Stuck on an empty freeway in the middle of the night with no gas in your tank, lost somewhere, having a medical emergency in the middle of nowhere?
What's the first thing you should do? If you answered call for emergency(SOS) then yes, you made the right choice.
But, initiating an emergency call amidst being in an emergency situation might be harder you can think of.
Thus, here's a detailed tutorial on how to initiate emergency calls on Apple Watch.
How to make an emergency call?
Hold on to the button to the side until the sliders are visible, and then move to the Emergency SOS slider towards the left.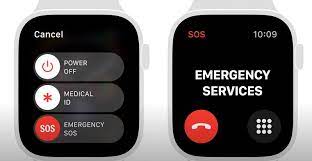 The Apple Watch calls the emergency services within your area, for example, 911. (In some areas, there may be a requirement to enter a number on a keypad to make the call.)
Then, once the call has ended, the Apple Watch alerts the emergency contacts that you've made calls to and informs them of the current location (if you have it).
Hold the button on the side until your Apple Watch begins to beep and then count down.
Once the countdown has ended, the Apple Watch automatically calls emergency services. It will also notify emergency services. As a result, if you're in an emergency and don't want to make a scene, you can use your
Emergency SOS slider to contact emergency services without the timer counting down.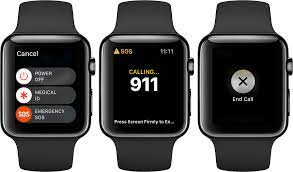 Suppose you do not wish the Apple Watch to automatically start the emergency countdown whenever you hold and press your side button. In that case, you can turn off automatic dialing.
Go to the Settings app on your Apple Watch and tap SOS.
Then click the Hold Side Button, then switch off the Hold Side Button. (Alternatively, open the Apple Watch app on your iPhone, go to My Watch, tap Emergency SOS, and then turn off the Hold Side Button.)You are still able to make an emergency phone call using your emergency SOS slider.
How to share your medical ID with emergency services?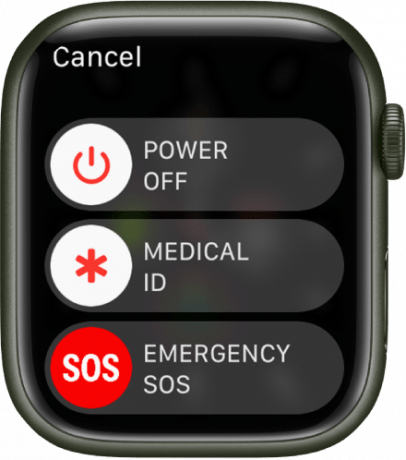 Launch the Apple Watch App on your iPhone.
Click My Watch and then navigate to Health > Medical ID.
Turn on Edit and then Share during an emergency call.
Create an emergency contact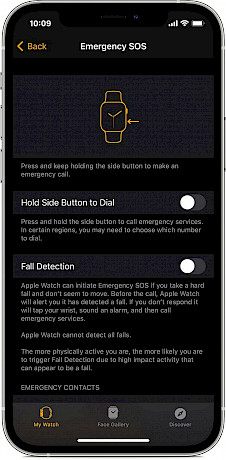 Launch the app "Health" for your iPhone.
Click on your profile picture, then tap Medical ID, then select Edit.
Click "add an emergency contact," then tap "Done" to save your modifications.
Winding-up
And that's how you can initiate an emergency call via your Apple Watch.
Hope you liked the article. We will be back soon with other fun hacks and tutorials, until then. Stay Tuned, Good Day!

You might also like