If you're not a fan of the current watch face that you have on the Apple Watch, you can change it to the one you like.
Additionally, many of the built-in faces on the device can be customized to provide them with an alternative color or design and include particular features known as complications.
Every new edition of watchOS by Apple watchOS introduces new watch faces. In 2021, watchOS 8 will add World Time and Portraits for all watches supported, and the Apple Watch
Series 7 was also updated with the brand new Contour, and Modular Duo face designs.
Thus, if you are feeling a little creative you here's how you can switch/ customize the watch faces on your Apple Watch.
Upgrade watchOS to the most recent version.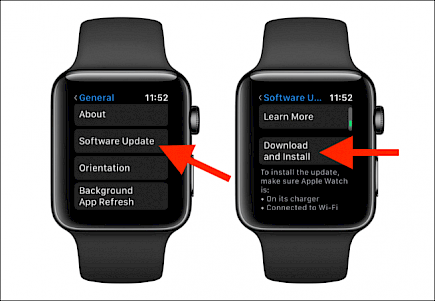 You can switch your watch face with all versions of watchOS. However, you must have watchOS 8 or greater (and iOS 15 or higher on your iPhone) to make the most of the most recent features.
To confirm that you've got the most recent version of watchOS, start your Watch App on iPhone, and then select General > Software Update.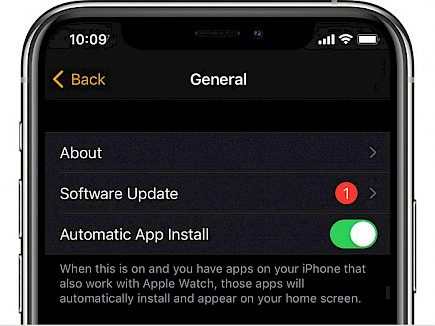 If the app states that your watchOS software is up to the latest version, you're good to go. If not, your device will download and install the most recent version of the watch.
Switch the watch faces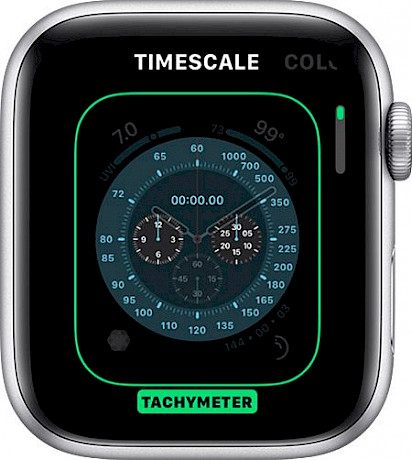 To switch your watch's face, move your finger either left or right over your current face. Then, you'll go through all the watch faces you've previously added. You'll stop when you spot one you'd like to put on.
Based on your location and the activities you're engaged in, you might want to switch faces throughout the day.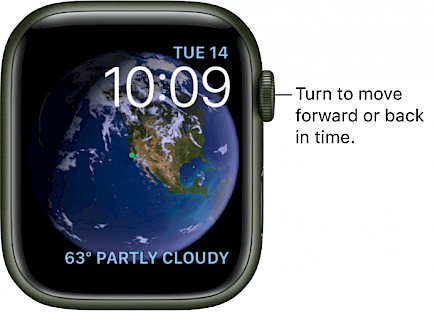 For example, you might like wearing a California watch face when working, then change onto your Infographics watch to check the temperature and other information while you're outside, and switch into that Modular watch at night to monitor your heart rate and use Breathe's App.
Change the Look of Your Apple Watch 7 by Adding New Watch Faces
If you're running watchOS 8, but you're not yet able to add the new face faces to your watch, this is how you can grab the new faces.
In the Watch app on your iPhone, you can tap on the face gallery icon on the lower right of the display.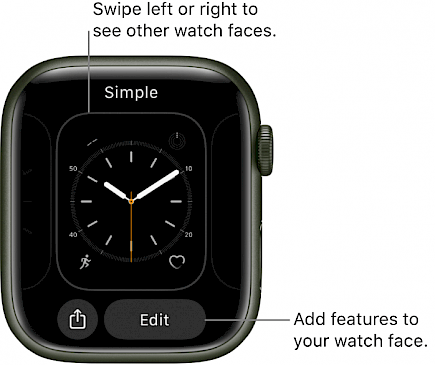 The top row displays the latest faces, which include World Time and Portraits (and Contour and Modular Duo, if you own a Series 7 or later). It is important to note that you cannot include a portrait-themed face until you choose one or more portrait photos to make it.
Choose the face you'd like to set up and hit the "Add" button. After you're done, you can press to open the My Watch icon on the lower right of the display. Next, move your finger to the top of the page of faces for your watch, and you'll see the latest faces you've added.
With the release of watchOS 7, Apple opened the watch face market to third-party companies who can make and sell their designs.
A variety of Apple Watch apps have collections of various faces that are available to download.
They typically require a one-time payment or subscription. However, there are some free ones.
To see these and check them out, go to the App Store on your iPhone or directly on your watch.
Find "watch faces" and download any app you are interested in. You then select the desired face and put it on your watch. In addition, online communities, like the Facer as well as Watchfacely, have appeared where users can design, upload, upload, and download their own customized watch faces.
Arrange the Watch Faces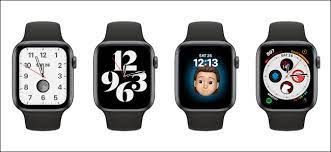 It is possible to go through all of the watch faces within My Faces and find the My Faces section to edit or modify one. However, this could take a long time if you've added many faces. To make the process easier, take out any faces you do not wish to see.
In the My Watch section of the iPhone Watch app, tap the Edit button right next to My Faces. Find a watch face that you want to erase, then tap the less (-) symbol next to it, and then tap to remove it.
You can also change the face order to make your favorites easier to access. Press an icon for a hamburger next to the face you'd like to move, and drag it either up or down on the list to change its position. Press "Done" when you're done to save your modifications.
If you go back to switch between the different faces of your watch, you'll have them all displayed in the order that you organized them.
Edit Your Watch Faces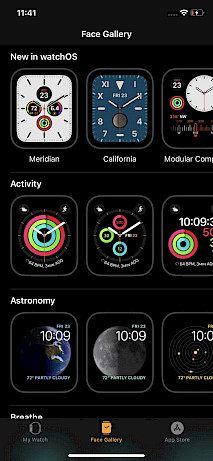 Perhaps you like the design of a specific watch face but aren't interested in the design or color. A lot of watch faces allow you to alter certain elements to permit personalization.
If you'd like to edit and enhance faces simultaneously, then click the Face Gallery to select the face you want to watch, like Kaleidoscope. You'll be able to alter a few features before adding them.
Select a style and color, and then each change will be reflected in the preview of the face
on the right at the very top.
Once you're done, hit the button to add the button. Next, go to your My Watch section and swipe to the left to view the new watch face that you have added in the color and design that you selected.
It is also possible to alter watch faces once they have become part of your watch. In the My Watch area, you can choose among the watch faces you want to modify.
Complications are the elements to be added or altered to make a face more unique. For example, some faces allow you to include three or more complications in different areas of the display.
The ability to change these settings can be helpful in situations where you require specific elements that are not available on your favorite watch face.
You can include or alter features for the date or time, heart rate, as well as podcasts, music, reminders, as well as weather, exercise, and a range of other apps and features. When you upgrade to watchOS 7, 8, you can also add customizations using third-party apps.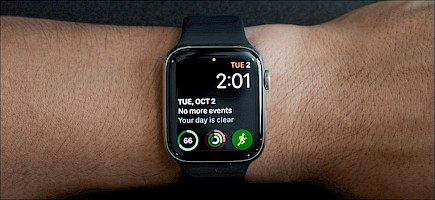 So next time you are at the gym and want a fitness tracker or heart rate monitor on the go then you can customize to appear them straight on the watch face.
Within the Watch app, select the face you wish to change. Next, click the location of the first component that you would like to alter and adjust to Heart Rate.
Then, tap the second complication and change to Workout. After that, press on the "My Watch" link in the upper left corner, and the watch's face will show the choices you made.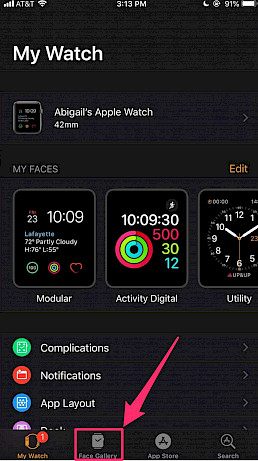 You can check the watch face on your Apple Watch to notice the new options appear.
Winding-up
And just like that you can change and customize watch faces on your Apple Watch.
Hope you liked the article. We will be back soon with other fun hacks and tutorials, until then. Stay Tuned, Good Day!
You might also like