There are many instances where users forget their Apple Watch's passcode (Obviously, we are humans, and we tend to forget things).
But in such a case, can you leave it like that?
Surely you won't!
Hence, you need to restore it for further use.
And this is how you can do so…
How to reset an Apple Watch?
Resetting, also called "factory reset," restores all accessible files and settings to their default condition. This implies that all installed apps and their passwords will be erased following this procedure.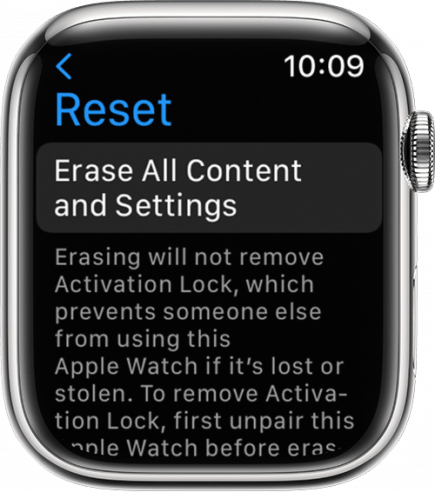 The most crucial factor to consider while restoring your Apple Watch with the help of your iPhone activity is to have your iOS 15.4 and watchOS 8.5 devices upgraded. This, coupled with the requirement of only being connected to a Wi-Fi network and to each other through Bluetooth, is essential to complete the restoration process.
After that, you only need to execute the following step:-
Keep the iPhone close to the Apple Watch, which should be running iOS 15.4 or later, linked to a Wi-Fi network, Bluetooth enabled, and both devices unlocked.
Obviously, we must have the Apple Watch charger with us since it will not allow us to complete the procedure until it is placed on it.
Once we have this, we only need to press the Apple Watch's side button twice to begin the procedure and follow the on-screen instructions.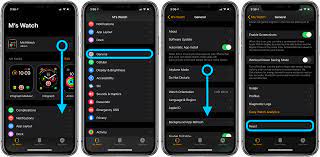 Remember that this procedure can fail if your device is connected to a 5 GHz network; Apple recommends utilizing the 2.4GHz network instead and avoiding 802.1X or unprotected Wi-Fi networks, such as those found in hotels and bars.
In any event, Apple's suggestions are common sense, so you won't have to do anything out of the ordinary to carry out this move.
It's also worth noting that this procedure must be used in certain circumstances and never "tried" to see whether it works. For example, suppose the clock still displays the red exclamation point symbol after completing this restoration process. In that case, the watch must be taken to an Apple Store or an authorized reseller.
Simplest Way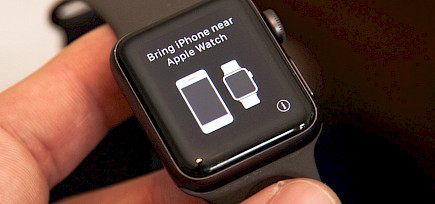 The simplest method is to disconnect your Apple Watch from your iPhone, which will build a backup and restore your watch. Backups of your Apple Watch are made and saved automatically on your associated iPhone. Whenever you unpair your Apple Watch, backups are also produced automatically. In addition, because your Apple Watch data is kept on your iPhone, it is backed up to iCloud (or iTunes) whenever you back up your iPhone.
Restore Your Apple watch without a passcode
It's not the end of the world if you can't remember your passcode or if the previous owner didn't thoroughly erase the gadget before handing it over to you. You may still do a factory reset by connecting the Apple Watch to your computer as long as you have the charging cord handy.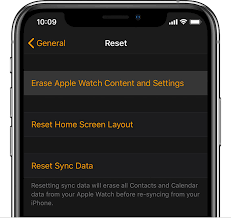 The next instructions will not function unless the charging cable is attached and the watch is charged.
If you are restoring Your Apple watch without the Passcode, then you need to perform these steps:-
Connect your Apple Watch to the charging cord, then press and hold the watch's side button until the Power Off menu appears.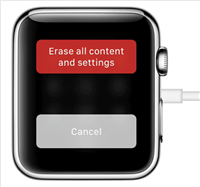 Hold down the "POWER OFF" button on the screen until the "Erase all contents and settings" screen appears.
Press the "Erase all data and settings" button to finish the Apple Watch reset.
Winding Up
And that's how you restore an Apple Watch using your iPhone.
Hope you liked the article. We will be back soon with other fun hacks and tutorials, until then. Stay Tuned, Good Day!
You might also like