Apple Watch Saves Dentist's Life, CEO Tim Cook Responds to Wife's Email
In recent years, Apple has hugely contributed to healthcare. And one such way was to introduce a health detection system in its watch.
With amazing inbuilt features, Apple Watch stole the heart of users worldwide. Research shows that in the year 2020, the population of Apple Watch users globally will have surpassed 100 million.
There are many reasons behind the popularity of the apple watch worldwide. But one imperative factor that cannot be ignored is that the product has saved the life of many people.
Still don't believe us?
I'll give you the real-life example that happened recently.
How the Apple Watch Saved the Life of a Dentist?
Last Saturday, the Apple Watch came to the aid of Nitesh Chopra, a dentist from Yamuna Nagar in Haryana, India. Chopra had been experiencing chest symptoms, and on March 12, his doctor discovered that he had 99.9% artery blockage after using his Apple Watch to do an ECG.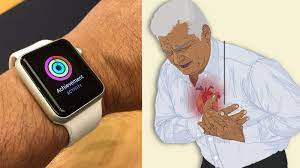 He went to see a doctor right afterward, and after a brief stay in the hospital, he had a stent implanted in his heart and was able to get home safely. Neha, the doctor's wife, who had gotten the watch as a gift a year earlier, expressed her gratitude for having it.
Chopra's watch had been indicating that he had arrhythmia for some time. Still, the pair ignored the warnings, assuming that because Chopra is a young guy in his 30s, he would not be susceptible to such a cardiac illness.
After watching saved her husband's life, the doctor's wife penned a thank-you email to Apple CEO Tim Cook. "Thanks to the technology you gave, we could go to the hospital, and he is now great and healthy." "I wish you all the love and happiness in the world, and I thank you for giving my husband life," she added.
Cook also used the chance to express his gratitude to Neha, writing, "I'm very delighted you got medical help and received the therapy you needed." Thank you for taking the time to tell us about your experience. Take care of yourself. Tim, best wishes."
Dr. Chopra admitted that he had dismissed the watch as little more than a fashion item before the incident. He is astounded by its life-saving abilities. Once the pair was admitted to the hospital, they compared the Apple Watch readings to the medical products readings. They discovered that the Apple Watch was absolutely correct.
Over the previous several years, the Apple Watch has been credited for saving the lives of its customers.
Other instances include an Apple Watch worn by an Australian nursing student recognizing thyroid problem signs months before a diagnosis, fall detection assisting an elderly woman if led to a lung cancer diagnosis. In addition, it phoned 911 when a guy fell off an electric bike.
Not only this, but the apple watch also helps in tracking your sleep to ensure that you get the right sleep.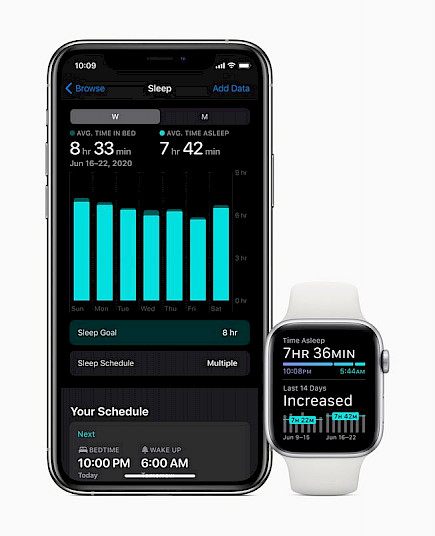 This feature helps many individuals to stay away from many of the sleep problems prevalent in society. Sleep deprivation may derail even the most well-laid exercise regimens, affecting nutrition, energy levels, and motivation.
But if you get your sleep correctly, you'll be well on your way to reaching the rest of your objectives.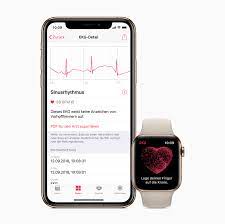 You'll be much more focused, recover faster, have greater control over your blood sugar levels, and eat less sugary food than when you're fatigued.
Whereas the Apple Watch itself doesn't have sleep monitoring features, third-party sleep tracking applications are there in the device.
These track your sleep habits, indicate trends, and assist you with making lifestyle adjustments that will help you achieve more restful sleep.
Suppose you are ready to spend some more on a night of sound sleep. In that case, the Apple Watch works with advanced sleep trackers like Apple's Beddit, which employs a sensor under the mattress to provide better insights into your sleep quality.
Wrapping Up
Nitesh's wife is so thrilled with the story's happy conclusion that she's chosen to get her own Apple Watch to keep track of her own health.
Apple Watch has proved itself to be a product of great worth. Many people might restrict themselves from buying it because they do not find spending money on it worthwhile.
But if it is saving many people's lives, then surely you would agree that it is a product worth buying.
You might also like