The Apple Watch is capable of great things.
Besides being a cool smartwatch it is a fitness/ workout tracker, a sleep tracker, a heart rate monitor, and much more.
But, did you know your good old Apple Watch can also detect a weak heart pump?
Yes, you read that right.
So, let's learn how it does so…
The News:
The Mayo Clinic is working on an algorithm to analyze the data of electrocardiograms that are recorded on Apple Watches.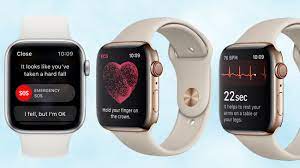 The algorithm is able to recognize the presence of a weak heart pump directly from the EKG tests. It could be able to detect dangerous conditions before they become life-threatening and are not in a medical environment.
As reported by STAT, the algorithm was demonstrated at the Heart Rhythm Society conference in San Francisco. The study revealed that the algorithm was able to detect the weaker heart pump in only a tiny sample of patients. The test is part of an experiment that is decentralized and includes more than 125,000 Apple Watch EKG tests from people from the US and 11 other countries.
Clinicians at the hospital believe the findings can "establish the early feasibility of embedding that capability in [Apple Watch]."
"This demonstrates that you can design studies to explore the utility of single-lead (EKG) from devices like the Apple Watch for clinical problems, and the researchers need to be commended for that. This should be viewed as a first step, but by no means is it ready for prime time, "says Collin Stultz, a cardiologist at Mass General Brigham in Boston.
The study also used information from more than 2,400 individuals who had recently had EKGs.
The app developed by Mayo Clinic analyzes EKG tracings with the help of an algorithm. Out of the sixteen patients who were said to have heart pumps that were weak, thirteen were found to be correct.
It can help detect heart issues earlier.
While it's advisable to use the algorithm for those with a higher risk of developing heart issues, it's not clear who is going to gain.
The clinic is working to improve this. It is currently conducting a study that will involve 1 million people from around the world to evaluate various heart function algorithms. The aim is to spot the presence of heart diseases earlier in patients to ensure that they receive treatment before the situation gets worse.
According to the STAT article, a weak heart pump is treatable and affects approximately 3% of the global population. A person with a weak heart pump is more at risk of heart arrhythmias and disease.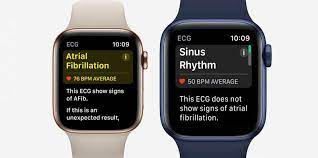 If you're a person who has high blood pressure and diabetes and you're over 60, you may have a weak heart pump and not know it.
You may not be going to your doctor too often, but a watch you buy at the store could tell you there's an important signal that needs to be screened, so the implications of this are huge, "says Paul Friedman, chair of Cardiovascular Medicine at Mayo Clinic and the leader of the study.
Further research is underway to ensure that the algorithm is able to work with different individuals. It is also designed to help patients at risk for health issues seek better outcomes earlier.
With increasing numbers of customers buying Apple Watches for health purposes, it's only a matter of time before additional benefits are added. It could take a while to allow this Apple Watch algorithm to improve, but it's great to see the progress.
While these watches have helped save lives in the past, they'll probably be able to save more lives in the near future.
You might also like