Planning to buy a new Apple Watch? We would say you should wait for a year.
Wondering why? Well, for starters Apple is rumored to be releasing three models of Apple Watches next year. Moreover, the new Apple Watches are also rumored to bring in new special features that the recent device lacks.
So, are you excited?
If yes, then put on your seatbelts as we guide you through the journey of the upcoming Apple Watches.
The News:
The Apple Watch Series 7 was disappointing, but there will be three new Apple Watch models in 2022, according to a rumor.
The Apple Watch is the undisputed leader in smartwatches. It is arguably the best smartwatch, with the most advanced software and hardware, and it's also the most enjoyable.
Some users still want more from the Apple Watch Series 7 this year, despite all of that. Apple decided to make a minor update for Series 7.
The Series 7 was a minor update that enlarged the display, increased charging speed, and made it more rugged.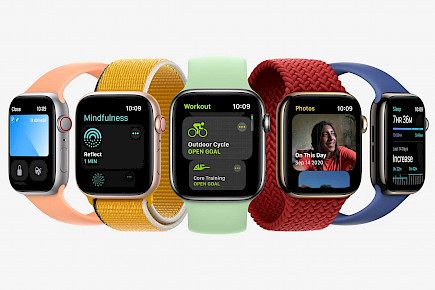 Although it's still the best Apple Watch/smartwatch money can buy, the lack of new groundbreaking features makes it feel a bit lacking (especially when compared to all those tantalizing leaks).
A new report suggests that 2022 could be an even more exciting year for Apple wearables. According to Ming-Chi Kuo an Apple analyst, Apple has three Apple Watch models in the pipeline for 2022.
The Apple Watch Series 8 will lead the pack -- it's the direct successor of the Series 7.
The Series 8's details are still a mystery, but rumors suggest that the Series 8 will include a body temperature sensor to improve health and fitness tracking.
Apple will release the next generation of its Apple Watch SE in 2019, along with the Series 8. As a cheaper alternative to the Apple Watch Series 6, the first and only Apple Watch SE was released in September 2020.
The Apple Watch SE offers the same core Apple Watch experience but lacks advanced features such as SpO2 tracking and an ECG sensor.
It remains to be seen how Apple will improve the SE Formula while maintaining a low price, but it is exciting to know that the product lineup will remain.
Although many details about the new Apple Watches are still unknown, it is interesting to see that there could be many models coming out next year.
Apple has something for everyone, whether you're looking for a budget-friendly Apple Watch, a durable one, or the flagship model.
Let's hope that the chip shortage does not impede these plans.
Rumored Apple Watch 8 features
Health: Apple Watch Series 8 could have a thermometer and blood pressure monitoring.
Years before the pandemic, Apple had long-term plans for its wristwatch accessory.
In a statement that was made many years ago, Tim Cook, Apple's CEO, described health as his "greatest contribution to humanity." According to the Wall Street Journal report, there are many health features in the pipeline and some could make it to the Watch Series 8 (or whatever Apple calls it).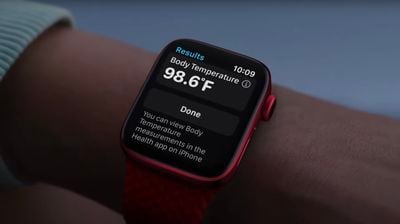 The features include a thermometer that can be used to assist with fertility planning, but it could also be used for monitoring blood pressure.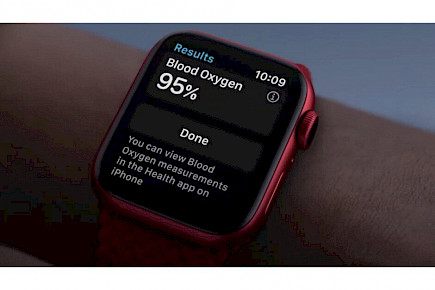 According to the WSJ, the latter would measure the speed at which a heartbeat passes through an individual's arteries with sensors.
They will not give baseline blood pressure measurements, whereas traditional blood pressure monitoring devices that are typically strapped around the upper arms will.
There have been credible rumors that Apple is working secretly on features like non-invasive glucose monitoring, sleep disorder detection, and auto crash detection.
Apple Watch Series 8 could be larger.
The overall design of the Apple Watch has remained almost unchanged since its original launch in 2015.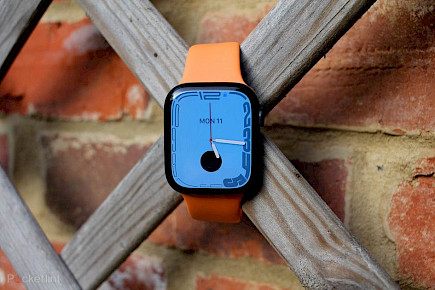 Although the likelihood of an Apple Watch redesign next year to a flat-edged model seems slim, there are rumors that Apple might go larger after expanding the display on the Watch Series 7.
Ross Young, a display analyst, posted on Twitter that a third-size Apple Watch could be possible next year.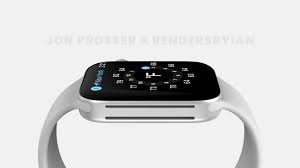 It will replace the 41mm and 45mm versions, which were introduced along with the Watch Series 7.
The rugged Apple Watch might come in a new model(design).
Bloomberg's veteran tech reporter Mark Gurman claims that Apple is considering launching a "rugged casing" and a rubberized exterior to make it more suitable for extreme environments than everyday wear.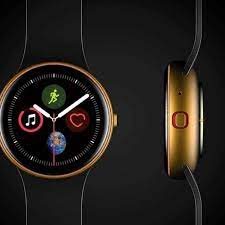 The report claims that Apple is targeting hikers, athletes, and others who would use the device in extreme environments.
The report claims that it will offer the same functionality as the standard Apple Watch, but with better protection and impact resistance. Apple will launch the rugged Apple Watch in 2022.
Winding-up
And that was all about the Apple Watch Series 8.
Keep following us, if you want to get more news about your favorite Apple products, and most;y importantly don't forget to share your thoughts in the comment section.
Good Day!

You might also like