There was a time when Intel was an undisputed king in the processor market, and Nvidia ruled the graphics processor market.
This trend went on for more than a decade. However, things started to change when AMD/ATI started their dominance in processors and graphics cards. If we go back to 2015 to 2020, we will see AMD processors gaining the upper hand in processors and Intel losing the market.
As if this wasn't enough, Apple suddenly decided to kick out Intel processors from almost all of their devices about 2 years ago!
But we're not here to mourn over Intel processor's future but to rather discuss which is better for you: Apple vs. Intel processors comparison in 2022.
Stay tuned till the end to find out the latest comparison.
Let us Begin…
The News: Latest Trends on Intel vs. Apple rivalry
The fierce rivalry between Intel and Apple has progressed to a new level. Previously unified in their desire to produce "Core"-powered MacBooks, these two tech behemoths have parted ways.
Apple is now able to produce laptops on its own, thanks to in-house ARM processors known as M1 CPUs.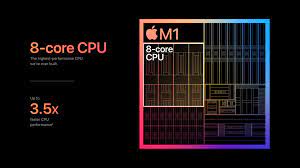 Once Apple delivers upgraded 16-inch MacBook Pro and 14-inch MacBook Pro models, we expect Intel-powered MacBooks to be phased out before year-end. Intel will therefore be forced out of the MacBook market, leaving AMD to compete fiercely in the Chromebook and Windows laptop markets.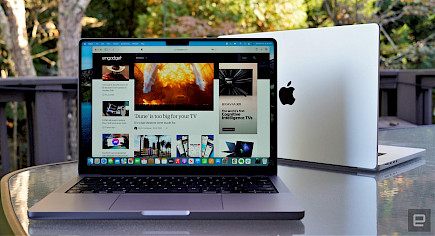 To put it bluntly, Intel is going through a difficult period. Apple's ARM-based M1 processor has been a huge hit.
We expected Apple's CPUs to be competitive, but few expected them to skip the uncomfortable first-gen stage and make the MacBook Pro and MacBook Air significantly more powerful than their Intel-based competitors right away.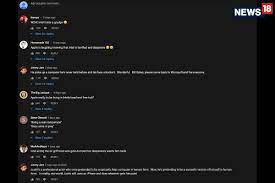 The M1 CPU will also be available in Apple's new iMac.
Apple M1 vs Intel CPUs: Performance
When it comes to raw speeds, there is no contest. For overall system performance, we use Geekbench 5 as our yardstick.
Even when using an emulator to perform the benchmark, the MacBook Air with 16GB of RAM scored 5,962, which was higher than the newest XPS 13 (5,319) with 11th Gen CPUs. With a score of 5,312 points, even Lenovo's Yoga 9i, which features the most powerful 11th Gen Intel CPUs for ultraportable notebooks, fell short of the MacBook Air.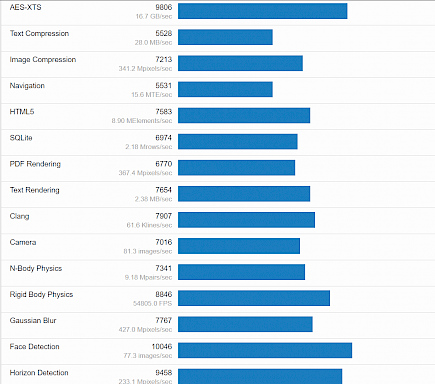 This resulted in some significant real-world benefits for the MacBook Air, which converted a 4K movie to 1080p resolution in just 9 minutes and 15 seconds, compared to 18 minutes and 22 seconds for the XPS 13 and 14 minutes and 24 seconds for the Yoga 9i.
This doesn't mean the MacBook Pro and Air will be faster in every program or tool than the fastest Windows 10 PCs. To remind you of this, Intel cherry-picked areas where Intel-powered laptops beat M1 Macs (as The Verge phrased it so eloquently).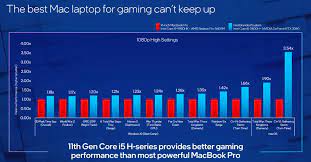 For example, when doing Google Chrome and MS Office operations, Intel claims an unannounced system with an Intel Core i7-1185G7 CPU and 16GB of RAM is 30 percent quicker than the M1 processor.
Apple M1 vs Intel: Graphics
You aren't entirely out of luck if you own a new MacBook Air or MacBook Pro and want to play games. There is a tiny library to pick from, including Borderland 3, World of Warcraft, and Fortnite, thanks to the Rosetta 2 translation software and games increasingly operating natively on ARM CPUs.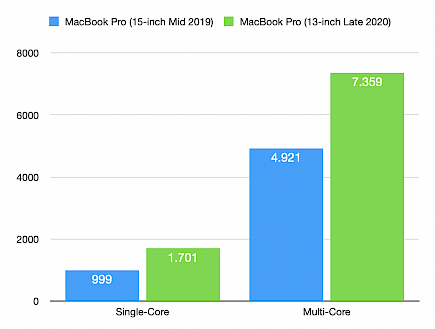 The majority of significant releases, on the other hand, will not run on a Mac. Moreover, as we discovered in our testing, games with low graphics need to operate nicely on lower settings.
Rise of the Tomb Raider (1440 x 900) performed at 29 frames per second on the MacBook Air with Very High graphics settings.
That's playable; however, it falls short of our 30-frame-per-second requirement. With the visuals set to Medium, Sid Meier's Civilization VI: Gathering Storm (1440 x 900) played at a steady 37 frames per second.
That's about the same as the Yoga 9i with Intel Iris Xe graphics (25 fps), but PCs with discrete graphics or an eGPU are the way to go.
Apple M1 vs Intel: Battery life
Intel is doing its best to bring down the "battery life trend" run by Apple. In the last 2 years, almost every one of us has heard about the BIGGEST-EVER efficiency jump in the laptop industry.
This is surely benefitting Apple and giving sleepless nights to Intel. The time may not be far when Microsoft also step in and produce their own chips.
Apple's newest laptops are among the longest-lasting on the market, according to our testing, with the MacBook Pro lasting an impressive 16 hours and 32 minutes.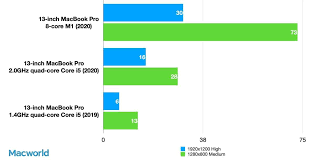 At 14 hours and 41 minutes, the MacBook Air came in second. To be clear, they are among the longest laptop runtimes we've ever seen.
However, there are a few Intel-powered laptops that can achieve similar or even longer runtimes (Windows 10 laptops top our laptops with the longest battery life list). For example, the Dell Latitude 9510 ran for 18 hours and 17 minutes, but the Asus ExpertBook B9450 went down after 16 hours and 42 minutes.
Our Take on it: Purchase Advice
Intel-based systems are available in a variety of forms, sizes, and flavors, allowing you to find the device that best suits your needs. If you're looking for a gaming laptop, a business notebook, or a 2-in-1 that can change from a laptop to a tablet, you've come to the right place. Choose a Windows 10 computer with an Intel or AMD CPU. If your budget is less than $1,000, you may rule Apple out right away.

Finally, there is no compelling reason to ignore the new M1 MacBook models, regardless of price: they offer luxury designs, excellent screens, rapid performance, and extended battery life. There are lots of reasons to buy an Intel-powered Windows 10 laptop instead if you're a rare OS-agnostic user.
Wrapping Up
The comparison is endless, and we have covered the most frequently asked questions in this article.
Finally, it all boils down to the user. It's up to them what they want. Intel and Apple Ms operate in two completely different spheres thus, both of them will be winners in their own particular market segment.
Don't forget to bookmark us for the upcoming details comparisons. Until the next one, stay tuned and have a Good Day!
You might also like