Standing tall in the segment of mobile phones, computers, tablets, and other cellular devices. Apple is now set to conquer new territories. It's not been long that Apple has been in talks with some of the best automobile manufacturers in the world to kick-start the production of Apple Car.
But, today we are going to talk about something different. Yes, we will discuss Apple's vision on VR/AR headsets.
So, without further ado. Let's begin...
The news
According to The Information, Apple's anticipated AR/VR headset is meant to be a dependent device on another device. It may have to transmit additional heavy-processing duties to a connected iPhone or Mac. Apple is working on a unique chipset for the headset that is purposefully devoid of functionality available in other Apple processors.
While the new chipset is said to lack Apple's neural engine, which manages AI and machine learning, it is said to be excellent at wirelessly sending and receiving information, as well as compressing and decompressing clips. That makes perfect sense if the headset is meant to stream data from another device instead of conducting the heavy work itself.

The Information's sources state that the chip is made to be as efficient as is possible to ensure the most extended battery life. This is something that removing unusable elements of the chip and streaming data from other devices could also aid in. For wearable technology, like a watch or set of glasses, there's always been a delicate balance between battery life and performance/capability.
The first Apple Watch gave several tasks to an attached iPhone. Still, Apple was eventually able to make its internal processor capable of handling the majority of these.
Suppose the concept of Apple's headset using the use of a separate device is familiar. In that case, it could be due to the 2020 Bloomberg report in which it was mentioned older versions of headsets were designed to be used with an additional "stationary hub, which in prototype form resembled a small Mac," until Jony Ive stepped in to declare that the headset was a stand-alone device in the first place. Tim Cook sided with his design director.

Ive has been fired from Apple. However, that doesn't mean Apple will go back to a bulky, stationary hub. According to The Information, the headset has its GPU and CPU inside and suggests that it could be able to communicate with a tablet or phone or work in a stand-alone, basic mode. Some of Apple's gadgets, such as that of the Apple Watch, can still do basic tasks even in low-power mode.

The Information also states that the headset will feature an "unusually large" image sensor that is as large as the lenses of the headset, which is said to be challenging to create. The sensor hasn't been revealed in leaks previously. However, the report claims it's built to "capture high-resolution image data from a user's surroundings for AR."

This could be useful since the headset is an AR as well as a VR device. Considering that it's challenging to use VR without completely blocking the user's vision and also challenging to use AR without having the ability to view the outside world. Therefore, the image sensor might be designed to give a view of the surrounding environment inside the headset like the Oculus "passthrough" view, but perhaps with better quality.

The rumors of Apple developing an Augmented Reality device have been in the news for a while. Still, the concept is only now being explored. The noted analyst, Ming-Chi Kuo, believes that we'll see the first "helmet-type" headset in 2022. However, The Information claims that the custom-designed chips for the headset won't be available for mass production until at least one year.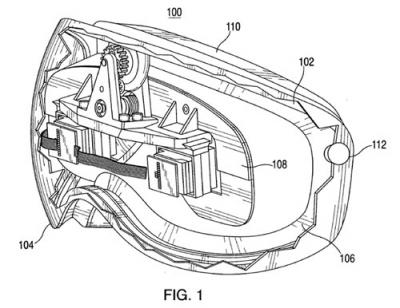 If this is true, then the ideal scenario would require a very short turnaround time to have a product on the market by the end of 2022. However, that could be feasible if the initial version is targeted towards developers or a small number of early users.
According to The Information, the sleek glasses model is expected to be released in 2023. But, Kuo says mid-2025 is the target date. In contrast to those who wear the "helmet-type" headset, the glasses model is believed to be exclusive to AR.
For what the headset is going to accomplish, Apple CEO Tim Cook has been a fan of AR as a technology that can "transform the way you work, play, connect and learn, and allows people to have enhanced conversations."
Beyond that, we don't have any idea of the type of AR/VR features or the interface Apple plans to introduce. In the absence of that, it's difficult to determine if the device needs to shift processing to something else, and it is likely to be an oddity in initial designs or a design choice that will be around for a long time.
Winding-up
AR/VR headsets have really taken off since they were first released in the 2010s. Right now AR/VR headsets are used in more industries than we can think of.
From military to driving, and gaming, VR/AR interfaces are everywhere. Thus, if Apple is able to pull this off then surely it will give them a serious morale boost. And hopefully, it will also pave the way for other interesting innovations in the future.
You might also like