Apple has recently launched Studio Display, and to provide better support, the company has updated Boot Camp as well.
As the world moves towards prioritizing productivity-based devices since Covid-19 boosted work from home, Apple is clearly seen making the most of this shift.
This can be seen where they (for the first time) made their iOS flexible and increased battery capacity to make it equivalent to the top Android devices.
So, today let's cover all other updates in other dedicated articles and discuss Boot Camp's recent updates.
The News: Apple's new Studio Display is now Supported in Windows
Apple's Boot Camp software has been updated to include support for the new Studio Display. As a result, people who dual-boot into Windows on an Intel Mac may now be certain that their new monitor will work properly.
The new 27-inch Studio Display is now available for $1599, and while the similarly new Mac Studio is the hottest new Mac in town, people with older Intel Macs may want to stick with Windows.
Boot Camp is a must-have piece of software for such folks, and with this new version, Apple's newest display is now fully supported.
There are, however, certain drawbacks. While the Studio Display will operate as expected, as will the webcam, USB-C ports, and speakers, there will be some features that will not. Spatial audio, for example, will not be supported in Windows, nor will Center Stage or True Tone.
Unfortunately, it is the price you must pay for utilizing Windows.
The Studio Display and the most outstanding Mac Apple has ever created, the new Mac Studio, went on sale this past Friday.
On the same day, Apple released a redesigned iPad Air and a 5G-capable iPhone SE.
Because Windows through Boot Camp is not supported on Apple silicon, none of this affects users who own one of Apple's latest Macs.
What Exactly is Boot Camp by Apple?
Apple's dual-boot solution, Boot Camp, allows users of Intel-based Macs to run both Windows and macOS on their machines.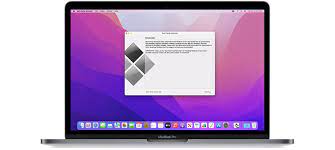 However, because you aren't running Windows within macOS software, Boot Camp isn't exactly an emulator.
Boot Camp, on the other hand, enables you to boot your Mac into either macOS or Windows. Each time you start your Mac, you may choose which option to use. Boot Camp is an excellent choice for folks who desire the look and feel of a Mac yet need to use Windows for business.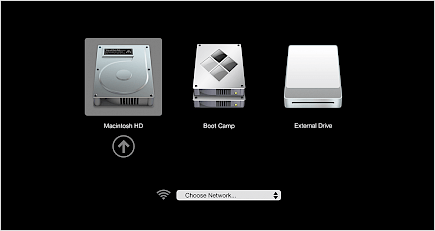 Boot Camp, on the other hand, is only available on older Macs. Your Mac must be equipped with an Intel processor. Boot Camp will not operate on a newer Mac with an Apple M-series CPU.
And What Is Apple Studio Display?
Apple's newest monitor is the Apple Studio Display. It's Apple's first display in years (the last one was the highly pricey Pro XDR Display, which costs $4999 or more). On the other hand, the Apple Studio Display starts at $1599. So yes, it's pricier than third-party screens, but let's be honest: it's a bargain for an Apple display.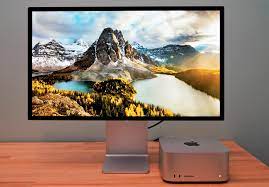 The Apple Studio Display has several extremely intriguing features that you won't find on cheaper third-party displays.
To begin with, it boasts a 12MP camera integrated into the display that supports Center Stage. This makes it Apple's first display with a built-in camera. And with Center Stage assistance, even if you move across the room, the camera will always maintain you in the frame.
The Apple Studio Display likewise has a 64GB storage capacity and an A13 processor. Because of the A13, additional features like True Tone and Hey Siri are available on the Apple Studio Display.
So yes, you may use Hey Siri on an older Mac that doesn't support Hey Siri but does function with the Apple Studio Display. Isn't this super cool?
How to Get Studio Display To Work With Windows Under Boot Camp?
However, suppose you had the new Apple Studio Display and one of the more recent Intel Macs, such as a 16-inch MacBook Pro from 2019–the final one with an Intel processor. Will you be able to utilize the Apple Studio Display when using Boot Camp with Windows?
The good news is that you can utilize your Mac's Apple Studio Display with Boot Camp. Because Apple changed Boot Camp to accommodate the Apple Studio Display, this is the case.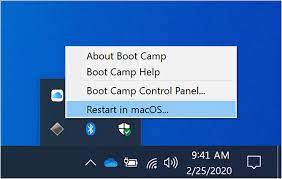 That's just a brief, and there are many more limitations waiting for you! We have covered the limitations below:
Even though you can use the Apple Studio Display while running Windows on your Mac via Boot Camp, Windows won't have access to all of the Apple Studio Display functions. Still, your Mac will, when booted into macOS, have access to all of the Apple Studio Display features.
So, which functions of Apple Studio Display aren't compatible with Boot Camp? Support for Hey Siri (obviously), True Tone, the webcam's Center Stage function, and Spatial Audio.
Wrapping Up
We have always appreciated Apple products, services, and steps to uplift and evolve the tech industry.
But that doesn't mean we will recommend you to buy the Studio Display or use Boot Camp right away.
It totally depends on your usage or willingness to experiment.
This was all for today, and don't forget to bookmark us. We will be back with more awesome updates on Apple products and services. Stay Tuned, have a Good Day!
You might also like