Apple TV+ has proven to be no longer the newest streamer, with the top films and shows that can be found on Apple TV+ being able to be competitive with what Netflix, HBO, or any other streaming platform can offer.
Today we have brought to you a list of our top 10 shows that you can watch on Apple Tv+ right away. All our top picks cover various genres so, it caters to any and every type of audience.
So, let us start.
Filmmaker Todd Haynes directed this documentary about one of the most original rock bands, The Velvet Underground. Instead of the standard talk-show live footage and repeat structure of most documentaries about rock, Haynes gets to the essence of the group by creating an arthouse treasure that Lou Reed and company would have enjoyed.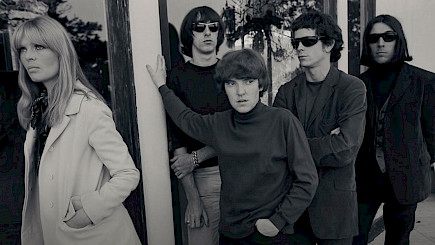 It's packed with VU songs as well as an insight into the turbulent relationships between Reed and his bandmates, but it appears more trippy when doing it. Simply put, this is among the most impressive music documentary films ever created.
"Acapulco," tells the story of Maximo Gallardo (Enrique Arrizon) a boy in his twenties, whose dreams come true when he receives the job of his life as a cabana boy at the most sought-after place in Acapulco. The story unravels when he realizes that the job is more complex than he could have imagined.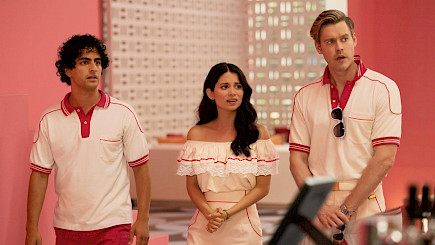 To succeed, he has to master the art of navigating a demanding customer base, a volatile instructor, and a tangled family life, all while avoiding ways of getting around or enticed. It has one season.
Isaac Asimov's epic sci-fi books are finally being adapted for the screen thanks to David S. Goyer and Josh Friedman, and the result is the visually stunning hard science-fiction show that Apple TV+ has been seeking.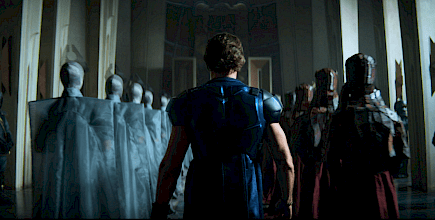 The show follows a ruling empire that is in the future, whose control is put if an academic (Jared Harris) employs a mathematical formula to predict the demise of the empire and the descent of mankind into dark times. The critics are divided regarding the overall quality of the show. However, everyone agrees that it's gorgeous! It has one season.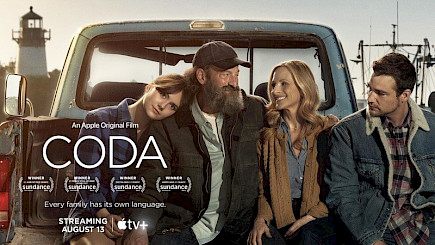 The remake of the 2014 French movie "La Famille Belier," CODA (which means Child of Deaf Adults) is a coming-of-age tale about a seventeen-year-old girl (Emilia Jones) who is the sole hearing member of her Deaf family. She has to decide between following her aspirations of becoming a professional singer or helping her father and mother in the family business. It's a heart-warming, tear-jerker featuring a stunning performance from Jones.
If you're a fan of GLOW and are looking for some relief in this 80s-themed drama about a housewife (Rose Byrne) who finds her strength in the popularity of aerobics, which is just beginning to spread across the nation's malls, Don't expect the uplifting underdog story of GLOW.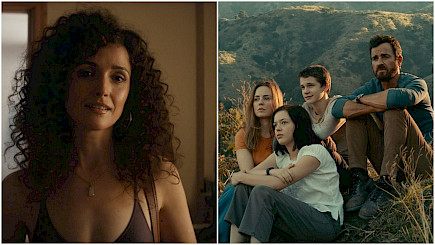 The character played by Byrne is experiencing bulimia and is spending most of the time hurling vicious body-shaming comments at women. Byrne excels as an antihero, breaking free of the stereotypes of a typical housewife in her own morally unorthodox manner. It has one season.
Although they're incredibly entertaining, musical comedy shows aren't the most popular run of success. This could change with Apple TV+'s new genre-busting program Schmigadoon!, which is the most entertaining TV show of 2021. Keegan-Michael Key, as well as Cecily Strong, are two people who stumble upon a magical town, where everyone seems to be stuck in a 1940s musical, which is where the singing takes place.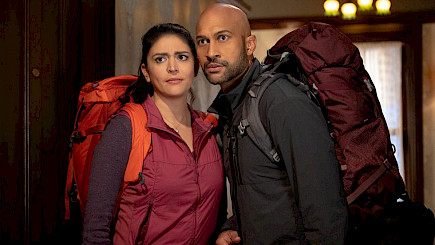 They end up caught in the city, making it somewhat reminiscent of a Twilight Zone episode or horror film where everybody sings about corn pudding. Additionally, Martin Short plays a leprechaun. The show appears funny on the outside but is twisted. It has one season.
Amidst the many interesting recent releases from 2021, this Israeli psychological drama is covered in sexually charged suspense that draws inspiration from the greats of film.
Director-writer Sigal Avin leans on Alfred Hitchcock, David Lynch, and many more to inform her tale of an older woman director (Ayelet Zurer) who falls in love with an attractive, young screenwriter (Lihi Kornowski) and the film that could help her career, but also destroy her happy married life. The film is beautifully shot and filled with gorgeous characters. It has one season.
There's always Sunny. Philadelphia's Rob McElhenney is intelligent enough to realize that video games can be fun, but they shouldn't be snarky about it. The business of games receives a warm and lovable reinterpretation in Mythic Quest (which was titled "Rowan's Banquet" in the first season), and without making the game the subject of jokes, McElhenney is the egotistical director of a well-known MMORPG that is about to release its very first expansion pack.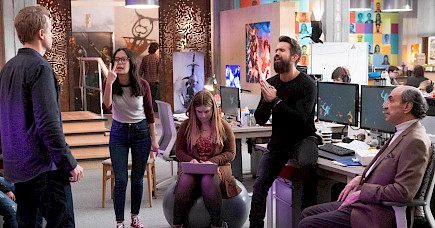 The cast is fantastic. Murray Abraham, Danny Pudi, as well as Charlotte Nicdao, a midseason standalone episode that's a fantastic story about creativity and profits, as well as an additional episode filmed during the outbreak that's the best quarantine episode of the last year. It has two seasons.
Boys State is being hailed as one of the most impressive documentary films of 2020, and it's not without reason. The film is about the annual Boys State, a summer camp (this particular one is located in Texas) that is run by the American Legion in which more than 1,000 high schoolers are gathered to form their two-party system of government that includes elections and voting as well as the slinging of mud.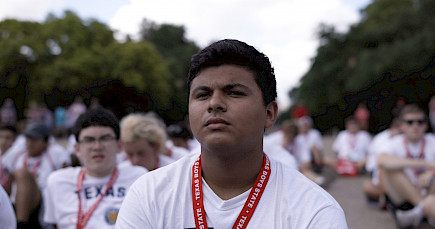 It's an amazing glimpse into the flaws of our current system of political power and the rise of hyper-masculinity among teens, in addition to the making of America (it seems like we're both in good and dangerous hands).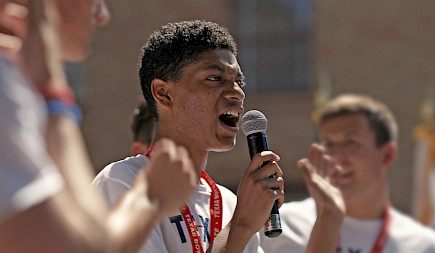 Beyond the intriguing topic, the production is gorgeous and feels much more like a scripted film instead of a guerilla-shot document. That's a great positive in this instance. If you're a fan of Lord of the Flies or Kid Nation (which, how do you not? ), We guarantee you'll enjoy the show.
Every headline that was published regarding Dickinson, which is an Apple TV+ show about Emily Dickinson, felt like an unrealized dream: John Mulaney is guest-starring as Thoreau! Wiz Khalifa as Death! This show, which features Hailee Steinfeld as the legendary American poet during her early years, is a kind of stunning gamble that can either fly or fall over its head, leaving practically nothing between.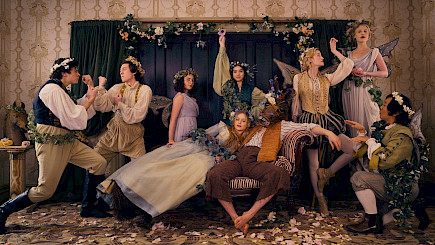 With the launch of the second season, which was a dazzling success, it's more evident than ever that Dickinson is the absolute ruler of. A delightful, anachronistic, time-traveler, the show is hilarious and an elegy that is surreal to all the great art that was lost to misogyny. It's as daring and eerie as its heroine's work.
Winding-up
And those were our top picks from Apple TV+. If you are interested in binging on them during your weekends then be sure to get an Apple TV+ subscription and get a 7-day free trial.
Apple Tv+ now has more than 8 dozen catalogs that offer hundreds of shows and web series for you to binge. Immense yourself into great storytelling from brilliant writers and directors and enjoy your time-off in full swing with Apple Tv+.
Happy Binging Everyone!

You might also like