Do you have an Apple TV+ subscription?
If you do then, here's something you might wanna take a look at…
What's the new release on Apple TV+?
The new movie/ series that is increasing the temperature all around is "They Call Me Magic." But what is it all about? Who is in it? You will get to know all of it.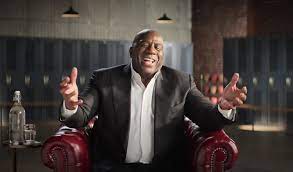 Do you know Earvin Magic Johnson? We are sure some of you do, but by any chance, you miss this history maker, then this documentary is here to recite the real tale of him.
This documentary has 4 parts that will give the audience an incisive, unique, and assorted look at Johnson's Life.
What is there in this documentary?
It contains interviews that his audience has never heard and seen before. IT also contains interviews of his family with other stars like Larry Bird, Snoop Dogg, Michael Jordan, Cookie Johnson, Michael Wilbon, Shaquille O'Neil, LL Cool, Fred Stabley JR, Jerry West, and even President Obama.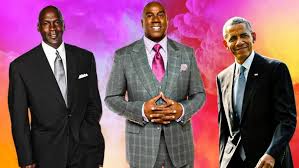 Does that sound interesting? It not only sounds interesting, but it is going to be a very unique and interesting documentary for all the viewers. The docuseries follows Earvin "Magic" Johnson's incredible journey from becoming the icon of the Los Angeles Lakers and positioning himself as one of all NBA stars to redefining the HIV discussion and being a successful community leader as well as an entrepreneur.
It chronicles the cinematic existence of one of our generation's greatest icons, from his modest origins in Michigan to his current status as a global force.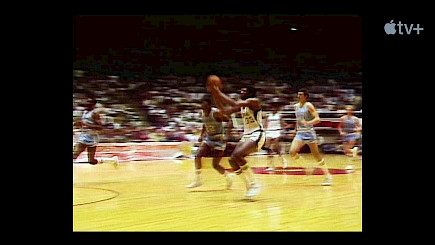 On the other hand, Magic is not connected with the project and has stated that he will not be viewing it. He claims that "it's difficult to replicate" the team's 1980s Showtime period on film without the help of people who were formerly a part of the legendary ensemble.
Is the trailer out?
You can have a short snap of what the docuseries is about in the released trailer. The trailer was released on 12th March 2022, and since then, fans have gone crazy to get it released. The teaser was posted immediately after the docuseries' international debut at the SXSW Film Festival in Austin, Texas, in 2022, ahead of its global rollout on Apple TV+ on Friday, April 22.
The teaser indicates that Johnson was never a fan of the term "Magic" from the start.
He assumed no one would ever take him literally with a name like that. He had no idea that "magic" was exactly what he accomplished on the court. His unrivaled brilliance had propelled him to the stature of one of the greatest basketball players the world had ever seen.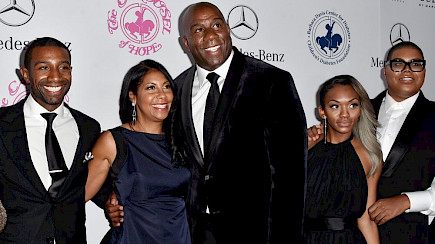 Johnson's commitment and determination in not allowing an HIV diagnosis to define his life and legacy is also portrayed in the teaser. The virus served as a "wake-up" call for him, reminding him that he wanted to be a guiding light for the Black community and that relinquishing the number 32 jersey would never be the end of his career. Johnson believes that making an impact in his community is far more important than winning titles in the game.
Wrapping Up
This was all about this docuseries; you just have to wait for a few weeks to get it released.
Also, don't forget to apply for an apple Tv/ Tv+ subscription and get millions of binge-worthy content at your fingertips.
Happy streaming!
You might also like