Attention! Attention! all the iPhone users, here is a special announcement for you all.
Apple TV+ is already well-known for popular shows like "Ted Lasso" and "The Morning Show," and it's going to get much better.
The streaming service will join a burgeoning number of services investing in Korean narrative and filmmaking that have gained popularity throughout the world.
And owing to such global admiration towards Korean series Apple Tv will soon feature a brand new Korean series called "Pachinko".
Here's everything you need to know about it.
What is "Pachinko"?
Pachinko is the first Korean series on Apple TV+, modeled on Min Jin Lee's popular historical fiction novel.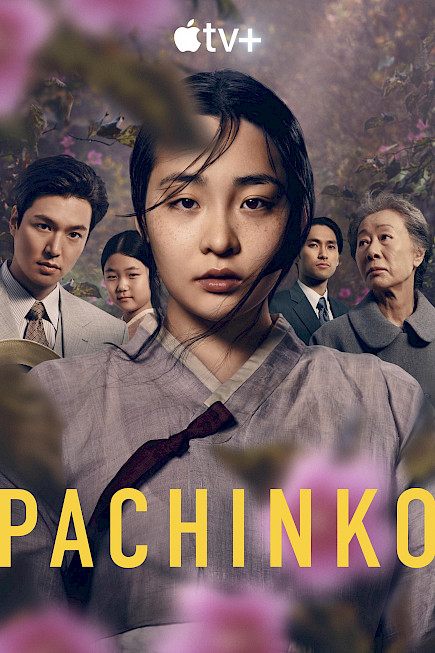 Pachinko is Lee's second novel. He is Korean American and grew captivated by the challenges of Korean immigrants in Japan in the twentieth century some decades ago. She intertwined the stories of four generations of one family, from the Japanese colonialism of Korea through the consequences of the atomic bombs on Japan to the Western influence of Japanese culture.
Sunja, the primary character, is a woman born in the early 1900s who endures one tragedy after another while absorbing the misery of others around her.
The novel is 490 pages long, but according to some sources, the program is only going to be an eight-episode special. So it's unclear whether showrunner Soo Hugh (The Terror) will faithfully follow the events of the novel or include any new story elements. But obviously, there will be some improvisation that will take place in the series.
Apple TV+ revealed on January 26 that the series will include eight episodes; however, no specific runtime has been disclosed.
What's in the novel?
The novel, which was a nominee for the 2017 National Book Award, hit a chord with several Asians and Asian Americans, who noticed parallels to their own family experiences in Lee's work. Soo Hugh was one of those readers who was handed the novel by Kang-Lowe in hopes that she might wish to direct the adaptation.
When Hugh read Pachinko, she was really taken aback. "It was such a shock: they were my mother and granny," she says. "It was palpable to sense someone finally summoning the fortitude to put the participants' experiences to good use."
On the other hand, Hugh was "terrified" of directing such a significant project and needed Kang-Lowe to persuade him that she was the ideal person for the position. "If you don't take this on, another Asian American writer will need another seven to ten years to ascend through the levels to get somewhere you are as a high-level showrunner," Kang-Lowe recalls. "And now is the time to tell the narrative."
What's in the trailer?
On February 23, Apple TV+ released the trailer for Pachinko. The footage opens with close-ups of Sunja, the protagonist of the narrative. Then, a view of Yu-na Jeon's young Sunja changes to Minha Kim's teenage Sunja. Sunja, Youn Yuh Jung's older sister, is the subject of the next image.
As a voice says, something happens "A kid is on the way. She'll be successful. And because of her, a family will survive." Sunja and different members of her family meet encounters with other significant characters in the video, including Lee Minho's Koh Hansu.
Excited to know the Cast Team?
The cast of the series is made up of both novices and established actors. Minha Kim, who is going to make her television debut as the adolescent Sunja, co-stars with Lee Min-ho, one of South Korea's most well-known superstars.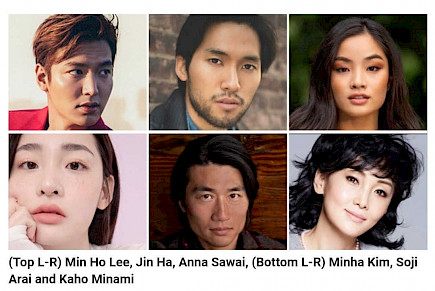 Hugh claims that Apple put no pressure on her to hire famous Korean actors and also that Lee, who hadn't had to audition for a job in 13 years due to his national celebrity, had to apply for the character of Hansu.
Pachinko provided a rare chance for actor Soji Arai, who plays Sunja's son Mozasu, to highlight his own Zainichi (the name for ethnic Koreans residing in Japan) ancestry. Sunja's grandfather moved to Japan simultaneously as Arai's grandparents, and his parents were anti-discrimination campaigners.
Arai and the rest of the cast are awaiting word on whether they will be recast. Hugh planned for the program to last for four seasons, but Apple has yet to take it up after the first eight episodes.
What is the release date of Pachinko?
After reading so much about this series, I am pretty sure that you must be excited about its release date so that you can book your day for the same, right? So, if that is right for you, then mark the date: 25th March 2022, which is announced as the series's release date.
Wrapping Up
And, that's everything you need to know about this upcoming series on Apple Tv+.
Also, don't forget to apply for an Apple Tv/ Tv+ subscription and get millions of binge-worthy content at your fingertips.
Happy streaming!
You might also like