Speed Racer, a live-action series, is currently in development at Apple.
And here's everything you should know about it:
The News:
Variety learned that a "Speed Racer" live-action series is currently in development at Apple. J.J. Abrams is on board as an executive producer.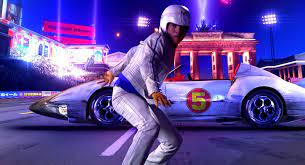 Apple has granted the series order to the project that has been in development for some time. Ron Fitzgerald and Hiram Martnez are co-showrunners and will write the script and executive produce. Abrams will be executive-producing under the Bad Robot banner. Bad Robot is currently under an overall deal with Warner Bros. Television.
Speed Racer follows Speed Racer, an auto-racer who uses a Mach 5 to race. Speed is accompanied by his father, car builder Pops Racer, his little brother Spritle, his pet chimpanzee ChimChim, and Speed's girlfriend Trixie. Speed often crosses paths with Racer X, who is Speed's older brother, Rex Racer.
This would be the second live-action version of the iconic Japanese character after the 2008 film directed and written by The Wachowskis. Emile Hirsch starred in the title role.
Tatsuo Yoshida created "Speed Racer" in a 1960s manga under the title "Mach GoGoGo". The series was later adapted into anime and debuted in America in 1967.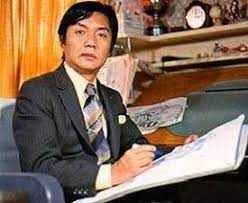 There were over 50 episodes produced for the original series. Nickelodeon also aired an English-language remake of the Japanese version in 2002.
Fitzgerald was the co-showrunner for the first season of the HBO series "Perry Mason". He has previously appeared on "Westworld," "Weeds," and "Friday Night Lights." He is represented by WME, The Shuman Company.
Martinez has previously been featured in "The Last Ship," "Get Shorty," "Shut Eye," and "Snowfall." Martinez is currently being repped by WME, Goodman Genow, and WME.
Abrams and Bad Robot have several TV projects in the works, including Speed Racer. "Justice League Dark", a series on HBO Max, will also be shown. It will be accompanied by "Constantine" and "Madame X" independent shows.
They are also working on a scripted series about U2 for Netflix and the high-budget sci-fi drama "Demimonde" for HBO. The company also has the Apple series "My Glory Was I Had Such Friends", which stars Jennifer Garner, who starred in Abrams' series "Alias."
The English adaptation
The English rights to Mak GoGoGo were purchased by Trans-Lux, which was originally, and still is, an electronics manufacturer.
Speed Racer aired on American television in the summer of 1967. Speed was referred to as Go Mifune in the series. This is a tribute to Japanese film star Toshiro Mifune.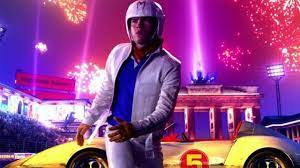 He Americanized his name to Speed Racer. His heroics revolved around his powerful Mach 5 automobile, Trixie, his younger brother Spritle, Spritle's pet chimp, Chim-Chim, and his enigmatic elder brother, Racer X, whose true name was Rex Racer.
Peter Fernandez was responsible for major editing as well as dubbing efforts. He also wrote and directed the English language dialogue and provided the voices for many characters, including Racer X, Speed Racer, and Speed Racer.
Fernandez also oversaw the rearranging of the theme tune's melody by Nobuyoshi Kashi. He later also wrote the English lyrics.
A Speed Racer Daily Comic Strip written and drawn by Mort was published in the New York Post between 2000 and 2001. It was ranked 29th on the list of the "Best 100 Animated Series."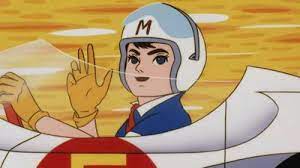 Funimation, which had announced at Otakon 2015 that it had purchased the Tatsunoko Speed Racer license, would be releasing it on Blu-ray.
A standard English release was released on May 30, 2017, and a collector's version of the Japanese version with English subtitles was released on November 7, 2017. This is the first North American release like this.
You might also like