Among news about Apple TV/ Apple Tv+.
Micheal Douglas is set to play the lead in the upcoming Apple Tv+ series - Benjamin Franklin. Directed by none other than Tim Van Patten.
In today's article, we will take a quick glance at this new series, discuss its plot, and why you should watch it.
Thus, without further ado.
Let us begin…
Micheal Douglas as Benjamin Franklin in a limited series produced by Apple TV+
Fans of the historical series, along with Michael Douglas fans, will find their paths crossing soon on Apple TV+. The streaming service announced today that a two-time Academy Award winner is set to appear as the legendary Benjamin Franklin in a coming limited series.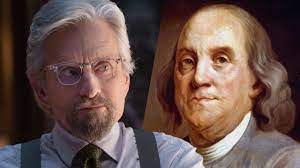 The actor will portray one of the founding fathers of America at the end of his life when Ben Franklin managed to leave his last mark on American history.
The story is inspired by the bestseller A Great Improvisation: Franklin, France, and the Birth of America by Pulitzer Prize winner Stacy Schiff. The book chronicles Franklin's journey to France along with his risky decision to take the biggest risk of his life: employing his charisma, his uniqueness, and grit to beat a sea of adversaries into agreeing to join forces in 1783, which made America's victory during the Revolution possible.
Douglas is among the most well-known Hollywood A-listers in the world. He appeared in contemporary classics like Fatal Attraction, Basic Instinct, as well as Wall Street.
He most recently appeared in the critically acclaimed Netflix comedy, The Kominsky Method, which launched its third season and concluded in 2021. Douglas is also a participant in the Marvel Cinematic Universe, and in the next movie, Ant-Man and the Wasp: Quantumania, he will reprise his role as scientist Hank Pym.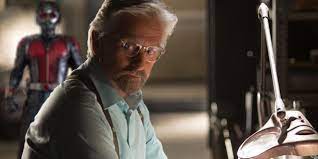 Benjamin Franklin is a limited series adapted and created by the two-time Emmy Award-winner Kirk Ellis, who is not a stranger to historical shows. He wrote for the History Channel's Sons of Liberty and HBO's John Adams.
This immensely critically acclaimed show is a story about the founding fathers of America. John Adams made history when it won 13 categories at the Emmys, the only miniseries to achieve this feat.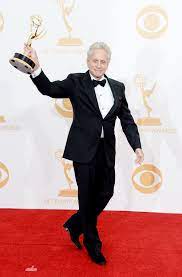 The limited series that is coming up is directed by Tim Van Patten. The director is a two-time Emmy winner who has directed episodes of some of the most well-known series, including Black Mirror, Boardwalk Empire, Game of Thrones, The Pacific, The Sopranos, The Wire, and numerous others. With the team of award-winning directors and writers, as well as Douglas as a prominent actor, Apple TV+'s description of "the" Benjamin Franklin limited series as an "event" may not be overstated in the least.
Apple TV+ is yet to release additional information regarding this Benjamin Franklin limited series, including additional cast members, the official title, and the release date.
Story Line
The series will tell the story of one of the biggest risk-taking moments in Franklin's life. At the age of 70 and without any diplomacy training, Franklin convinced France, an absolute monarchy, to finance America's democratic experiment.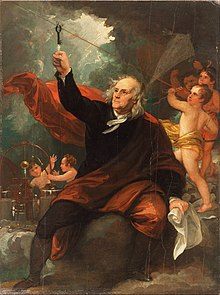 Through his popularity, charisma, and shrewdness, Franklin outmaneuvered British spies, French informers, and adversaries while negotiating the Franco-American alliance in 1778 and finally the peace agreement with England in 1778.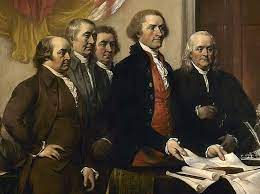 This eight-year French mission was Franklin's most significant contribution to his country. Without it, America would not have been able to win the Revolution.
Winding-up
Interested viewers can buy a subscription to Apple TV+ right away and enjoy hundreds of exclusive content at their fingertips.
And as of Benjamin Franklin, we the who crew a very best of luck.
May it be a great hit.

You might also like