Throughout its long history, Apple has made a name for itself for being an ace smart device and computer manufacturer. So, it's always a surprise when they break their traditional norms to introduce something new.
There is a new piece of news around town that tells us Apple might become one of the very few smartphone manufacturers who will also be selling their own dedicated 5G modem by the year 2023.
This means now Apple will not only have control over your iPhone, iPad, or Macbooks but, it will also have full authority over the 5G data that you will be using on those devices.
So, today we will get deep into this rumor of Apple and try to figure out how this new Modem will make or break Apple's future.
Thus, without further ado. Let us begin.
The News:
Rumors that Apple is working to create its own 5G modems have been circulating for several months.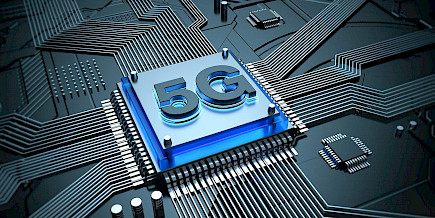 Qualcomm had earlier told investors in November that it expected to supply only 20% of Apple's 5G modems by 2023. Many people believe Apple will cover the remaining 80%.
According to a report published on Thursday, Digi Times sources have confirmed that 2022 will mark the end of the supply of 100% of 5G chips required by Apple's iPhone line.
They also claimed that Apple would use 5G baseband modems made in-house after that year. It's unclear whether the 20% Qualcomm is anticipated to meet in 2023 would include entry-level iPhone models.
Apple may also supplement Qualcomm chips in areas where they aren't available.
Apple's 5G modem plans are different.
This report claims that the Apple-built iPhone 5G modem won't be integrated into the A-series chips Apple currently uses. This is significant because other manufacturers are trying to do the same thing.
Major Android manufacturers want to integrate 5G modems directly into the SoCs (systems-on-a-chip) they use. It means that they will integrate it fully, similar to how other parts of the basic internals are integrated into the SoC. The sources didn't give any reasons why Apple might not integrate directly. It will be interesting for everyone to see what direction Apple ultimately chooses.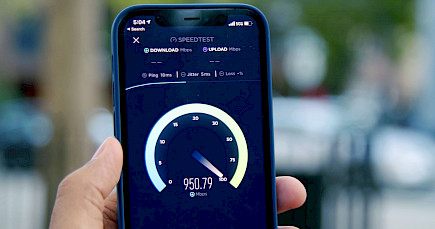 In 2019, Apple purchased Intel's modem business, and many believe that the company has started developing its own modems.
As Apple prepares to launch its own chips, Qualcomm expects to supply only 20% of the iPhone modems in 2023.
Qualcomm is gearing up for Apple's launch of its own modem chips, which will cut into Qualcomm's modem market starting in 2023. Akash Palkhiwala, Qualcomm's Chief Financial Officer, announced that
Qualcomm will supply only 20 percent of Apple's modem chips by 2023.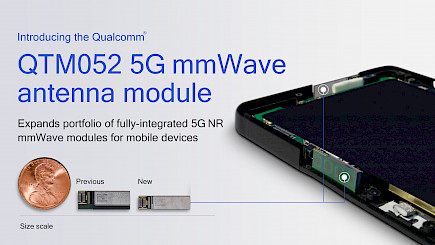 If this is a true estimate, 2022 will mark the end of Qualcomm's modem monopoly on iPhone devices. Apple has been developing modem chips in-house for many years. Previous rumors suggest that
Apple's chips are ready for launch in 2023.
In May, Apple analyst MingChi Kuo stated that Apple's 5G baseband chip could be available in the 2023 iPhone models. This is in line with Qualcomm's expectations. If this happens, Apple will likely use its chips in most areas but rely on Qualcomm in certain regions. Qualcomm claimed that this was a "planning assumption" for forecasting purposes, but it seems the company is counting on a launch in 2023.
Apple attempted to move away from Qualcomm chips once prior to heated litigation between both companies. Apple requested Intel supply its 5G chips to the iPhone12 models. However, Intel was unable to meet Apple's expectations.
Apple and Qualcomm settled all legal issues in January 2019. Apple also agreed to a multi-year partnership as it couldn't find the right chips elsewhere. Apple also started work on its own modem chips in an effort to eventually get away from Qualcomm. To do this, it purchased Intel's modem business.
A court document from the Apple and Qualcomm settlement, also spotted by MacRumors, states that 2021 5G Apple products will use Qualcomm's new X60 chipset while 2022 products will use the X65 chipset. According to the document, 2023 products will either use the X65 modem or the unannounced X70. However, Kuo's report suggests that these plans could change.
Winding-up
Apple was rumored long ago to be creating its own modem division in an effort to have more control over the components of its devices.
After the announcement by Intel that it would be leaving the modem market, the company spent $1 billion to buy the modem business in July 2019. Apple also settled a licensing dispute that Qualcomm had with it earlier in the year, allowing it to use Qualcomm's modems for its wireless products.
There is nothing that can stop Apple from producing its own 5G modems.
As of now, we just have to wait to see how good it will be.

You might also like