Have you ever faced issues with your iPhones Face ID and needed to get it repaired?
If the answer is yes then you must be familiar with how much it costs. Face ID in iPhones is usually built into the polarizing layer. Thus, replacing a Face ID sensor means replacing the whole screen itself.
And, this whole extra process often takes up the price of repair through the roof.
But, this might change.
Apple unveils its plans for a special Face ID repair initiative where it will repair the Face ID mechanism without having to change the whole screen.
Read this article till the very end to find out how…
The News: Apple Compromising on Their Eco-System?
iPhone users will be able to repair Face ID without the need to replace their devices. Apple authorized service providers, and Apple stores will have this option. Macrumors claims that this service will be available for iPhone Xs as well as iPhones later launched.
According to the report, Apple authorized service shops will soon be able to receive True Depth service parts that include the Face ID components as well as the front camera modules. As a result, technicians will be able to replace the iPhone's Face ID system rather than have it replaced.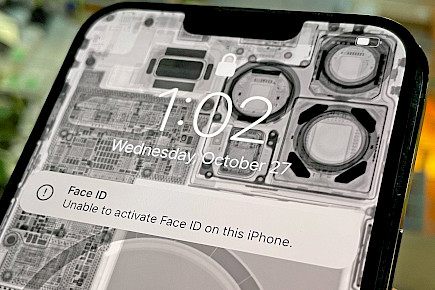 This information was obtained from Macrumors via an internal memo. According to the memo, Apple intends to decrease its carbon footprint by reducing the number of replacements for whole units. The replacement cost of the units is not yet known. Face ID repairs to the same unit may be less expensive than a whole-unit replacement.
Face ID technology was introduced to the iPhone X in 2017 and has been available ever since. Unfortunately, this Face ID replacement feature may not be available on the iPhone XS. The memo explains that the Face ID replacement service will be available for the iPhone XS and later iPhones.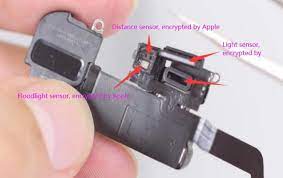 An Apple Service Toolkit diagnostic tool can help you determine whether to repair the Face ID on a single unit or an "iPhone Rear System" repair. The rollout of this program is uncertain. However, we do know that technicians will be trained and provided with documentation in the future.
Apple's self-repair program was unveiled a few months ago. Apple will offer instructions and tools to users to repair their devices at home. In addition, Apple claims that customers will get recycling credit if the parts are returned after they have fixed their devices.
What is Apple's Self-Service Repair Program and how can you benefit from it to repair your device's Face ID?
Apple's latest position on the right-to-repair moment is "self-service repair." Users can repair their Apple devices themselves with the help of this program. In addition, users will be able to access genuine Apple parts, tools, and manuals starting in the new year. This is similar to the Genius Bar.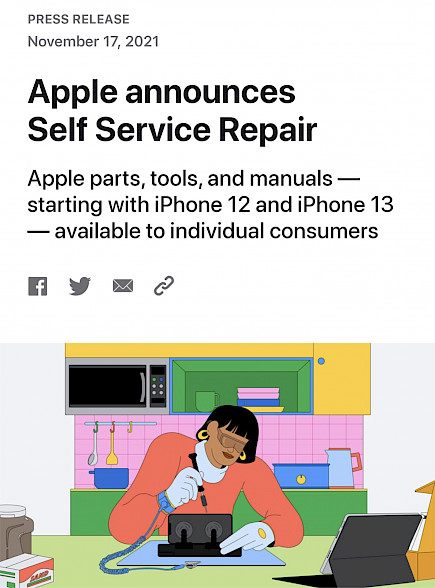 Apple has always taken extreme measures to make sure users stay within its authorized service center network. For example, the iPhone 13's microcontroller chip will disable Face ID if an unauthorized service provider replaces the screen.
It also prohibits hardware manufacturers from sharing or selling parts outside the ecosystem. As a result, even the most skilled technicians can only come to Apple to do the simplest repairs. This will change in 2022.
What devices can you repair?
The self-service repair will become available for iPhone 12 and iPhone 13 models starting in 2022. Apple has promised to add M1Macs soon afterward.
The initial phase of the program will only cover the most commonly used iPhone service modules, like the battery, display, and camera. Later in the year, additional repair modules will be added.
Who has access to the program?
The initial service program will only be available in the United States. However, Apple has stated that it plans to expand the service program to other countries and regions this year.
Apple says that anyone who feels comfortable with their repairs can access the program. They can join over 5,000 Apple Authorized Service Providers and more than 2,800 Independent Repair Providers.
Should you repair Face ID using Self-Service repair?
Although Apple did not reveal every detail, rule, or regulation regarding the program in its entirety, it provided an overview of the process.
The repair manual is available online but not live. However, suppose users feel confident in their abilities. In that case, they can order parts and tools at the Apple Self-Service Repair Online Store.
Over 200 parts and tools will be available in the new store. The user can also return the damaged part to be recycled and get a credit toward their next purchase.
To whom is this targeted?
Self-Service repair is available to all Apple users. However, not everyone has the skills, knowledge, and experience to disassemble an electronic device and put it back together. This program is for skilled technicians who can repair such devices.
Suppose someone does not have the financial means to repair their home professionally but can do repairs themselves. In that case, Self-Service Repair is Apple's Christmas present. But, there's a warning.
Apple also stated in its announcement that certified technicians with access to original Apple parts are the best and most reliable option for repairing your device.
The right to repair does not only mean these options. It also means easy access, saving money, and reducing e-waste. However, there is always a catch.
There are many curious people who want to get involved in the process and could end up doing more harm than good. For example, Apple devices are getting smaller, smarter, and faster. Unfortunately, this means that component integration can be more difficult.
Simply put, only an experienced and skilled user can perform a successful repair. However, this won't stop you from being misled by infamous parties. As a result, going to your local technician may not prove as profitable as it used to be.
Winding Up
And that concluded one of the best rumors we have heard to date.
Thank you for bearing with us. Hope you liked what you read. We will be back soon with more interesting news and rumors. But, until then. Stay tuned and have a Good Day!

You might also like