Good news for all Apple Pay users out there, as Apple has finally introduced a brand new Tap-to-Pay feature in Apple Pay.
This brand-new feature lets you complete any transaction with a simple on-screen click.
And, today we are going to guide you on how you can use it on your device.
Thu,s without further ado.
Let us Begin…
Tap-to-pay feature
Apple has revealed plans to launch the new Tap to Pay feature for the iPhone that transforms the device into a touchless payment terminal.
The company claims that in the second quarter of next year, U.S. merchants will be capable of accepting Apple Pay and other contactless payment options, such as Google Pay, by using an iPhone or an integrated partner iOS application.
This feature is made available on the iPhone X.S. and later models.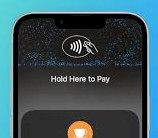 Additionally, it is expected that Tap to Pay for the iPhone will be available to apps and payment processors to incorporate into iOS apps to provide payment options for their customers.
Stripe is the first payment service to provide Tap for Pay on the iPhone for customers via the brand new Shopify application. Apple states that additional payment apps and platforms will follow later in the year.
When the Tap to Pay feature on the iPhone is launched in the coming months, retailers will be able to enable contactless payment acceptance using the iOS application.
When you pay, the merchant will ask customers to place their iPhone or Apple Watch near the merchant's iPhone. And the transaction will be completed securely by using NFC technology.
There is no additional hardware required to accept contactless transactions.
Apple claims that when you use Tap to Pay on the iPhone, the customer's details regarding their payment are secure, and every transaction completed through the app is safe.
According to the company, Apple Pay is already accepted by over 90% of U.S. retailers, and this new technology will allow customers to browse more conveniently.
In addition, Tap to Pay with the iPhone will also be available in Apple Store locations in the U.S. later this year.
Apple plans to collaborate with payment services as well as app developers to bring Tap to Pay via the iPhone to more retailers across the U.S...
Tap to Pay for the iPhone is compatible with debit and credit cards from various payment providers, which include American Express, Discover, MasterCard, and Visa.
Using Tap-to-Pay feature
As of now, none of our sources have been able to confirm how this Tap-to-Pay feature will work. But, based on the basic premise of the Tap-to-Pay feature from other apps like Paytm and PayPal we can confirm it be similar to something like this:
First, you get into any store that accepts Apple Pay as a payment method.
Now, while checking out click on the Apple Pay button.
The Apple Pay app will open.
In the Apple Pay menu scroll down to the Tap-to-Pay option.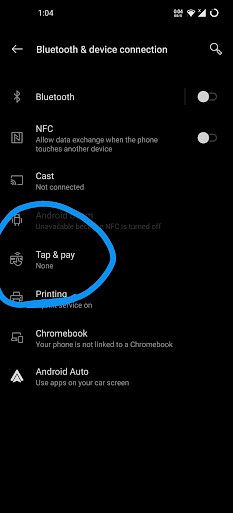 Now choose between the default card or others.
You can also manually add another card information whilst checking out.
Once you have saved all the information click done.
Now you can simply tap onto the iPhone of the cashier or scan their QR code until a notification regarding the details of the store/ cashier pops up.
Click Pay and enter the amount and click pay.
Tap on Confirm to provide final confirmation.
And, just like that, you can pay any bills by using Apple's new Tap-to-Pay feature.

You might also like