Right now the whole world is keeping its eyes straight towards the clash between Russia and Ukraine.
Fueled by a long rivalry regarding the border disputes of these two countries. Some people have eventually called this event "The stepping stone to World War 3".
Amidst this high tension situation, some of the biggest companies in the world have played their part in showing resistance against Russia's act.
Right now, more than 95% of all MNCs that operate within Russia has stopped all its productions and supply of good and services in and out of the country.
Apple is a prominent one among them…
The News:
A number of tech companies have announced that they will stop selling products and services in Russia as a result of the ongoing Russian invasion. This could mean that everything, from iPhones to video games, will be more challenging to obtain in Russia.
Both Microsoft and Apple have stated that they will no longer sell products in Russia.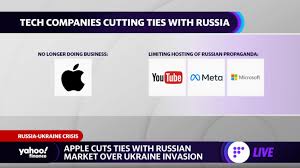 In addition, EA (Electronic Arts), the game maker, said that it would cease selling digital products and games while the conflict continues.
Other online services, such as Airbnb, have also suspended operations in Russia.
Other responses by tech companies include cracking down on misinformation and reducing Russian state media outlets such as RT News or Sputnik News.
Twitter and Google have also proceeded with stoppage on advertising in Russia.
What's happening in Tech World and what are Possible Future Outcomes
After months of tension and anger, Russia invaded Ukraine on February 24, after a surge in Russian troops along the borders of the country. As a result, all three countries—the UK, the EU, and the USA—have imposed economic sanctions (on the scale of "never-seen-before") against Russia, including those directed at Putin.
Ukraine, which had been part of the Soviet Union (earlier called USSR and presently Russia) for much of the 20th century, declared its independence in 1991. Since then, the country has been building closer ties with the US and Western Europe.
Apple, the tech giant, has stopped selling its products to Russia and is also stopping online transactions. This includes limiting Apple Pay in Russia. In addition, to protect civilians, Apple Maps features in Ukraine have been disabled.
Official statements issued by Apple so far:
"We are highly concerned and worried about the Russian invasion on the parts of Ukraine and stand with all of the people of both countries who are suffering as a result of the violence," Apple stated in its official statement. "The company is supporting humanitarian efforts and providing maximum possible aid for the unfolding refugee crisis. Doing all it can to support our teams in these regions", Apple added.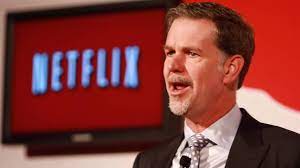 Netflix has shut down its services outside of Russia in protest over the nation's massive incursion into Ukraine. According to Bloomberg, new customers from Russia are no longer able to sign up, and existing customers will be denied access to the service in the days ahead. Netflix has also stated that it will no longer engage in any future ventures or partnerships with Russia.
In particular, Netflix has four Russian originals planned, and all of them have been put on hold.
Adobe announced that it would stop any new sales to Russia in protest of its involvement in the "unlawful war" being waged in Ukraine. As CEO
Shantanu Narayanan said in a blog post, "As we see this tragedy unfold, we feel that we are accountable to ensure that our products and services do not get used to aid in this war that is illegal." As of today, Adobe will halt all new sales of Adobe products and services in Russia.
Gaming companies like Nintendo are also part of the protests against Russia. Nintendo announced that it is limiting the use of its eShop in Russia, and that means there will be no transactions through the Nintendo Switch in the nation.
Due to the fact that the payment service used in Nintendo eShop has suspended the processing of payments in rubles, the Nintendo eShop in Russia has been temporarily placed into maintenance mode, an announcement on Nintendo Life reads.
Apple Maps showing the Crimea region outside of Russia
When it comes to Crimea, Apple Maps now shows it as a part of Ukraine when viewed from outside Russia. It appears to be a fresh and unnoticed update. Mashable first reported on the change, which comes amidst Russia's ongoing assault on Ukraine. The new map appears when you search for Crimea. However, it is now being shown on the Ukrainian territory.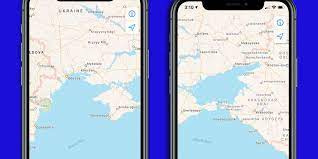 In 2014, Russia occupied and gained an annexation of Ukraine's the Crimean Peninsula, which prompted international condemnation. In reaction to the invasion, Russia was removed from the G8 and was subjected to sanctions.
The past was when Apple tried to find an acceptable middle ground, not marking Crimea as a part of any nation when it was viewed by many regions.
However, in 2019, Apple updated its Maps application to mark Crimea as Russian territory for viewers from Russia. In the past, Russian authorities have stated that Apple "fulfilled its obligations" by bringing its app into accordance with the provisions of Russian law. However, the decision was widely condemned in the eyes of Ukrainian officials.
Apple has taken the opposite position by showing Crimea in Ukraine if it is looked at by other nations, which includes those in the United States. The change in the map follows a few days since it declared that it was halting sales of its products in Russia.
Sputnik and RT News were also removed from the App Store, and certain Apple Pay services in the country were suspended.
Winding-up
Right now the world is on the brink of a third world war and that's going to affect everyone somehow. Not only Apple.
Let us keep our hopes high and pray that the condition in Europe gets stable. And that the war is called off.
May peace prevail.

You might also like