The new Mac Studio is perhaps the most powerful computer that Apple has produced to date. Paired with the M1 Max and best-in-class specs it is the dream setup of tech enthusasts around the world.
And nothing accompanies the Mac Studio better than the new Studio Display.
But, did you know the Studio has some of the best Voice Assistant features in the Apple ecosystem?
If the answer is no, then you're in for a treat as today we will teach you how to use Siri with Apple's Studio Display.
The News:
Although Siri support is available on most Macs, it has not been offered on all Macs. Having a Studio Display installed in your computer setup may not be a problem, as it can provide "Hey Siri" support for your Mac thanks to its embedded A13 chip.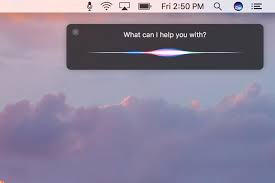 The Studio Display's A13 Bionic chip is the same one Apple uses in its iPhone 11 series. It drives webcam processing and powers spatial audio output. A dedicated processor means that the display can provide Siri functionality to connected Macs even if they don't have Siri support.
This is provided the Mac runs macOS Monterey 12.3 or later. Apple has made major changes to Siri's functionality with macOS 12. All Siri's speech processing and personalization have been done locally on your Mac.
This makes the virtual assistant much more secure and quicker to process requests. Siri can handle requests on devices without the internet. Siri will automatically enable work online and offline.
Just say "Hey Siri" and then follow up with a query or command. If Siri isn't connected to Wi-Fi or cellular data and you ask Siri for help, the reply will be "To do that you need to be online" (or "I can help you with that once you are connected to the internet").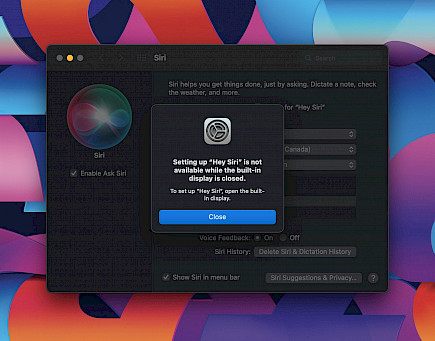 The following bullets provide a reference list of Macs compatible with studio Display on macOS Monterey 12.3 and later, which supports Siri:
Mac Studio
14-inch MacBook Pro launched in 2021
16-inch MacBook Pro launched in 2019 or later
13-inch MacBook Pro, introduced in 2016, or later
15-inch MacBook Pro introduced in 2016 or later.
MacBook Air, 2018 or later.
iMac, 2017 or later.
iMac Pro.
Mac mini introduced in 2018 or later
Mac Pro introduced in 2019
The Studio Display also features a 27-inch screen, 5K resolution, a 12-megapixel Ultra Wide camera, and a six-speaker audio system. There is also one Thunderbolt 3 port and three USB-C connections.
Winding-up
And that's how you can use Siri with the Studio Display.
Hope you liked the article. We will be back soon with other fun hacks and tutorials, until then. Stay Tuned, Good Day!
You might also like