At a time when the European Union (EU) is putting greater demands on Apple to permit sideloading of applications and alternative storage options for apps in iOS.
Cupertino made an argument to the contrary with a white paper detailing how this change could erode the security and privacy "privacy and security protections" of iPhones.
It's the second time in the past couple of months that Apple has been defending its position against allowing apps that are not part of Apple's Apple App Store or an app from a third-party store.
But, why one of the leading tech companies in the world is still, opposite third-party apps in their environment?
Let's find out…
Apple's warning: Sideloading iOS apps may increase cybercrime
In the white paper, Apple stated the reasons why it opposes the idea that apps downloaded outside the App Store are allowed.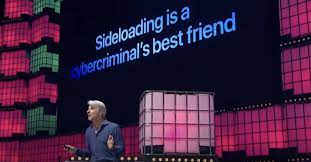 "More hazardous programs would reach consumers if Apple were required to accept sideloading. This is because hackers would find it simpler to target them—even if sideloading were confined to third-party app stores solely," the paper adds.
What is the purpose of sideloading applications?
Simply stated, "sideloading" apps means installing applications that aren't on the Google Play Store or the Apple App Store. It, in a sense, allows you to download apps that would otherwise not be available for your phone to use.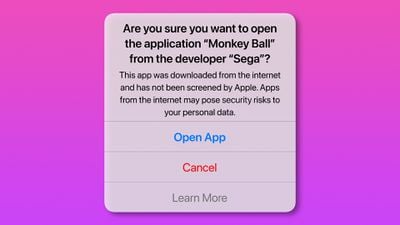 However, Google allows the downloading of apps by sideloading. Apple doesn't work because of its rigid App Store policies and the security net that is built into its operating system.
To download apps via the third-party app store or directly through websites on your iPhone, you must jailbreak your device. In addition, sideloading on an Android smartphone requires altering permissions to allow the installation of apps that are not from well-known sources.
The majority of people don't have to download apps on their smartphones. It can be beneficial when the app you want to install or download doesn't seem to be accessible in your area.
The downside of sideloading is that it makes it difficult to depend on the source from which the app is downloaded. As there's the possibility of malware being downloaded onto your device.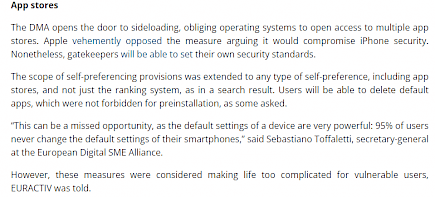 The Apple paper references research by the cybersecurity service provider Kaspersky Lab showing that devices are running Google's Android operating system can have anywhere between 15 and 47 times higher malware-related infections than iPhones.
Apple states that it's because Android has a weak security mechanism that it can support sideloading.
In a 16-page research document, "Building a Trusted Ecosystem for Millions of Apps: A Threat Analysis of Sideloading," released on June 1, Apple stated that since the downloading of apps is feasible on Android via apps that are sold through third-party stores, sideloading can increase the likelihood of malware being downloaded onto devices.
When the research paper was made public, Tim Sweeney, the CEO of Epic Games and a staunch Apple critic, described the research paper in terms of "a sea of lies."
"If Apple were obliged to accept sideloading via direct downloads and third-party app stores, iPhone users would constantly be on the lookout for scams.
Never knowing who or what to trust, and, as a result, customers would download fewer applications from fewer developers," the Apple research says.
EU is increasing tension with Apple to allow the sideloading of apps.
The European Union has become the world's top regulator and wants the big tech industry to conform to new regulations.
The Digital Services Act and the Digital Markets Act are two brand new laws being proposed that have different goals and will require firms to alter the way they run their businesses.
It is proposed that the Digital Markets Act in Europe could bring about significant changes to the App Store as well as pre-installed first-party apps on the iPhone, which could impact Apple's business model down to the base.
Margrethe Vestager, who serves as the Tech Chief as well as Director of Operations at the European Commission, has accused Apple of "using privacy and security concerns to fend off the competition in its App Store."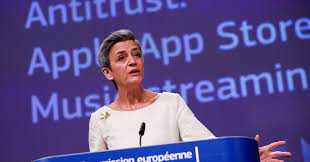 On June 1, Apple chief executive Tim Cook declared that the proposed changes to the App Store are "not in the best interests of the user" and will "destroy the security of the iPhone."
"The current DMA language that is being discussed would force sideloading on the iPhone, and this would be an alternate way of getting apps onto the iPhone," Cook declared.
Winding-up
Apple may have always been proud of their devices and the so-called "Apple Environment" but, their opposition of third-party apps on the App Store does make us think, why?
For all we know, all other competitors are fine with it. Plus, these foreign apps bring a lot of money for those companies.
According to some popular analysts and tech-heads, Apple wants to levy full control of their devices and services so they can make a penny out of each and everything they produce or provide.
Thus, this might be the sole reason Apple is not ready to cut any slack to any foreign apps anytime soon.
But, on a positive note, this decades-old tradition could change in years to come.
Apple did it will their self-repair program so, there is still a future for third-party apps. But, when will that happen?
Well, no one knows.
But, it happens we surely will see a horde of brand new apps in App Store.
You might also like