Apple SharePlay is a feature that lets you watch movies alongside video calls. The main motive of SharePlay is to promote multitasking in iOS. Rumors about this feature were floating in the market since the release of iOS 14. But, it's been over a year since iOS 14 is released yet, there is no sight of SharePlay.
Why is it getting delayed? Will this feature come with the IOS 15 update? What is SharePlay?Today we are going to address all of these questions and also discuss the final release date of the software. So, without further ado. Let us begin.
What is Share Play?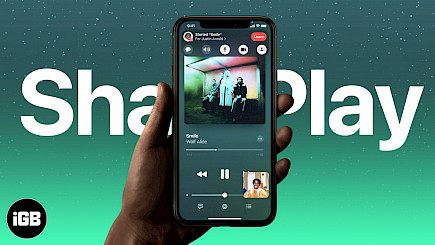 SharePlay, as we mentioned, will let you co-watch and listen to the media with your family and friends while you are on a FaceTime call. You could have full movies on HBO Max, or an Apple Music song. It could also include TikTok videos or Twitch streams. All participants in the call can pause, play, and skip any content being enjoyed. A group can decide to skip the next song on an album. People can also request to rewatch a scene.

These calls will be available to people who don't have Apple devices. You'll be able to give FaceTime connections to anybody you wish to video chat with, and they'll be able to share, control, and enjoy whatever everyone else is viewing.
You can also move the content you are watching on SharePlay to another device. You can use FaceTime on your iPhone to chat, and you can send the video to your Apple TV/MacBook Pro.
You can also view and chat on one device with picture-in-picture viewing. Your video will be large and crisp, while your video chat will remain in the corner of your screen. This allows you to enjoy your friend's reactions.
All of this, as well as screen-sharing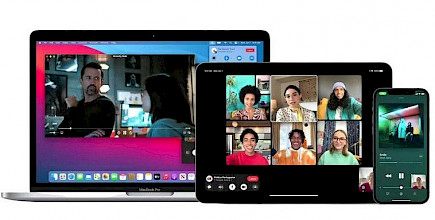 SharePlay allows users to not only watch and listen to specific apps in a group but also allows them to share their screens via FaceTime. You and your future roommates will be able to look at the apartment listings together, and then discuss which one you would like to see in person. You can also show your family photos from your vacation, etc.
Via FaceTime, screen sharing in SharePlay will enable creative co-watching and sharing of applications and websites. It's a great feature that will be used in conjunction with the many amazing apps and services that are already available to share with SharePlay.
Many apps and services have already joined it.
Since 2020, a slew of website extensions and applications have appeared that let individuals enjoy streaming services with their friends at the same time. Many streaming services offer native options for users to host watch parties.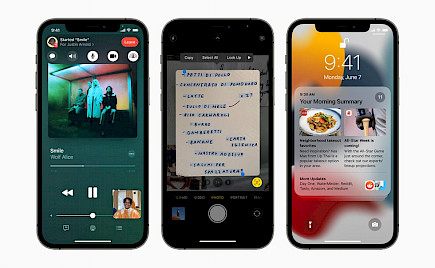 SharePlay helps to increase the number of services and apps that offer this feature. SharePlay will work with Apple Music, TikTok, and HBO Max. These services will allow you to watch content together as soon as SharePlay is available.
SharePlay will be available with sharing options for Disney+ and Hulu, as well as MasterClass, PlutoTV, and Paramount+. You can also share live sports via the NBA App and ESPN+.
Other co-watching platforms allow for instant text chats. SharePlay is unique because it allows for video chats even while the content plays. This is what makes SharePlay stand out from us and the other services that may sign up to use this feature in the future.
More Apps and Services Are Most Likely to Arrive Soon.
For app developers, SharePlay's API is now accessible. Apps and services can now be shared via SharePlay at any time. SharePlay will soon be available on other streaming services as well as some gaming apps. If SharePlay is popular, others will be able to jump in quickly.
It will likely be very popular and popular for sharing content with others. We can't wait for the many other apps and websites that will be part of SharePlay in the future.
Final Words
SharePlay seems like a wonderful way to spend quality time with your loved ones, even if they are far away. You can laugh together and share content, while still being able to see each other's faces, something you may need from time to time.
As of now, we are eagerly waiting for SharePlay to be released with the iOS 15, and iPadOS 15 updates. And hope that SharePlay is an instant hit.
You might also like