Apple is rumored to launch high-end 24-inch and 27-inch monitors. We have been seeing many rumors about the iMac and its display sizes. In this article, We will explore everything about this news.
Read the report to the end to find out more...
The News:
Since the Thunderbolt Display was discontinued in the year 2016, Apple has not provided a consumer-oriented external display. In the year 2019, Apple released the Pro Display XDR. However, it's aimed at professionals and is priced at the hefty sum of $4,999.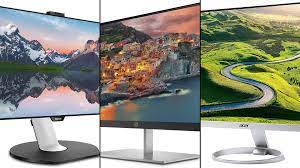 However, reports claim that Apple is working on two new external displays at a lower cost, which is better suited for users who are not professionals. In addition, an upgraded model of the Pro Display XDR with an Apple silicon chip is believed to be under development.
As we approach 2022, we've reviewed the information we've heard so far about Apple's new display collection below.
Previous Rumors and Claims
In January 2021, Bloomberg's Mark Gurman was the first to announce the possibility that Apple had begun developing a low-cost external display that would be available along with the Pro Display XDR. Gurman stated that the display would be targeted more at consumers than for professional use. As a result, it would be less bright and have a lower contrast ratio than Pro Display XDR.
In July 2021, 9to5Mac's Filipe Esposito wrote in the report that Apple was testing an external display that was equipped with an A13 chipset and that it could be a brand new Pro Display XDR. The report suggested that the chip might help users of a Mac improve performance by connecting to the display and could also provide some of the features it is currently using, like AirPlay.
24 Inch Display
This week, a surprisingly accurate leaker said it was reported that LG is in the process of developing two displays with the same specifications as the existing 24-inch iMac, as well as a forthcoming 27-inch iMac. Though he stated that the display currently has no enclosures with Apple branding, he thinks they'll be Apple-branded standalone displays.
According to @dylandkt's Twitter account, the displays will be based on the 24-inch iMac, which comes with the following specifications:
iMac (Pro)
Promotion and Mini Led
Base model 16gb Ram 512gb Storage
M1 Pro and Max
Dark bezels
HDMI, SD Card, Usb C
Similar design to iMac 24 and Pro Display XDR
Starting price at or over 2000 dollars
Ethernet on brick standard
Face ID was tested (Not confirmed)
1H 2022

— Dylan (@dylandkt) October 30, 2021
4.5K Retina display with 4480x2520 resolution.
500 nits of the display.
The ability to support one billion colors
Support for DCI P3's large color gamut
True Tone technology will automatically adjust its white balance to correspond with the color temperature of surrounding light for an experience that is more natural to view.
As with the iMac's 24-inch display, the standalone display is likely to not have ProMotion or mini-LED backlighting, which means that the display won't be able to boost the brightness to display HDR content or an adjustable refresh rate of up to 120Hz to allow for smoother scrolling.
Given that the 24-inch iMac costs $1,299 in the United States, a standalone 24-inch display without any related computer components such as storage could cost less than $1,299; however, the price has yet to be determined.
27-Inch Display
According to@dylandkt's account, the display that Apple is rumored to be larger at 27 inches is based on the speculated Apple Silicon version of the 27-inch iMac. Additionally, the leaker claimed that the display is said to feature mini-LED backlighting as well as a 120Hz variable refresh rate, which means it could include ProMotion.
Ross Young, a display industry analyst, claimed last week that Apple plans to release the larger 27-inch iMac with a mini-LED display and ProMotion in the second quarter of 2022. Therefore, the speculations are aligned for these devices.
There isn't much information about the 27-inch display as of now, as the 27-inch iMac hasn't yet been made available, which means the full specs aren't officially out yet. However, the 27-inch iMac is priced at $1,799 in the United States.
New Pro Display XDR
LG is working on a 32-inch LCD that is believed to be a new model that is a new version of the Pro Display XDR, according to @dylandkt. The leaker stated that the display could be sporting an unidentified Apple technology and that it would be able to access ProMotion.
The brand new Pro Display XDR is expected to be priced at roughly $4,999.
According to reports, Apple will release the iMac Pro with a 27-inch mini led display in 2022.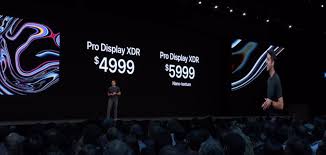 This year, Apple revamped its iMac range with the introduction of the new iMac with a 24-inch screen that is equipped with Apple Silicon's M1 chipset. Since then, Apple is set to release an upgraded iMac Pro on the market.
There have been numerous reports suggesting the launch of the 27" iMac Pro sometime next year, and the most recent report comes from Supply Chain for Display Supply Chain and reveals that the computer is set to be launched in the spring of next year.
Bloomberg reporter Mark Gurman had also hinted about the redesigned Apple iMac that would include Apple Silicon, launching in 2022. However, he later revealed that Apple Silicon's Cupertino-based technology company could have delayed the launch to focus on the 24 inches M1-powered iMac.
The new report also provides a timetable for the release of the other rumored Apple products. The report also mentions that it is believed that iPad and MacBook models with OLED screens aren't anticipated to launch in 2023 but are likely to be announced by 2024
You might also like