A few months ago Apple openly talked about how they are going to scale up Apple Pay by introducing a new feature called Tap-to-Pay.
As you can guess from the name itself, this new feature would re-invent cashless translation and make Apple Pay a worthy competitor to transaction giants like PayPal.
But, according to a new report, this endeavor of Apple might never see the light of the day.
If even it did, it will only be restricted to internal purchases only.(only restricted to Apple services and products).
The News:
After being subject to increasing antitrust scrutiny in recent years—from both App Store developers as well as government regulators—Apple Inc. has begun to ease the rules.
In the past two years, the company started offering users the option of choosing third-party web browsers or email applications as their default choice. When you click on a link within messages, you could choose to launch them within Chrome as opposed to Safari. When you click on an email address, you can make the new window for messages open within Microsoft Outlook instead of Apple Mail.
Apple took it a step further in the past year, allowing users to pick other music apps like Spotify or Pandora for use with Siri. In the past, Apple even went so far as to allow third-party subscription apps to direct users to the internet to make payments, thereby avoiding the 30% App Store fee.
The most important thing that is unique about these changes—they're not the only ones—is that many are imposed upon Apple. The U.S. government and others have questioned the reason why users were not able to change their default apps.
Spotify Technologies SA attacked Apple all over the place regarding its business practices. The change to payments via subscription apps is part of a settlement agreement with Japan's Trade Commission. The decision in the Apple case against Epic Games Inc. also led the company to take this step.
The next antitrust fight for Apple is in the area of payments. In particular, its control over the iPhone chip, which handles NFC, also known as near-field communication, At present, iPhone users must use Apple Pay if they want to purchase something with phone taps, and it's becoming increasingly difficult for rival applications for finance.
Apple's policy states that PayPal and Square, along with financial institutions such as Chase, Citi, and American Express, can't create tap-to-pay iPhone apps that have their features and interfaces. Also, when they wish to connect with the iPhone customer base, they have to pay up to $0.15 per Apple Pay credit card transaction.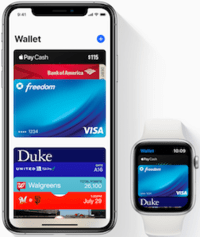 This isn't a new issue; however, this time, the European Union is now throwing its weight into the battle by filing an official antitrust complaint.
There's an argument behind why Apple isn't willing to allow its tap-to-pay feature to third-party apps, and that's the fact that it generates money.
Today, the sales generated by Apple Pay and other financial services comprise a tiny fraction of the company's overall services business. We've read reports that Apple Pay brings in the north of $1 billion annually in fees, which is a far cry from the more than $20 billion per quarter Apple currently earns from its services in general.
Although $1 billion annually might seem like a small sum for Apple, it may be the key to meeting or not achieving goals for growth in the services sector.
The biggest concern is future revenue. Visa Inc. stated earlier this year that contactless payments account for 20% of its transactions in the United States. Imagine what this ratio could be in the next three or five years or even 10 years. If Apple allows tap-to-pay for third-party apps, the impact today could only be a couple of hundred million. However, in the future? It could be several billion.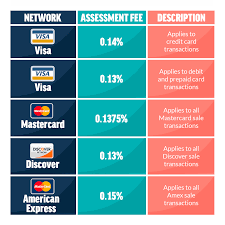 Apple claims that its insistence on keeping tap-to-pay functionality in place for Apple Pay doesn't concern cash, however; it's more about security and privacy. Apple says the opening of NFC could damage its system and cited a report in the year 2016 in which it was reported that NFC access for Android was affected by hackers.
It's difficult to believe that security and user experience are the only things to be considered in this case, however. CEO Tim Cook said during the Epic Games trial that, even if Apple was to make available its payment process, it would not require developers to pay a fee retroactively.
In an unrelated legal dispute that involves dating sites within the Netherlands, where the government is requesting that Apple allow developers to use external payment systems, the company is requesting that developers pay the reimbursement of App Store fees.
Apple has the technical expertise to come up with a secure way to let its NFC capabilities work with other services.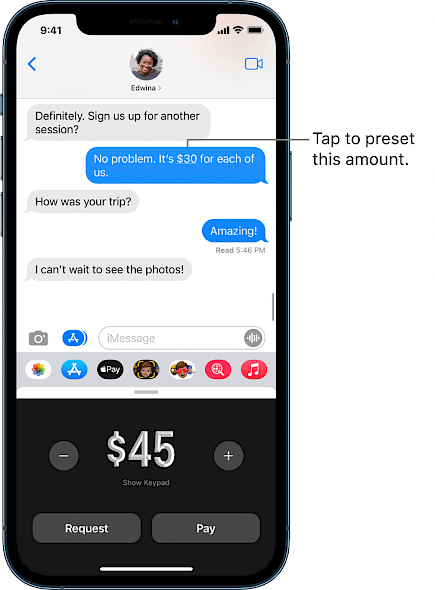 Apple has already planned to make this happen for retailers, who will be allowed to utilize the tap-to-pay function to accept specific smartphones and credit cards through applications from third-party companies.
This means that Apple will allow users to make payments through NFC. However, they will not be able to make payments with them. The company has also made available NFC for scanning physical objects as well as unlocking doors.
You might also like