If you are a long-term user of Apple devices you will most assuredly see that the AppStore of Apple is slightly different from Google Play Store or other Apps stores.
Firstly, the number of apps is comparatively low. This is done to prevent the distribution of scam apps in iOS, iPadOS, and macOS.

Secondly, there are only a few apps that you can get for free. Which happens cus Apple often levies heavy incentives over developers to showcase their apps on Apple's AppStore.
Often these small features make people ignore Apple and go for other producers thus, to break this age-long tradition Apple has finally taken the initiative to reduce Apps Stores fees in the year 2022.
But what is this change going to change? What are its long time benefits? Is the news legit?
Let's find out, together….
The News:
The federal judge decided last week that Apple isn't able to delay the deadline for updating the App Store policies, as previously stipulated by the judge in his ruling regarding the state of California's Epic Games v. Apple lawsuit.
While Apple was largely successful in that case after the judge declared that Apple did not act as an unregulated monopolist (as Epic Games had alleged), the court decided to side with Fortnite's maker on the issue of Apple's anti-steering rules concerning the restrictions on purchases made in apps.
The initial ruling said that Apple could no longer be permitted to restrict developers from using alternative payment methods other than Apple's payment system. However, Apple was able to put the ruling off until its appeals court case was settled, which could have delayed the App Store's changes by several years.
The judge considered Apple's demands to stay the injunction that was issued and would have set back the deadline to December 9, which would have forced Apple to allow hyperlinks to other payment options within applications.
The issue is whether Apple will be able to comply (in the manner that developers imagine) and, if so, in what way they will apply the decision. The last time this happened in South Korea, Apple was required to follow a similar procedure. However, it claimed that it had already been compiled because of the way it was written in the statute, which led to more discussions between it and the regulators.
However, Google complied with the South Korean law but said it is still required to pay third-party commissions, albeit at a lower amount. Although it's an important move to have any of these stores open in the first place, these developments show how the code used for directing modifications across the app store must be precise or the businesses will discover an inconsistency.
Meanwhile, Apple says it intends to apply to the Ninth Circuit for a stay because it believes that "no additional business changes should be required to take effect until all appeals, in this case, are resolved."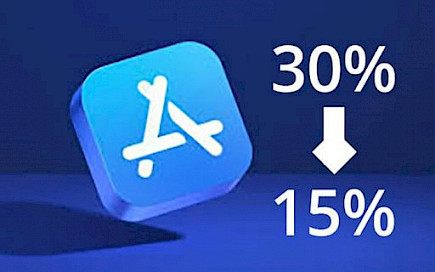 Epic Games Chief Executive Officer Tim Sweeney pointed out that the decision of the judge was good for developers, but not necessarily favorable to Epic itself, given that Apple plans to remove Fortnite from the App Store during the appeals process.
Why this step was taken?
Although Apple claims that it is responsible for the App Store in promoting the role of the App Store in creating job opportunities in its "app economy" and claims that it has paid more than $155 billion to developers, the App Store has also faced criticism from developers and regulators who believe it is operating as a monopoly.
They also claim that the 30% revenue cut Apple takes from the store is unreasonable. In October 2021, it was determined by the Netherlands Authority for Consumers and Markets (ACM) that the in-app commissions offered by the Apple App Store are infringing on competition and demanded that Apple modify its in-app payment policy.
Long-term Effects of this initiative?
This simple step taken by Apple will now benefit a wide array of people.
As for developers, more and more new developers will now be able to afford the royalty fees of Apple and thus, a stronger cult following of Apple will develop among low-tier developers.
As for users, they will get more options to choose from. Popular game titles will finally come into the AppStore and more people will now be able to afford paid apps as this step will also cause in-app purchases to deplete.
And as for Apple, they will get a new set of clients and dedicated developers who will keep the AppStore replenished, and with more in-app purchases the company will be able to make more money from AppStore.
Winding-up
The reduction of fees was a necessary step that Apple should have taken a long ago. But, better late than never.
According to reports, a new AppStore update will supposedly come in the early months of 2022 which will implement the new fees structure

You might also like