Apple is planning to launch Intel-powered Macs in the future, say reports.
Good to see old things fall again in the same place, Isn't it.
When Apple made the public announcement about starting the production of their own Chips to power up their device, Everyone thought that the days of Intel chips in Apple's ecosystem were limited. Even until the December of 2021 people believed that Apple's M1 and later chipsets will make Intel-powered chips obsolete. But, things have taken a huge turnaround as new rumors about Apple producing Intel-powered iMacs have surfaced.
More news and details about it will be covered in this article. So, follow the article to the end to find out more about the topic.
Here's everything you should know:
The News:
Despite the obvious popularity of its M1 Max and M1 Pro chips, however, the latest report suggests that Apple is still working on one more Intel-powered Mac in the pipeline, which is set to go live next year.
According to MacRumors, for the Intel-based Mac Pro, one can anticipate that the desktop will feature Intel's Xeon Scalable processor, which Intel claims to have "advanced performance, security, efficiency, and built-in AI acceleration to handle IoT workloads and more powerful AI."
Apple now sells three Macs with Intel processors: the 2020 27-inch iMac, the 2019 Mac Pro, and the 2018 Mac mini. All other Macs, except for these, use Apple's silicon.
Apple could continue to use Intel to power the Mac Pro. The reason Intel is not a good choice for the Mac Pro is the fact that Apple may not be certain regarding its in-house technology for desktop-level computing tasks.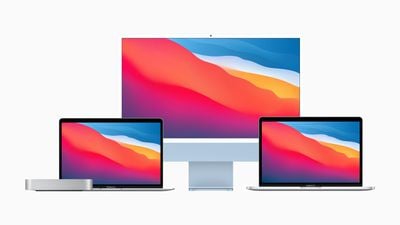 If you're not aware, Apple silicon chips run on a different architecture than Intel-based Macs. On Apple silicon Macs, Apple uses Rosetta 2 to effortlessly and seamlessly convert apps designed specifically for Intel computing devices to Apple silicon.
Apple is also believed to be planning to launch a brand new MacBook Air next year, which will be equipped with an M2 next-generation chip, which is a follow-up to the previous M1. It's not likely to perform as well as the M1 Pro and M1 Max, as it will target low-power devices.
The new MacBook Air versions will feature an appearance that's "quite similar" to the new MacBook Pros, but with slimmer bodies and off-white bezels. There's also the absence of a wedge. The MacBook Air will be available with color options identical to those of the 24-inch iMac.
You might also like