Good News for Apple Pay users, as Apple has finally introduced the Tap-to-Pay feature in iPhones.
And here's everything you need to know about it…
The News:
Apple has publicly revealed the launch of the newly announced Tap to Pay feature for the iPhone.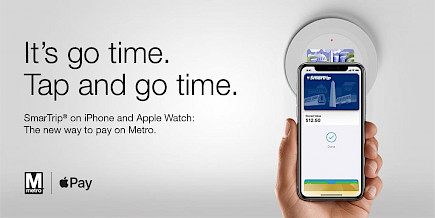 The feature, expected in the coming months, allows businesses to make use of iPhones to use iPhones for payment to "seamlessly and securely" accept Apple Pay payments with a simple tap.
It will also work for credit cards that are contactless and debit cards, as with other digital wallets.
Everything you need to know about Tap To Pay
The most fascinating aspect of this new service offered by Apple is the fact that Apple is partnering with third-party companies to make the service accessible to app developers as well as other payment services.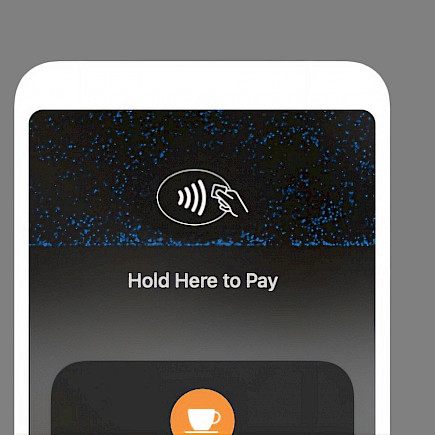 Apple states that Stripe is the initial payment service to allow Tap for Pay functionality on the iPhone in the spring of this year. And will do so by updating the Shopify Point of Sale application.
This means that it will not be the standard iOS function. Instead, Apple has opened the NFC chip on the iPhone to third-party payment services to develop applications that use Tap to Pay technology.
"Tap to Pay" on the iPhone will be available to apps and payment processors to incorporate into iOS apps and provide the option of paying businesses that use their services.
Stripe will be the first payment platform that offers the Tap to Pay feature on the iPhone to business customers, which will include Shopify's Point of Sale app. In the Shopify Point of Sale app in the spring Other payment apps and platforms will be added later in the year ", says Apple.
The feature is scheduled to go live "late this year" in the United States. When the platform becomes available, merchants can accept payments made using contactless technology through the iOS application on iPhone XS or later.
It works by the merchant directing customers to use his or her iPhone or Apple Watch to pay with Apple Pay, their contactless debit or credit card, or another wallet that is digitally located near the seller's iPhone.
The payment will then be made secure through NFC technology.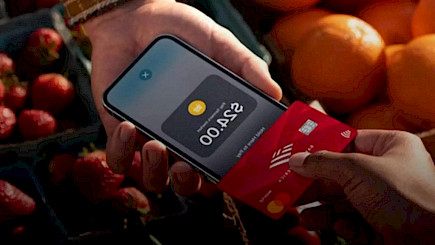 "As more & more customers will be tapping to pay with their credit cards and digital wallets, Tap to Pay on iPhone will provide the businesses with a private, secure and easy way to accept contactless payments.
And unlock new checkout experiences using the security, power, and convenience of their iPhone device". Spoke with Jennifer Bailey, Apple's vice president of Apple Wallet and Apple Pay.
"By collaborating with payment platforms, payment networks, and app developers, we're making it easier than before for businesses of all sizes—from solopreneurs to large retailers. To seamlessly accept contactless payments and continue to grow their business," Apple Pay Jennifer Bailey said.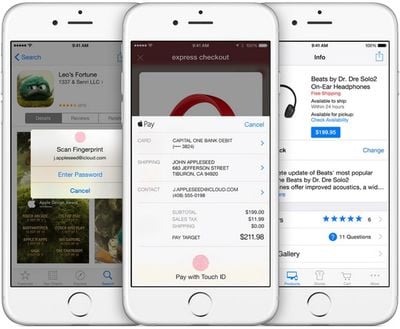 As of now, there's no word about expansion beyond the United States. However, Apple has assured," it will work closely with the app developers and leading payment platforms across the payments and commerce industry.
To offer the Tap to Pay feature on the iPhone to millions of merchants in the United States."
Stripe has created a landing page for the new feature, which allows companies to show their desire to use Tap to Pay for the iPhone in exchange for a Stripe Terminal.
Apple declares that Tap to Pay on the iPhone will be available in an "upcoming iOS software beta." It will be made available to payment providers that are participating, as well as their app developer partners, through the new SDKs.
What are the devices that are compatible with this feature?
It is crucial to remember that the Tap to Pay feature will be available to customers across the United States later this year.
However, it will only be accessible to users with an iPhone XS or a later device. This means that older models, such as the iPhone 6, iPhone 6s, iPhone 7, iPhone 7 Plus, iPhone 8, and iPhone 8 Plus, will not be able to use the feature.
Customers must keep their iPhone or Apple Watch close to the merchant's iPhone to make a payment, and the transaction will be secured using NFC technology.
There is no additional hardware required to process contactless transactions via the Tap to Pay iPhone.
Winding-up
And, that's all you need to know about the Tap-to-Pay feature of Apple Pay.
We would suggest all our readers upgrade their devices to the new iOS 15.3 or 15.3.1 to avail this new feature in their iPhone.
And as always, have a Good Day!

You might also like