Unsatisfied by your experience with the Apple News app on your Mac?
Although Apple News is a fit and useful application, it doesn't provide all the features you're looking for from an online newsreader.
Perhaps the app isn't your style. But, don't worry cus there are several worthwhile Apple
News substitutes that do exist for the Mac.
Here are some other news aggregators that you could explore alternatively: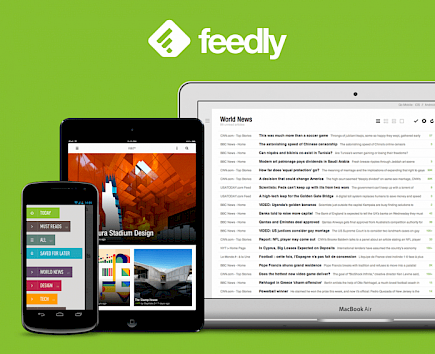 Feedly is among the most effective services for staying up-to-date with stories that interest you.
It allows you to create multiple customs feeds that you can use to fill with all your favorite channels, with the most popular news stories appearing at the top of the list.
With Feedly, you can discover what's trending, save articles for later reading, and manage your feeds so that you can easily find particular news items.
The paid versions of the service—Pro, Pro+, and Enterprise—offer additional sources, including an AI assistant, Google Newsfeeds, and additional premium options.
To upgrade, you must purchase an annual plan.
Download Feedly through the App Store, or use this service any time on the Feedly website. If you don't want an additional application clogging up your Mac, Feedly's web version is very effective.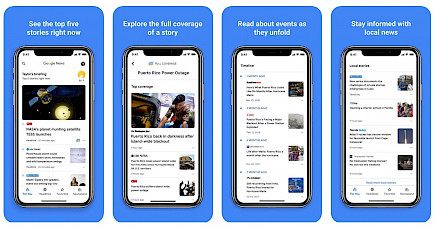 Although Google hasn't created an app for news on Mac, you can use the service on Google News.
It isn't the most impressive, but it's an efficient tool to consume the stories that are interesting to you.
Google News is simple, user-friendly, and has a majority of all the functions that you would expect to find in an application similar to this.
You can subscribe to specific news outlets or train the algorithm to suggest relevant articles and customize your Google Newsfeed.
If you're an avid Google user, Google already has a good idea of you, which is why the content suggested by Google is likely to be very relevant before you begin creating the AI.
How much of that is creepy is difficult to determine.
Google News is a simple-to-use solution. If you have already signed up, it doesn't require any further setup before you can begin consuming news.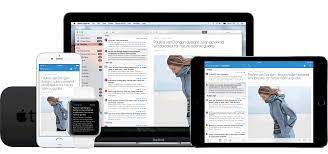 News Explorer is one of the more elegant applications available.
It allows you to connect to RSS as well as Twitter feeds to make access to news easy and shows information such as the number of unread articles and channels that have been subscribed to.
The interface is simple but efficient, and the built-in reader performs well in displaying news articles clearly and in a simple format.
The app can also sync your feeds to all your Apple devices, which can be useful when you are consuming news on multiple devices.
News Explorer does come at a cost, but the company provides an initial 14-day trial to test the application and determine whether the program is worth the cost.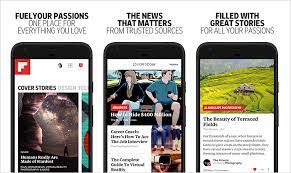 Flipboard doesn't have the option of a Mac application. However, the service, which is available via Flipboard's website, lets you read the information in a way that makes it interesting.
The web application allows you to follow channels and topics as you'd expect.
However, it also provides articles in a magazine-style format. The process of setting up your feed takes a short amount of time, and once you've got all the details figured out, the app offers an alternative way to read the news.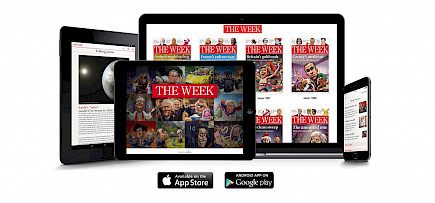 The Week is the IRL weekly publication that gathers and summarises the latest news from around the world, but the accompanying app can help attract your attention quickly.
If you're interested in lists, The Week's daily briefing tab lists "10 things you need to know today".
It is also content on the app without a subscription; however, to get the full digital issues, you'll need to sign up (50 issues digitally-only priced at $89).
The most enjoyable experience of the week is when you're on your desktop. However, when you're constantly using your phone, this should work perfectly.
Select the news aggregator that is suitable for you.
In the event that Apple News doesn't meet your requirements, one of the options on this list might offer the solution you've been looking for.
Feedly is a great tool for customizing feeds, and Google News provides a simple-to-use service.
News Explorer is your premium alternative, while Flipboard is perfect for people who want something different.
Although we've provided a few of the top Apple News alternatives, other alternatives are available.
If none of the suggestions meet your needs for reading news, look for another source. A worthwhile solution could be a better option.
Winding-up
And those were our top 5 alternatives for Apple News.
Most of the above-mentioned names can be obtained from the App Store while others are available as extensions on Safari.
You can install any one of them and enjoy seamless news streaming at your fingertips.

You might also like