According to a recent post of Apple NewsRoom, Apple is planning to expand the coverage of Apple News into 2 new cities of the US with immediate effect.
So, how will this affect users and what added features will this expansion bring to Apple News +?
Let's find out...
The News: What's going on with Apple News lately
Apple News subscribers can now receive local content in three more U.S. cities, bringing the total number of cities and metro regions covered by the service to 11.
Apple expands Apple News local news coverage to three additional cities in the US: Charlotte, Miami, and Washington, D.C. https://t.co/yidSDvBCxN by @TomSykes pic.twitter.com/eobPvrQH7N

— theapplepost.com (@theapplepost) October 26, 2021
The inclusion of Charlotte, Miami, and Washington, D.C., announced by Apple in a press release on Tuesday, marks continuous attempts to expand Apple News, the tech behemoth's venture into news aggregation, which incorporates the Apple News+ subscription service.
What will be the source and authenticity of Apple's local news?
Similar to the other Apple News sections, local information is selected by a group of editors to provide news stories about topics crucial for local communities.
Axios Charlotte, Washingtonian, The Charlotte Observer, The Miami Herald, Eater Miami, DCist, and The Washington Post are among other publications covering the new cities.
The Apple News editors have been curating a "Read Local" collection every Thursday. Thus, providing readers with an assortment and convenience of weekly local articles that appear in iPhone users' Today feed.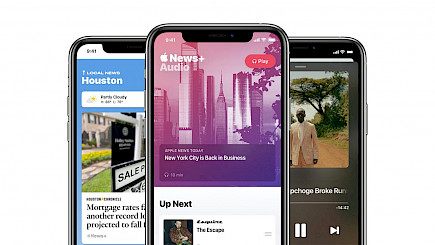 Lauren Kern, editor-in-chief of Apple News, stated that at Apple News, they know the importance of local news from trusted sources for the communities as well as for the national audience.
Local news began rolling out on July 20, 2020. Covering areas like the Bay Area, Houston, Los Angeles, New York as well as San Francisco, and later added news from Sacramento, San Antonio, and San Diego.
The year before also saw the introduction in the form of Apple News with audio, which provides highly-produced readings of selected features as well as every day's "Apple News Today" briefing hosted by Shumita Basu and Duarte Geraldino.
Apple said it would continue to expand local news in the coming months, although it did not specify which cities would be included.
A Walkthrough of Apple News app
The Today tab displays your news feed. Here, you'll be able to view all the news articles that are categorized according to the topics you are interested in.
Sections such as For You contain specially targeted information based on what you enjoy. Editors select Top Stories to offer an overview of what's happening today. Topics and channels appear in separate sections, each containing all relevant articles on the topic, even though they do not agree.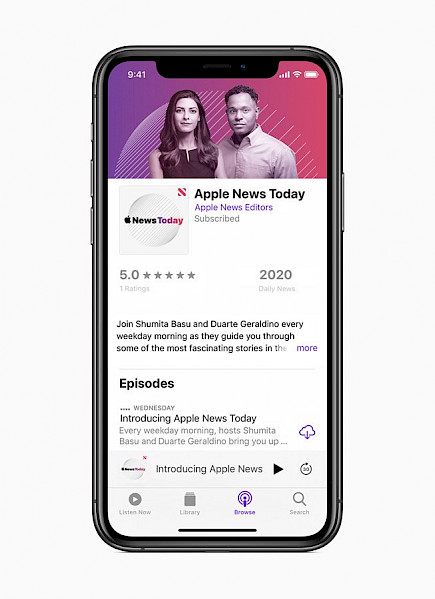 News+ is its tab, which contains all the content of subscription services. From this tab, you can select to follow specific newspapers or magazines and browse their contents.
Magazines and premium articles are displayed in a well-optimized format, with plenty of multimedia throughout. Other magazines that don't adhere to the format of news apps will appear as full-page scans of magazines. Apple News+ is a premium service that is priced at $9.99 each month for an annual subscription for a family.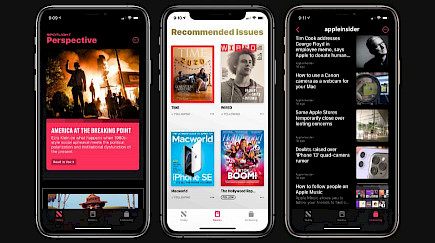 The Following tab displays the channels and subjects you follow and the stories you have saved as well as your history. From this tab, you can choose the content that appears in your Today view or look at the page of a particular channel that only shows its content. Saved Stories serve as storage for your favorite articles. However, it does not allow you to save articles to read later.
Winding-up
This small-scale expansion of Apple News will no doubt help Apple to retain a stronghold among the segments of news apps.
According to some trusted sources, this expansion is just a small step towards something big that the firm is planning. But, what is the master plan? Well, we will have to wait and see what new stories unfold.
Until then, stay tuned, and do not forget to share your views in the comment section. Most importantly subscribe to Apple News + to get your daily dose of global and local events at your fingertips.
You might also like