With continuous stress from European Union and fans, Apple might finally bid goodbye to Lightning Ports with iPhone 14.
But, what will take its place?
Well, why don't we find out together…
The News:
In a series of tweets, Kuo stated that Apple was planning to change in 2023. Kuo based this claim on an unidentified "survey" (presumably of component manufacturers from whom Kuo appears to get lots of his information for his predictions of the future of Apple devices).
Kuo claimed that using the USB-C standard "could improve iPhone transfer and charging speed in hardware designs, but the final spec details still depend on iOS support."
Kuo's prediction has precedent. It's not a new thing—the reports and speculation regarding Apple adopting USB-C for its iPhone have been swirling for many years.
The overall smartphone market has embraced the reversible USBC standard, and Apple has gotten on board by including USB-C ports in its latest iPads and USB-C compatible Thunderbolt ports on a variety of Macs.
The pressure to change has been pushed by policymakers as well, with the EU currently mulling a proposal that would require USB-C ports for smartphones and other electronic devices (to reduce the amount of waste generated by charging cables along with data cables).
Yet, Apple has always seemed especially reticent about the idea. There has been speculation that Apple would prefer to make its iPhones port-less and rely on wireless charging and transfer of data rather than contaminate its devices with USB-C ports. Kuo himself had predicted the year before that Apple wasn't thinking about USB-C ports.
In March 2021, Kuo declared that Apple would keep Lightning ports on its iPhones for at least the "foreseeable future" – primarily to keep the company's profitable Made for iPhone (MFi) program running, but also to improve waterproofing.
Maybe, however, lightning has just slowed down. It's been reported that MacRumors pointed out in a recent post in which Apple launched it in September 2012, that the company's CEO, Phil Schiller, referred to the standard as "a modern connector for the next decade." The time has come: it's May 2022, and the decade is about to end.
What exactly is a Lightning Connector?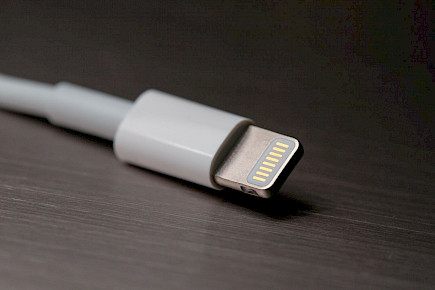 The Lightning connector was first introduced in 2012 following the launch of the iPhone 5 and, shortly after, the iPad 4. It's still the preferred method to charge the devices and connect them to other devices, such as laptops. Certain devices, including the new 2018 iPad Pro, might use USB-C instead of Lightning as the standard connector.
The cable itself is tiny, with an extremely small Lightning adapter located on one end and the regular USB-A connector on the other. Its Lightning connector is 80% smaller than the connector that it replaces and is completely reverse-able, meaning that it doesn't matter which direction the connector is pointing when you plug it in the Lightning port.
What is the lightning connector capable of?
The cable is used primarily to recharge the devices. It is used to charge the device. The iPhone and iPad both come with a Lightning cable, as well as a charging device that connects both the USB port to the cable and the power outlet.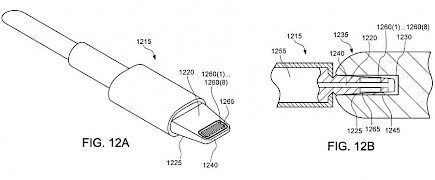 The cable is also able to charge the gadget by connecting it to the USB port on a computer. However, the quality of charge that you receive from your desktop or laptop computer can differ. The USB port on an older computer may not be able to charge the iPhone and iPad.
The Lightning connector does more than simply send power. It can also transmit and receive digital data, which means you can utilize it to upload images or videos to your laptop or download movies and music. This is how the iPhone, iPad, and iPod Touch interact with iTunes to transfer the files between your iOS gadget and PC.

The Lightning connector also allows for the transmission of audio. Beginning with the iPhone 7, Apple ditched the headphone connector from its smartphone line-up.
What is USB-C?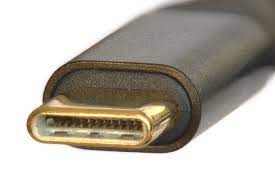 The most basic stage of USB-C is the particular type that comes with the USB plug. There are also some specifications for the cables and wiring. Simply referring to USB-C as a type of cable only provides an impression of what the cable is like. It doesn't provide any information about the configurations it uses based on what it differentiates from different kinds.
Nearly all peripherals connected to your computer via USB-A connectors (also called "USB") are rectangular connectors. On the other side of the cable, you will find connectors with different designs, like Micro USB, which is used in the majority of modern devices.
Winding-up
On paper, Type-C is way more powerful and capable that Lightning. But, how will Apple use it?
Although, we'll have to wait and see it through.
But, until then. Stay tuned, keep following us, and as always, have a Good Day!
You might also like