There is one thing we have to accept today, and that's RUMORS!
While a few are completely out of the box like the world should have ended in 2012 or we predicted (in 2005) flying cars will be seen by 2020.
But that's not the case when it comes to predicting something that's gonna happen in a few days, weeks, months, or in a year or two. Such short-term predictions (based on insider news of course!) are either accurate or somewhat close to being accurate.
But enough fun for today and let's jump straight into today's topic.
As per reports, Apple is likely to bring in a 15-inch MacBook Air in 2023. If these reports are to be believed (which is very much the case right now), this will make Apple's cheapest MacBook BIGGER and more productive! Let's jump straight into this to find out more about the report.
The News: Updated 13-inch model this year and bigger model in 2023?
According to current Apple MacBook Air rumors, an updated 13-inch model will be released this year, with a bigger model following in 2023.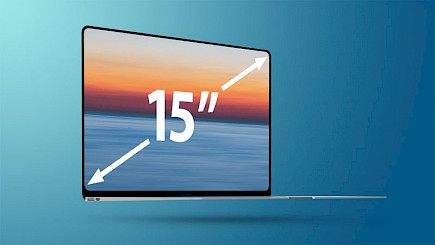 According to sources, the 15-inch MacBook Air will launch next year with the biggest screen ever seen on a MacBook Air series notebook, according to the latest Display Supply Chain Consultants (DSCC) quarterly report.
According to the source, a new bigger basic model iPad will be released next year, replacing the present 10.2-inch model.
According to leaked papers, Apple has been toying with the notion of a 15-inch MacBook Air since 2008. Although Apple chose the more compact 13-inch MacBook Air, a 15-inch model would be a welcome addition, slotting in between the 14-inch and 16-inch MacBook Pros in terms of screen size.
Experts: Ross Young and Mark Gurman Confirm it?
The whole research is only available to display industry subscribers, but display expert Ross Young gave some insight into what to expect.
Apple is working on a 15-inch MacBook Air, which will be released alongside a "slightly bigger" 13-inch MacBook Air.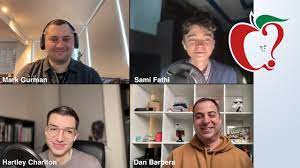 Young claims that the bigger 15-inch MacBook Air will be released in 2023, but no precise date has been set. This isn't the first time we've heard about a 15-inch MacBook Air; last year, Bloomberg's Mark Gurman said that Apple was working on a bigger MacBook Air with a 15-inch display.
Gurman claimed at the time that Apple had "considered" making a bigger version of the MacBook Air but opted against it "for the next generation." Although Gurman did not say if Apple had scrapped the concept entirely, it appears that the bigger MacBook Air project has not been shelved.
Internal Apple Emails, Came Out During Epic Games Lawsuit
Yes, that's right, sometimes we get to know about some SECRET works of a company during lawsuits. A similar incident happened with Facebook several times, but let's just stick to Apple MacBook Air for now.
Internal Apple letters made public during the Epic Games v. Apple lawsuit also show that Apple contemplated a bigger 15-inch MacBook Air as early as 2008, but chose the smaller 13-inch model instead.
This year, Apple is slated to release a revised MacBook Air that has new color options and does away with the tapered form, but it will retain the same 13-inch screen size.
It would be surprising if Apple introduced a complete redesign in 2022, followed by a bigger revamped version of the MacBook Air in 2023, but it is possible. DSCC claims that Apple is working on a basic model iPad that will be "significantly bigger" than the present 10.2-inch device, in addition to a larger MacBook Air.
Are we Going to see Improved M1 in Apple's cheapest MacBook Air 2023?
The two primary upgrades we're likely to see would be power and design. We may get to see a MacBook Pro-inspired design with flat edges, new colors, as well as a notch display that is already being used in MacBook Pro.
As per reports, it's unlikely that Apple will make major changes to the existing M1 chip. But experts are still counting on some improvements and changes being expected in the current M1 chip to be used in MacBook Air 2023.
By now, there is one thing we all have understood clearly! Apple is very fond of their M1 chip, you can see it in most of their products like iPads range and Mac.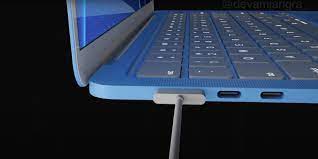 They're expected to continue the trend by adding 5G connectivity. Something we have already seen on the march 8 Peak Performance event where Mac Studio and iPad Air Gen 5 have already got it.
Wrapping Up
Apple is undoubtedly working aggressively (more than ever) in expanding its products and services around the globe.
Who knows if its plan is to win over Microsoft's Windows in the next 10 years. What we know is that we're getting benefitted every year and Apple has become more productivity centric than ever.
This was all for today's topic but don't forget to bookmark us to get more concrete updates on MacBook Air 2023. If you have questions or feedback, we're open to it, please use the comment section below for the discussion. Good Day!

You might also like