Apple may have plans to introduce a rollable iPhone. Will the idea of the rollable iPhone hit reality?
Let's discuss...
The news:
The noted Apple analyst Ming-Chi Kuo has recently claimed that the possibility of a foldable iPhone will not be available until 2024. Apple is a little far behind in the fold race, as Samsung, Huawei, Motorola have all launched products in this category, and others are working on the subject as well.
A report from Phonearena indicates that Apple could have been working on an iPhone with a foldable screen with an alternative name: a rollable screen. Rollable phones are smartphones that have folding OLED screens that rotate around the edges. We've seen several ideas, with the top one being from Chinese phone maker Oppo.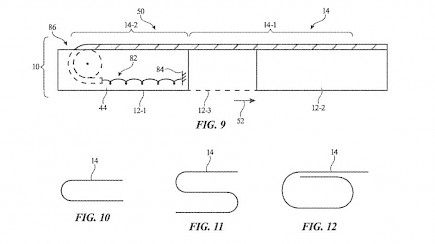 Expandable displays could be the next step for smartphone makers as companies such as Samsung as well as Xiaomi have been granted patents for phones with pull-out or rollable displays. In the year 2019, Samsung received a patent on the phone that has a motorized "rolling mechanism" to expand the display size from smartphone up to tablet-sized.
According to the reports of PhoneArena, the Apple patent application features an image of a rollable iPhone. Within the handset, the display can be bent around a rolling device within a device. Apple states in its patent application that a portion of a flexible screen could be kept in an internal part of the housing if the device is in an unexpanded state. In the unexpanded state, the display could include one or more bends and could double back itself several times.
All about the rollable iPhone
There is also a report that Apple submitted a brand new patent application in June. It is an extension of a patent that was awarded to Apple entitled Electronic Devices Having Sliding Expandable Displays. Expandable displays that slide are one different way of describing the rollable phone. The screen can roll towards the left or the right depending on the situation.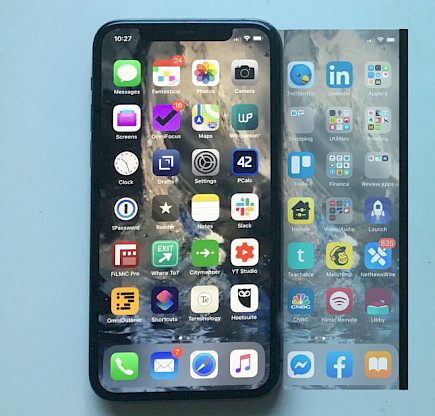 This means that the screen is swaying as it expands in size. The reason that Apple submitted a continuation request could suggest that Apple is keen on this particular design style to be used in future devices. The general language utilized in the patent could apply to folding phone designs that are similar to those offered by Android suppliers.
The Apple drawings concentrate on a design with a rollable screen. If "folded," a part of the rollable screen will rest within the phone. If "unfolded," the screen will slide out, rotating around an axis, atop some of the frames of the phone. Apple plans to make the rollable phone better than a foldable phone.
Foldable vs Rollable
One benefit that a rollable iPhone could have over a foldable one is that it will not be creased in the middle, where the hinge is. However, Apple will still need to make sure that the metal structure supporting the display is strong enough to avoid damage.
Displays that fold already can use more durable glass that is bendable. It's uncertain if we'll have glass that can roll to shield rollable displays. However, Apple might already have access to the type of glass replacement that could be used in rolls and foldable iPhone designs.
However, there's no certainty that Apple is developing a rollable iPhone shortly.
Although, the patent also proves that Apple is experimenting with phones that have larger screens. What would happen if Apple creates a rollable iPhone that you could fold into an iPad miniature-sized device? PhoneArena also stated that Apple recently applied for patents relating to a foldable battery that would be used with its foldable phones.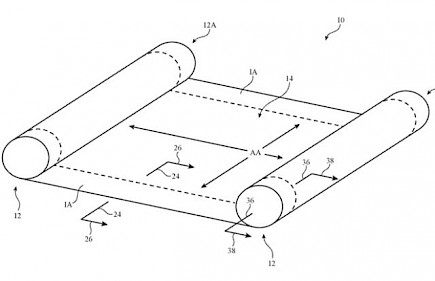 The battery will be placed on the hinge of the screen that folds. Apple prefers to use a single foldable battery instead of having two separate batteries for the foldable iPhone as it will be equipped to fit more capacity batteries into the device. Furthermore, using the foldable battery gives "mechanical flexibility" to the Apple device.
Winding-up
Apple is not the only company to adopt rollable screens, which are predicted to become the major development in future smartphone design aspects following foldable screens.
In 2019, Samsung was granted a patent for a smartphone with a motorized rolling mechanism, as well as another patent application that allows users to increase the size of their phone's display by up to 50%. And it's mostly possible that Apple themselves will implement the same idea for/ if they bring out a Rollable iPhone in the near future.

You might also like