If you are an iPad user, we are sure you have craved a keyboard that would allow you to use your device like a laptop?
If you did, then the Apple Magic keyboard is here to give you a laptop-like experience even while using your iPad.
What is an Apple Magic Keyboard?
Apple Magic Keyboard for iPad is identical to the desktop version, except for the few features it has that entice apple users. It includes a trackpad; its keys are illuminated and also use a 1 mm key travel scissor mechanism. Unlike the big desktop keyboard, the Apple Magic keyboard is really portable, and it connects with your iPad magnetically.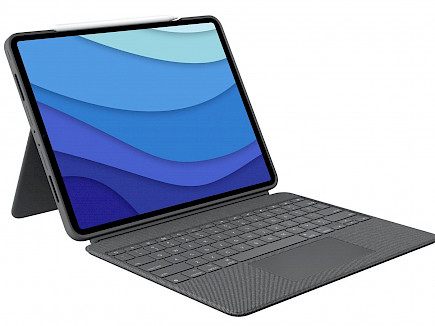 You can use your iPad Pro as a classic laptop with the Magic Keyboard. It accomplishes precisely what it was created to do, and it does it admirably. The touchpad on the Magic Keyboard is superior to that on the Surface since it allows you to click anywhere on the trackpad rather than just in the middle or at the bottom. On iPadOS, it's likewise smooth and accurate, with no latency.
But for any reason, if you are not able to buy the Apple Magic keyboard( the obvious reason is the high price), then here are some keyboards alternatives that you need to check out.

The working experience on the Keychron K3 is superb, with manual or optical switches available. It's tactile, sensitive, and precise. You also have the option to adjust the keystrokes with a variety of switch types that vary in pressure, sound, and feel, and you can even connect to your computer through a wire in addition to the solid Bluetooth 5.1 connection.
The 75 percent layout size Keychron K3 is surprisingly tiny and light. It weighs 396 grams and measures 22mm thick, making it simple to bring around in a backpack with your iPad.
Since it's built to function with Apple software, all of the necessary keys (such as Command) are pre-programmed, and all of the keyboard shortcuts work flawlessly. As a result, there is no need for any additional software or apps; all you have to do is set up the Bluetooth connection.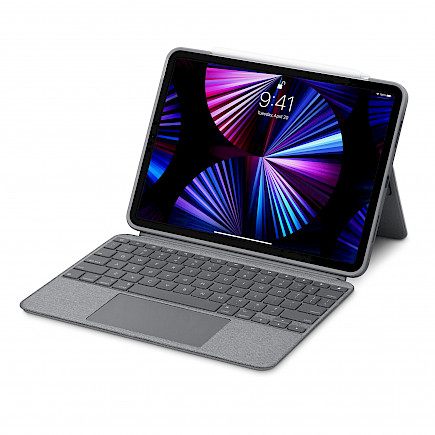 If you want a useful, safe iPad keyboard case, the Logitech Combo Touch is a great choice. The strong and sturdy structure includes a hefty rubber bumper and a thick layer of cushioning. With this case fitted, it's difficult to fathom damaging your iPad.
The Combo Touch lacks the clean look of Apple's Magic Keyboard, but it compensates with other advantages. Keys have a decent travel distance and a large arrangement that makes the most of the available area. In addition, the touchpad is bigger and more sensitive than you may think.
You may use a kickstand to hold up the iPad when you wish to use the keyboard on a desk or on your lap. While not as convenient as using a laptop on the lap, it's close. The kickstand is sturdy, so you won't have to worry about the tablet falling to the floor.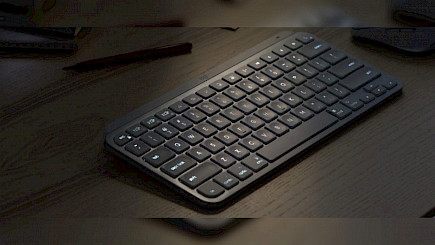 The Logitech MX Keys for Mac are excellent; however, they are a little costly. Satechi's Bluetooth Wireless Keyboard is a less expensive choice that provides a similar level of performance. In addition, it's comfortable to type on and attractive to look at, with many color schemes that appear to have come directly from Apple's laboratories.
Although there is no comparable to Logitech's Flow software, you may connect up to three devices to it at once. The battery life is a tad shorter, but you won't find a Magic Keyboard replacement that looks and functions as good for the price. Nevertheless, it's a fantastic option.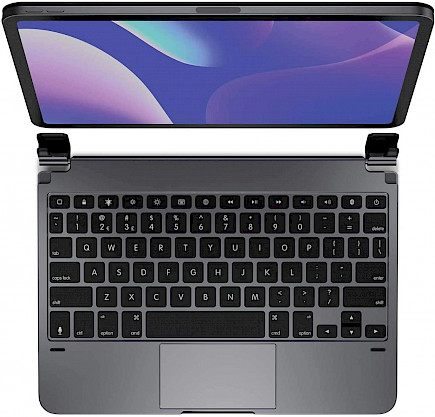 The Brydge Pro+keyboard attachment is for you if you want to use your iPad more like a laptop, but at the same time, you don't want to invest a lot of money. It's made much more evident by Brydge's usage of a considerably bigger touchpad than the one included with the Magic Keyboard. In addition, the keys are illuminated with three tiers of brightness, and the Brydge Connect app connects everything to iPadOS.
The Brydge Pro+'s battery pack can last for three months before needing to be recharged, and the tablet's screen can be rotated up to 180 degrees, allowing it to be placed flat. The aluminum keyboard is space grey, and it comes with a metal cover that clips onto the rear of your tablet.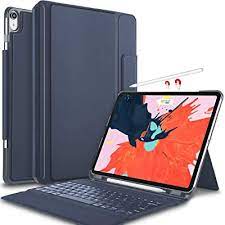 For an extraordinarily low price, the IVSO iPad keyboard offers a variety of capabilities and changeable viewing angles. Unlike the standard iPad keyboard, this keyboard case features a foldout wrist rest, an adjustable kickstand, and a tight Apple Pencil holder. It also has a line of iOS shortcut keys and enables Pencil charging.
Wrapping Up
And those were our top 5 alternatives for Apple's Magic Keyboard that you can buy right now.
Hope you liked the article. We will be back soon with other fun hacks and tutorials, until then. Stay Tuned, Good Day!
You might also like