Technology comes, it changes the way we think and work, and then it becomes outdated. Then version 2.0 or something comes out, repeating the cycle of making things or user experience better in some ways and becomes obsolete.
But Apple doesn't believe in the 2.0 trend, we guess.
After coming up with a "Smart Keyboard," they would have come up with something called Smart Keyboard 2.0. But that's not Apple's style, and they came up with something called "Magic Keyboard," but it has nothing to do with Parry Potter!
But assuming that you're already familiar with the basics of Magic Keyboard, we're not gonna dig deeper into the basics. We will instead jump to a few specific pieces of information today. And in the comment section, please let us know if you knew these things about Apple Magic Keyboard.
The News: Still Excellent, but needs a Revision?
What's Excellent?
Keys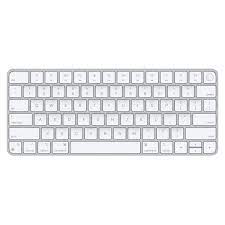 Well, the keys are one great factor about the Magic Keyboard. We haven't yet found anyone who gave negative reviews about it. While the 11-inch version of Magic Keyboard may sometimes provide a feeling of being compressed, we're sure the 12-inch is highly unlikely to fail anyone's expectations.
Additionally, the backlit function helps you in typing during night times or in low light. But we would love to see a manual control of the light, something that's already being made available by all major keyboard brands.
FUN FACT: This article is being written by Apple Magic Kyoboard itself!
USB-C Port and, of course, Portability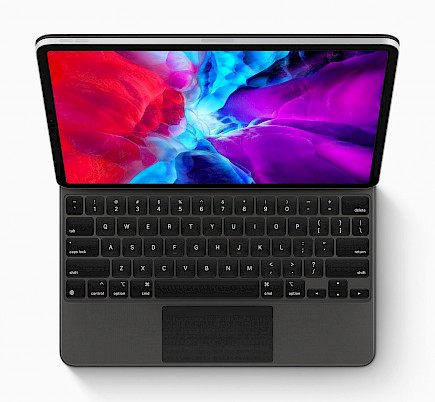 While Apple MacBooks are widely known for removing the ports and making their customers suffer, they did something different here. Where no one would have expected this, they have provided a fully functional USB Type-C port at the left of the Magic Keyboard!
Of course, it's portable! What else can one expect from a 12-inch keyboard anyways? The Magic Keyboard shrinks down smaller than most other keyboard cases and wraps around the iPad firmly. However, the iPad sides are unprotected, and the magnets can detach when inside a bag or if the iPad is dropped, causing the entire cover to fall apart.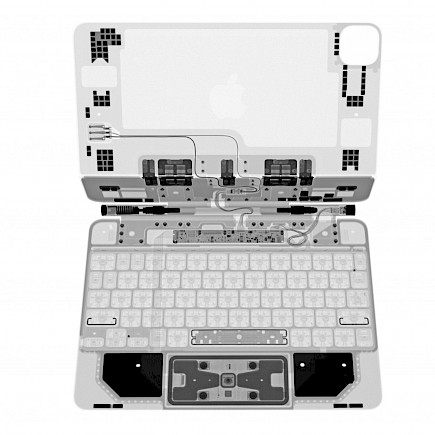 If you already knew these things about Magic Keyboard, please let us know in the comment section below. Or if you believe we missed something from the "what's excellent" section, feedback through comments would be highly appreciated.
What Needs Revision?
Function Keys Missing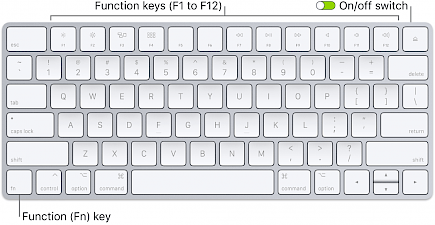 Extra rows of dedicated function keys, including volume control and play/pause buttons, are available on some iPad keyboard covers. These are my favorites, and Apple inexplicably kept them off the Magic Keyboard. Of course, Apple's iOS includes a plethora of keyboard shortcuts, but dedicated function keys would be a welcome addition.
No foldability/Flexibility
Because of its unusual design, the Magic Keyboard can't fold all the way back with the keyboard parked behind the screen. So you may either use it as a laptop or fold it in half. iPads can also be used as sketchpads and readers, but with the Magic, Keyboard turned on, you won't be able to do so simply. Unfortunately, that entails removing the cover (which is held on by magnets), leaving you with a bare iPad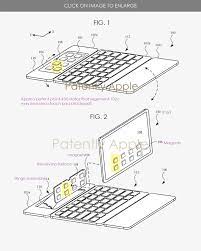 .
Isn't Apple smart enough to figure this out? Although the earlier Smart Keyboard cover wasn't as useful for work, it was more versatile as a folio case. It does not, however, operate with Magic Keyboard-compatible iPads (Air, Pro).
And the "Price" of course
Yes, we understand Apple products aren't for everyone, and the company itself doesn't take an interest in targeting the majority of customers. But come on, we're not pinpointing the "price worth," but there is still something called price justification. And we're not the only ones saying this. It's supported by endless posts and threads on Reditt, QUORA, and other similar platforms.
This is a lot of money for a keyboard cover at $300 (or $350 for the 12.9-inch version), especially considering the entry-level iPad costs nearly the same. It costs half as much as the iPad Air! It would be fantastic if a new model bridged the gap and became at least somewhat more inexpensive because having an excellent keyboard on the road is becoming increasingly important with iPadOS.
These are the three major points that need to be revised in upcoming versions. But if you have also used it and would like to add more, the comment section is just a scroll-down away! And if you haven't had a chance to use this device, did you know these things about Apple Magic Keyboard before?
In case you wondering, what's unique about Magic Keyboard. Well, Apple claims that the scissor mechanism provides 1mm of travel for the quietest and most responsive typing experience ever on an iPad. In addition, due to the 1mm of travel, the keys on the Magic Keyboard are more pleasurable to press than those on the Smart Keyboard Folio, which does not feature a trackpad.
Here is a sharp difference between previous versions and Magic Keyboard. The Magic Keyboard features a trackpad, but the Smart Folio Keyboard and Smart Keyboard do not. That's a big plus for the Magic Keyboard because, with a Smart Keyboard, you'd have to utilize an external mouse or trackpad to obtain the same effect. Instead, you may utilize movements on the trackpad now.
Wrapping Up
In case you are wondering, where's the basic stuff about Magic Keyboard, and why do we jump straight to specific points.
Well, you won't need to leave our website as we already covered the Magic Keyboard basics in a dedicated article earlier. And in the above article, we covered a few things that are generally not known by the users who haven't used the device much or at all.
Don't forget to bookmark us to keep receiving exciting Apple device updates and offers! We will catch you in the following article. Good Day!

You might also like