So, you are a fan of TV Shows and Web Series. Do you have subscriptions to all the OTT platforms like Amazon Prime, Netflix? But you know what, there is a big giant in the tech industry who has decided to step in? That tech giant is none other than "Apple". So, how could a giant like Apple be away from this growing profitable industry? Right?
On November 29, Apple released its streaming service called Apple TV+, where you can find Apple Originals TV shows and Web Series. It started with a small collection of Web Series and films for 4.99$ per month subscription fee. It still is the same, but the number of web series and films has increased exponentially.
Apple TV+ received highly positive feedback from the audience. Due to the increased demand of audiences and the ever-increasing number of shows that viewers need to watch, Apple has decided to take some series steps in the entertainment industry.
And if we talk about a recent news on the parallel lines, Apple is planning to lease out Hollywood hub to shoot new shows and films.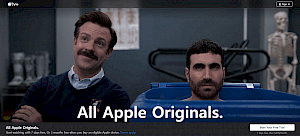 What Exactly Apple is Planning?
The growth of Apple's streaming business demonstrates that the company is poised to compete with Amazon and Netflix in the digital streaming market. With such a strong focus on music and podcasts, many speculated that Apple's entrance into Hollywood would not be as serious as it appears to be. Besides showing original TV shows and web series, the streaming service has partnered with other streaming platforms like Hulu to provide their shows collection to the viewers of Apple TV+ subscribers.
Also, Apple is trying to partner with TV channels to provide their shows in this service. Channels like HBO have accepted the partnership and have come on board with Apple. There may be a shift in streaming location as the need for more venues to generate content for viewers.
In a recent interview, Apple revealed that it wants to borrow out a large production campus in LA. Apple is looking at different possible locations, and the new space could be as big as half a million square feet, even surpassing this figure. But this is a very difficult move on the part of Apple because most areas are booked in advance in busy places like LA; the lease agreement is generally long term extending to many years.
Also, Apple's interest in the entertainment industry is growing more than just acquiring real estate. The company is producing movies like Killers of Flower moon with leading actor and our favourite Leonardo Di Caprio. The movie's bidding started at $200 million. Also, the Oscars buzz around it gave it a good boost. Initially, Paramount was to produce this film, but Apple acquired the movie rights due to the steep price.
Here's the official first look at #KillersOfTheFlowerMoon pic.twitter.com/7vSzixBRG5

— Apple TV (@AppleTV) May 10, 2021
What About Netflix and Amazon?
If we take the example of Amazon, it has acquired the 14 acres of Culver Studios. Also, Netflix has many soundstages in that area but also has developed many of its own in Albuquerque, N.M.
As consolidations like the WarnerMedia-Discovery Inc. tie-up convert the market into a top-heavy battle, investors have come to feel that even a Goliath-like Apple will need to double down on entertainment if it wants to compete for customers. Apple officials seem to agree, unveiling a new Leonardo DiCaprio film, record-breaking acquisitions, and a slew of other initiatives in the last year that herald a new chapter for the company's Hollywood ambitions.
Also, earlier this year, Apple wrote another check that left everyone awestruck. The company acquired the rights to release a popular title for $25 million. This deal struck a record at Sundance Film Festival. And also, a few days ago, Apple signed a deal with the leading director Adam McKay. Apple is also planning to expand its office space to house more than 3000 employees in Culver City Space by 2026. This project is a part of the $430 billion commitment that Apple has promised to make in the US.
As big a giant Apple may be in the tech sphere. In the entertainment industry, it's still a newcomer, and it is also constantly fighting virtual battles with other streaming services to gain more subscribers. But if we take a look at the new plans that Apple has come up with. It can be undeniably said that if Apple succeeds in all of these plans, that too systematically, Apple may gain a huge part of the streaming audience.
And it may become a giant in the entertainment industry as well. Looking at all these plans, soon Apple may set foot in Hollywood( you may never know), but these are just speculations. Let's see what time holds for the tech giant Apple in the entertainment industry.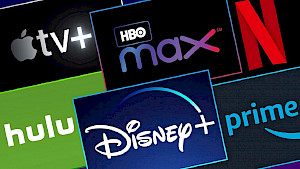 Wrapping Up
According to one source, one of the reasons Apple has been investigating places for months is because much of the city's available land has been filled up. With hundreds of millions of global users, soundstages across Los Angeles are booked months in advance by services requiring a continual churn of programming, pushing businesses to buy the space outright or sign multi-year leases.
Another source familiar with the company's intentions warned that a final square-footage objective has yet to be set and may be less than half a million square feet.
Other digital companies have a physical presence in Los Angeles in different ways. For example, Amazon has taken up the majority of the Culver Studios, a 14-acre complex where films including "Gone with the Wind" and "Citizen Kane" were shot. Likewise, Netflix uses local soundstages and has also built, acquired, and developed its own in Albuquerque, New Mexico.
At last, Apple's recent plan to pay $8.4 billion for MGM Holdings Inc., including Amazon debt, has caused some Wall Street analysts to suggest that if it wants to stand apart, it would need to improve its library of products. I am glad you read all about it till the end, but it is not the end, you can read other articles as well about your favourite "Apple Product: iPhone, iPad, Mac etc" or only about "Apple."
You might also like