Once in a while, we have all seen James Bond movies right? The iconic 007 with his iconic Aston Martin, an array of cool gadgets, charming personality, and a license to Kill!
But, have you ever wondered how it would feel if you can get any of those technologies in the palm of your hands? How great would that be? Well then, get ready to be surprised by what we have for you today.
Did you know that there is an Apple feature that helps users to listen even through walls?
Yes, You read it right.
There is a feature called "Live Listen" which actually helps you to listen through the walls.
Here's more about it…
The Big Reveal
Thanks to smartphones, especially iPhones, hearing through walls is no longer rocket science. A new feature in Apple phones has amused and surprised netizens in equal measures. The iPhone feature that caught everyone's attention is "live listen".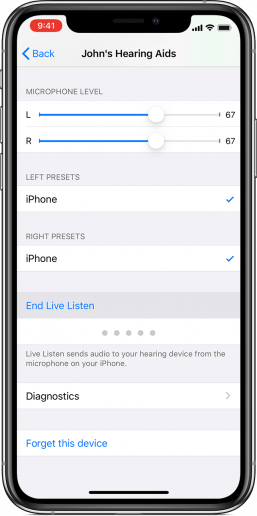 This feature can make your iPhone a spy device by allowing you to hear conversations through walls. This distinctive feature was discovered by Dalilamouhib of TikTok. He posted a video about the discovery. She said that one could hear everything.
According to TikTok, a user said that she could forget her iPhone in a room with people talking and still hear the conversations. According to her, AirPods can hear the speaker's voice clearly and loudly in noisy areas. Bluetooth connectivity is a prerequisite for the feature's effectiveness.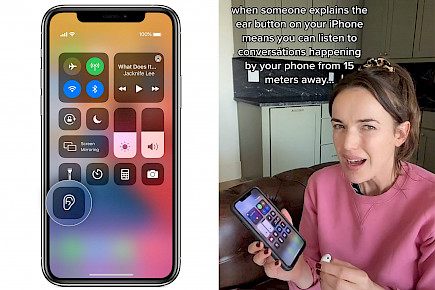 When the feature is active, an orange microphone icon appears in the upper left corner of your screen. This feature allows you to turn your iPhone, iPod, or iPad into a microphone that can be used to transmit conversations via AirPods. This feature is also available for AirPods Pro and Max, Powerbeats Pro, and Beats Fit Pro. Apple is a leader in the design of smartphones that are intuitive and secure.
Apple iPhones can be used to listen to conversations secretly while you are in another room using the Live Listen feature.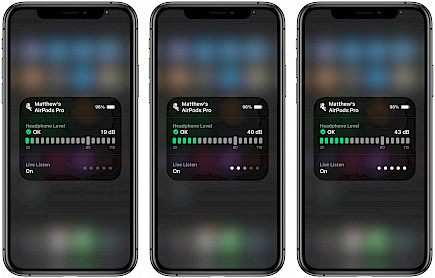 According to Apple, this unique feature was created to allow users to hear conversations in noisy areas or hear other people speaking across the room.
Users can use Live Listen to turn their iPhone, iPad, or iPod into a microphone that communicates with connected AirPods, AirPods Pro, AirPods Max, Powerbeats Pro, or Beats Fit Pro.
To activate this feature, one must slide down to open and tap the control center. After that, you can leave the device in your room so you can listen to everything being said.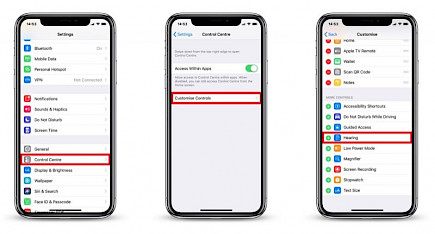 This feature is only compatible with Bluetooth connections. If Live Listen is enabled, an orange microphone icon will be displayed at the top of the iPhone screen.
Winding-up
And that was all about "Live Listen".
On a serious note. Features like "Live Listen" are very infamous for being used for unlawful purposes thus, if you use them be sure to restrict your range to only legal things.
Any unlawful use of these features can levy up to 5 years in prison and other substantial fines when caught.
Thus, be cautious when you use it.

You might also like