Do you have some issues with your iPhone? Broken screens and worn-out batteries on iPhones were a common reason for an excursion to Apple's Apple Store—or a repair shop near you—to fix the issue.
Beginning in early 2022, iPhone users who reside in the United States who want to attempt to repair their device may do so with assistance provided by Apple itself.
Read the article to the end to find out more…
The News:
Apple stunned "Right to Repair" supporters by announcing the launch of a new self-service repair program, that allows customers of Apple's products to obtain the official tools, components, and instructions required to repair damaged Apple products by themselves.
In an announcement, Jeff Williams, Apple's chief operating officer, said, "Creating an easier availability of Apple genuine parts provides our customers more options in the event of a repair."
Initially, Apple will sell parts and tools to repair iPhone 12 and iPhone 13 series smartphones, as well as common components like cameras and batteries, via the online shop.
The company will offer similar repair services to users looking to fix devices running M1 on Mac computers. (For the moment, it's not clear what the exact replacement parts will cost customers.)
When consumers are finished with the repairs, they can return their used, old parts to Apple to be reused.
Apple's new stance on repair comes after lengthy scrutiny of tech industry repair limitations. In May, the Federal Trade Commission presented a report to Congress that outlined the ways that companies could hinder their repair efforts and make them more challenging. In July, President Biden issued an executive decision that tasked the agency with addressing "unfair anti-competitive limitations on the repair by third party or self-repair of products."
Although replacing iPhone screens and changing batteries is easier than most people imagine, the process isn't always easy. Even getting inside the iPhone itself isn't easy because Apple utilizes adhesives to keep its phones from opening. Repair technicians typically use heated pads and heat guns to melt the glue before breaking the device open.
In light of this, Apple is still advising that "the large majority" of customers should let professionals handle repairs. However, Apple's change of heart on the ability of consumers to repair their gadgets has those who advocate for it looking cautiously hopeful.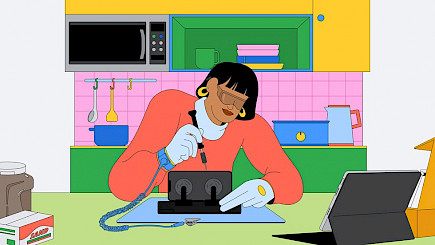 "One among the more prominent adversaries of access to repair is now reversing the course of action, and Apple's decision confirms that the fix advocates have been requesting was always feasible," says Nathan Proctor, Director of the non-profit U.S. Public Interest Research Group's Right to Repair campaign.
"After decades of lobbyists from the industry informing legislators that sharing access to parts, tools for service, and manuals could result in security, safety, and intellectual property threats, Apple's abrupt change suggests that the concerns were not overblown."
iFixit, the website, which offers tutorials and tools to fix electronics, has welcomed the announcement."
The chief executive, Kyle Wiens, said Apple pioneered the use of glued-in batteries as well as its screws and is now making the first steps towards the road to long-lasting, reusable products.
"iFixit is convinced that a durable, fixable technological future is within reach. "We look for Apple to keep up with this pledge to increase the repairability of their products," he said in an announcement.
A clear insight about self-service repair program
A few years ago, Apple introduced the Independent Repair Providers program to help users fix iPhones, iPads, and other similar devices. But the program came with a lot of criticism from Right to Repair advocate Louis Rossmann who also runs a repair facility that is independently located in New York.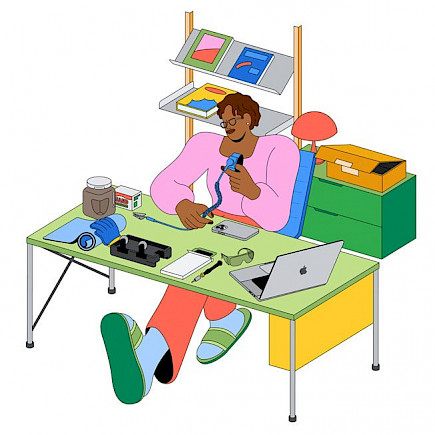 In its initial phase, this self-service program will allow users to fix their iPhone 12 and iPhone 13 by providing them with the needed parts, tools, and instructions, Apple said in a press announcement. Additionally, users will be able to repair or replace common parts such as display cameras, batteries, and displays in the initial phase. In a statement on Apple's recent news, Louis Rossman pointed out that the charging port is a common serviced component that's not covered in the initial phase of the program.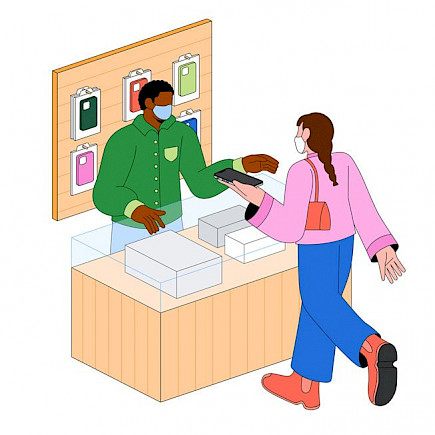 However, to its credit, Apple has announced that it will permit further repairs to iPhones in the coming year. This self-service program will also be extended to Macbooks with M1 chips by 2022.
This self-service repair program will comprise three main steps: Firstly, users will be required to go through the repair manual. Then, they can place orders for Apple authentic parts online and then perform repairs. Customers who bring damaged items to Apple will get some credit for their purchases made in stores.
The Apple press release doesn't mention the warranty on self-repaired devices. The Apple Self-Service Repair program will initially be available within the US and will expand to other countries shortly.
You might also like