We are here with a piece of exciting news, Apple is planning to release its brand new Apple Watch 7 in the fall event of 2021.
So, for all the keen Apple enthusiasts out there. Lets's get started.
Release Date of Apple Watch 7
It is not surprising that Apple launches new Apple Watches each September, just as it has done for years now.
Despite the disruption that the pandemic caused in 2020, it was still possible to have an Apple Watch 6 release date at the end of the year. Fighting all the odds, Apple again is able to come up with a new Apple Watch 7 this September.
How much will the new Apple Watch 7 cost?
The Apple Watch 6 starts from $399 / AU$599, although prices have fluctuated over the past few models, all are in the same price range, so we expect that the Apple Watch 7 will be about the same.
While we haven't heard any serious reports concerning the price of the Apple Watch 7, we expect Apple will adhere to its normal pricing structure and offer the next-generation device for about $399. Of course, Apple might raise the price in 2021, but we don't see any big hardware advancements or new features on the horizon that would justify a price hike, so that seems unlikely
Click "here", to buy international-collection bands for Apple Watch 6
Design and Display
Although there haven't been many Apple Watch 7 leaks, we do know a few things about it. One of the sure things is the flat edges, this will make Apple Watch 7 the first wearable device to house a minimal yet symmetric and sturdy form factor. Additionally, the source claims the watch will be available in black and silver as well as red, blue, green, and blue shades.
Ming-Chi Kuo projected (in a research note obtained by MacRumors) that "novel health management capabilities and enhanced form factor design will help the next Apple Watch shipment's momentum in 2021."
The Apple Watch 7 might have new functions as well as a fresh look. And there may be a substantial design shift since Kuo previously stated in a research note (seen by 9to5Mac) that there will be a "large form factor design change." He said that it would be available on Apple Watch models in 2021's second half, but it's possible we won't see it until a later version. Especially since the renders showed above don't look much different than the Apple Watch 6.
Another notable change, Apple might switch from OLED to micro-LED displays on its devices. In addition, some reports mention the Apple Watch. The new micro-LED has the potential to increase image quality while also lowering energy usage. However, according to a DigiTimes article, this shift is still years away.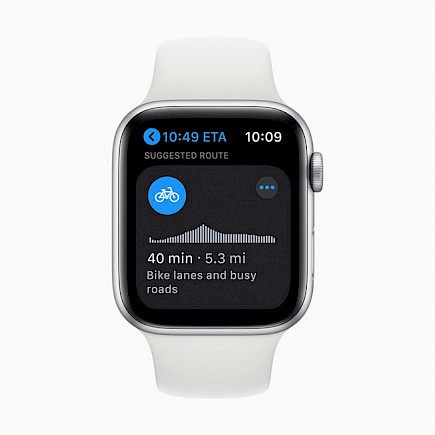 Finally, according to Apple's patents, the company is looking into ways to add a matte black finish on the anodized metal of its smartphones and watches, so this might be a new color option for the Apple Watch 7.
To know more about design upgrades in Apple Watch 7. Click "here"...
How crazy it will look with a Matte Black Finish, right?
Apple Watch 7 specifications and features
During an appearance on the Outside podcast, Tim Cook stated that "There's still a lot of innovation to be done" and "We're still in the early innings... consider the number of sensors in your car." The health of your body is more essential than the health of your car ".
Even though it is a little vague, the mentions of the body suggest that Apple Watches will continue focusing on fitness and health features. We have also heard leaks about a brand new swim-tracking feature.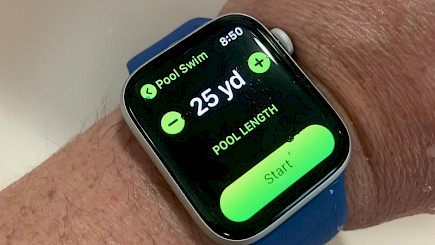 One health feature that could emerge is a glucose monitor, which measures blood sugar levels. According to some sources, the Apple Watch 7 might be one of several smartwatches to have this functionality in 2021. This feature could be very useful for diabetic people who have to monitor their blood sugar. But it could also be beneficial for other people with different conditions. However, according to a current rumor, we won't see this until the Apple Watch 8 in 2022, so don't expect to be able to check your blood sugar with an Apple Watch this year.
According to insiders, none of the key new features expected for the Apple Watch 7 will be released until the Apple Watch 8 or later. The Apple Watch 7 reportedly receives merely a new CPU, smaller bezels, and better ultra-wideband capabilities.
One major change we could see with the Apple Watch 7 is a larger battery. Since the processor will be smaller it would allow a larger battery to be housed inside the device.
The Apple Watch 7 strap may be in for a major overhaul, as a patent describes a strap with a battery integrated within it, which can extend the Apple Watch's battery life. Of course, you shouldn't be surprised if patent ideas don't get implemented.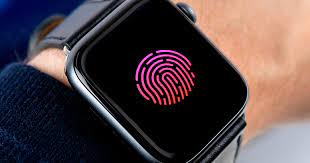 One source suggests - A Touch ID fingerprint scanner might be included in a future Apple Watch. In fact, this has been mentioned in a number of patents, with one detailing a Touch ID scanner integrated into the home button. However, on the same site, a second patent is described. When in use, it refers to an under-display camera that vanishes.
Another patent shows how Apple might utilize the wristwatch battery as a haptic engine, vibrating the screen when it's touched. The normal haptic engines could be removed, the battery could be bigger, and... perhaps we could obtain a longer battery life?
Another patent we have seen is one that allows you to wear your watch and interact with it (for instance, to answer a call). It also has one that allows you to measure your heart rate using a sensor inside the crown. However, we don't think any of these patents will ever become a reality.
Conclusion
Among so many rumors it's really hard to figure out actual facts and figures. But, in this article, we have tried to be as transparent as possible. End of the day, all we do is to wait eagerly for an official announcement.
Hope we could enlighten you about the new product. Please share your views with us in the comment section and like always. Have a Good Day!
You might also like