Giddy up iPad users, the new iPad Pro is on its way! This year's refresh adds Apple's M1 SoC, which we have seen compete with Intel CPUs in other devices like the MacBook Air, Mac mini, and most recently, the iMac. In addition, the new iPads has:
A faster processor,
More gigs of RAM,
Thunderbolt ports,
A new Face ID camera, and
Optional 5G connectivity.
This year's iPad Pro 11-inch and 12.9-inch versions come with these characteristics. But the display technology is the only change that we can expect. The 12.9-inch model now has a Liquid RetinaXDR display, which increases brightness and contrast by using mini-LED illumination. As a result, it's ideal for editing and broadcasting HDR material.
Despite the fact that iPads were not meant to replace laptops, the Pro versions contain hardware that is comparable to the MacBook Air. You could also use the iPad Pro as a laptop with accessories like the Apple Pencil or Magic Keyboard.
Pricing of Apple Ipad pro-2021
Starting at $330, the iPad is shockingly inexpensive for an Apple product. If you're lucky enough to snag it on sale, the iPad regularly drops to a far more appealing price of $289.
Click "here", to get the best deals on the new iPad Pro.
Design of Apple Ipad Pro 2021
The 2021 iPad Pro (11-inch) looks similar to the 2020 model at first glance. But, there are a few subtle differences. The 11-inch model has the same overall dimensions and thickness as the previous model, but the new model is 5g lighter (468g vs 473g for the 5G versions).
The aluminum body is matte-finished and features exposed antenna bands on the flattened sides. An extra 5G antenna may be installed in a pill-shaped hole to the right.
There are four speakers in total. A Thunderbolt port (Type C) is at the bottom, and a SIM tray is on the right. However, you can not use both networks active (dual-SIM mode), like an iPhone.
The iPad Pro's back features a dual-camera bump in the upper-right corner, an Apple logo in the center, and three contact pins at the bottom for connecting accessories.
The Liquid Retina 11-inch display has an IPS LCD panel that measures 2,388x1,668 pixels. The display supports features we have seen in previous Pro models, including a 120Hz refresh rate and 600 nits of brightness.
It's also possible to change the color temperature of True Tone. It covers the complete color spectrum of the P3 processor. The corners of this display are rounded, much like the frame. The tablet is more ergonomic because of the broad black bezels.
Face ID is enabled by TrueDepth cameras on the front of the iPad Pro 11-inch. It does, however, include a less-than-exciting 12-megapixel sensor as well as a new Centre Stage function.
Top 6 features of the Apple Ipad pro
1) New Hardware
Apple's M1 SoC is the biggest improvement in this generation of iPad. It is claimed to have 50% faster CPU, and 40% faster GPU performance than the A12Z Bionic SoC found in 2020 iPad Pros.
All 11-inch iPad Pro models get the full 8-core GPU, unlike some of Apple's base Mac computers that have M1 chips with 7-core integrated GPUs. However, as we said earlier, the amount of RAM available varies.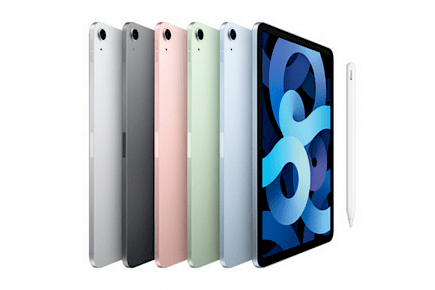 2) Bluetooth 5 and WiFi 6
Bluetooth 5 and Wi-Fi 6 are supported by the iPad Pro 2021. A LiDAR scanner is also included in the back camera cluster. Five microphones are available that can record high-quality sound and activate Siri from far away. The Thunderbolt 3 & USB 4 protocols are supported by the USB Type-C connector, just like Apple's Mac computers. This allows you to connect to Apple's Pro Display XDR at full 6K resolution.
3) Improved Camera module
The 11-inch camera on the iPad Pro is one of the most powerful on any tablet. While the back camera's hardware hasn't changed from last year to this year, Smart HDR 3 is now accessible for pictures.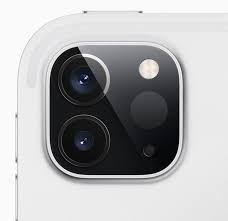 The 12-megapixel main camera can record up to 4K 60fps video and a 10-megapixel ultra-wide camera. True Tone flash is also included. Although it would have been nice to be able to shoot Dolby Vision HDR video or Night mode on the Pro model this year, Apple has kept that option open to overhaul in the later generation of iPad.
4) 12.9" Liquid retina XRD display
The very best and brightest. It is perfect for viewing and editing information with exceptional color-depth and contrast, such as HDR photographs and movies.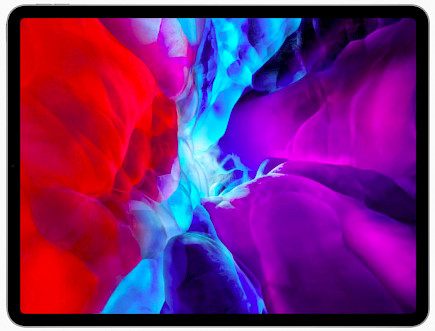 5) Magic Keyboard
The Magic Keyboard is a highly tweaked multi-gesture, multi-input keyboard. With this new feature users can text, search and stream better than ever. The touch-sensitive AI will add a bunch of new gestures and also provide haptic feedback on every click.
6) Better Speakers
The new iPad Pro will come equipped with powerful stereo speakers from Bang & Olufsen.
Winding-Up
The new iPad brings a world of possibility with it. We know it's not as powerful as a MacBook or as portable as an iPhone but, it's what it is - A device unique to itself. And the new iPad will no doubt be a great addition to anyone's work/ play station.
Hope you liked the article. Comment below what new changes you wanted to see in the new iPad and don't forget to come back for more great content. Good Day!
You might also like