The concept of folding smartphones came back in the year 2018. And boy oh boy they seemed futuristic. A whole-sized display that can roll in into a standard smartphone or roll out to form a tablet. If that's not the future, What is it?
At the moment, some smartphones are available in all kinds of designs, styles, and shapes. The Royole FlexPai (October 2018), Galaxy Fold (February 2019), Huawei Mate X (February 2019), Motorola RAZR (November 2019), as well as TCL (March 2020) are among the most fashionable models available on the market. In 2021, the Samsung Galaxy Z fold 3 and the Samsung Galaxy Z flip 3 are the hot favorites.
The biggest question is, will Apple develop a new iPhone fold?
Let's discuss…
The news
Foldables are simply the next generation of smartphones. The manufacturers include Motorola, Samsung, and Huawei, which have all launched phones with foldable displays. Others are expected to arrive in the next few months.
It's clear that there is the potential appeal of this idea that you can make use of an ordinary iPhone display while you're out and about, and when you're looking to play or browse an online article, just unfold the iPhone and raise the size of the display to the size of the iPad Mini-a similar concept to the high-end Samsung Galaxy Z Fold 3.
Alternately, Apple could go a similar path as the Motorola Razr and Samsung Galaxy Z Flip 3, by halving the size of the phone's display when not in use.
There have been numerous rumors throughout many years. Some of them stretch back to as early as 2016, which suggested Apple was looking to find an adaptable OLED manufacturer to make panels for its folding iPhone. One report from the year 2019 claimed Apple was moving to the testing phase.
There have already been a lot of patents registered over the years, and the hit-and-miss leaker Jon Prosser has even shown some details about what can be expected of the upcoming folding iPhone. This suggests that something might be being developed at Apple--more on that in the future.
There are a few concerns about the possibility of folding smartphones as of the moment, including cost, durability, and quality. However, Apple is likely to be working on these problems behind closed doors, and we can be sure that Apple will not speak regarding the folding iPhone until it's nearly perfect.
This could mean that the gadget that's in question is just a few years away, but let's face it, it's worthwhile. Don't you think it is? Of course, by then, the concept of a foldable iPhone may not be such science fiction.
When will the Foldable iPhone be released from Apple?
The million-dollar question is right there.
The first whispers regarding a possible foldable iPhone were reported in the year 2018 when Bank of America analyst Merrill Lynch declared that Apple was working on releasing an iPhone that could fold in 2020. But of course, this never happened. So when will we expect to see the launch of an able-to-fold iPhone?
A September 2020 Weibo publication stated that Apple ordered folding display screens from Samsung. However, the displays are said to be samples of various designs, not an actual product, which suggests Apple is still in the early stages of making the foldable iPhone. Recent reports suggest Apple has reportedly separated from Samsung and is working with LG to develop a prototype display.
This is very similar to the January 2020 Bloomberg report, which suggested that Apple will be developing a foldable prototype screen. But, no fixed date was given for this advancement's official announcement.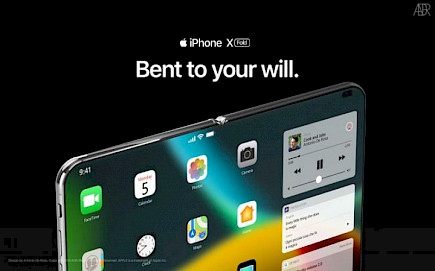 Kuo declared in January 2021 that it would be launched in 2023 if Apple can resolve "key technology and manufacturing problems" this year. However, the report says that the project has "not yet started", therefore plans can change.
But even though a note from May 2021 in which Kuo increased his expectations for the release date of 2023, The analyst re-thought his expectations in the September 2021 memo, which now suggests that the folding iPhone will not be released in the second half of 2024.
Mark Gurman from Bloomberg also suggested that the folding iPhones may not come out for another two to three years. This is likely to become correct because it's consistent with Kuo's prediction.
The majority of the signs point towards the foldable being still in the early stages of its development process, and its launch will be either in 2023 or 2024.
At the end
There are not many foldable smartphones available on the market, but there are a few foldable mobiles like the Samsung Galaxy Z Flip 3 and Motorola Razr, which have made a good mark in foldable smartphones.
The most important concerns about foldable phones are their price and quality. The price of foldable smartphones is high. The Motorola Razr costs $1,400, whereas the Samsung Galaxy Z flip 3 costs $999.
Foldable smartphones are the future of technology. Unfortunately, we need to wait at least 2-3 years to see a foldable iPhone.

You might also like