According to a new leak, the upcoming Apple AR Glasses are going to be one of kind cus, they could be the first wearable device that offers complete control of the UI through hand gestures.
Blown Away Right? So, were we.
Thus, we felt this was just about the right time to talk about the upcoming Apple AR Goggles and how Apple is planning to implement Hand-Gestures to make its UI simpler than ever.
So, Without further Ado. Let us begin.
The News: How far are we from Apple AR Glasses
Apple is expected to launch its AR/VR headset in 2022. However, it isn't expected to be available to the public until the start of 2023.
Analyst Ming-Chi Kuo has provided more information about the new system in an investor's note.
These glasses can detect the precise detection of hand movements like the way the true-depth camera functions (when the camera transmits expressions of facial movement to Animoji, for instance).
But, the system inside the lenses will become larger. For instance, it will be able to measure distances much more precisely.
Instead of a full-depth system similar to the iPhone, Apple intends to incorporate four lighting systems into 3D inside its glasses. These will not only be able to determine the exact location of objects as well as the motion of the objects that are in their vicinity—ideal for hand actions.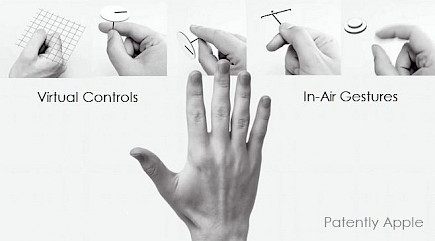 The 3D sensors in Apple's upcoming glasses will be able to monitor the movements of eyes, identify pupils, and differentiate skin. In addition, technology like voice control, room recognition (lidar on tablets), and recognition of facial expressions (as in Animoji) are also expected to be included.
According to Kuo's report, the initial generation of AR glasses could weigh as much as 400 grams. Apple plans to cut down on weight, increase battery capacity and processors with the next generation, but this will not be available until 2024.
The reality is that Apple can depend on gesture control for its upcoming AR glasses. This may sound futuristic, but for Apple, this isn't a novel idea. Even watchOS 8 includes gesture-related operations.
For example, if the setting is turned on, you can make hand gestures to turn off alarm clocks, move forward and backward by using your thumbs or index fingers, and so on.
However, Apple will not rely on its True Deep system for this. Instead, it will rely on the acceleration and motion sensors on the Apple Watch.
Other big rumors:
Design
There haven't been any leaks of the actual design, but it's believed that Apple would like these glasses to be stylish and user-friendly.
So the Apple Watch is the best place to start looking to see the way Apple is handling wearable design — elegant yet a tech gadget.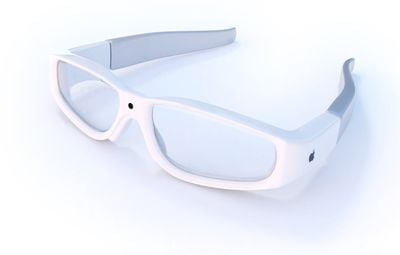 A lot of the drawings presented in patents appear to be safety glasses, even though they are just sketches intended to show the patent's design and not necessarily the product. In the end, "Apple Glass" could look like a normal set of sunglasses. However, it's impossible to know until something official is revealed.
A new rumor surfaced from Prosser on May the 21st, in which he claimed there would be the patent discovered in 2020 suggests the possibility of an Apple VR or AR headset that automatically adjusts the lenses on the user's eyes, making use of fluids to alter the lens' shape to improve the eyesight of the user.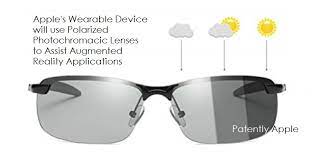 The patent proposes a set of lens components that form the central chamber of fluid that can be filled with air and then emptied using a reservoir and pump.
Battery Life
Smart displays, wireless signals, microphones, high-powered processors, as well as LiDAR make up the devices that need large batteries.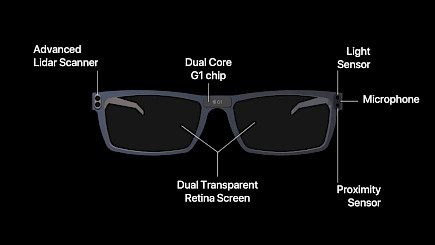 If Apple is looking to create a device that everybody wants to own, it doesn't just have to look nice, but it also must be able to perform. A massive battery and a powerful processor won't do it, and Apple will need to find a way to balance the two.
One thing Apple can reduce is processing power. Similar to its first version of the Apple Watch, the smart glasses will rely on Apple's iPhone to fulfill any processing requirements, acting as a display device for the information.
By transferring information via the mobile to the glasses, Apple will dramatically reduce the local processing and only be concerned with charging both the sensors and display. The expected release date is late 2021 or 2022, which means that the technology for the slim and light version of glasses called "Apple Glass" could mature before then.
A patent submitted by Apple includes several base stations as well as IR devices for tracking that can analyze data or send details into "Apple Glass" or a VR headset. The tracking devices being transferred to a specific base station could allow for more accurate tracking and use fewer batteries for the wearable.

You might also like