Apple claims that removing the charger from the iPhone 12 saves it 2 million metric tonnes of carbon emissions per year or about 10% of Apple's total carbon footprint.
However, Apple has been fined $1000 for selling the charger separately.
The News:
A Brazilian judge has decided that Apple must pay a customer more than $1,000 for selling him an iPhone that came with no charging cable inside the package. The amount of compensation paid to the customer who has not been identified will be $5,000. Brazilian Real, which is about $1,075.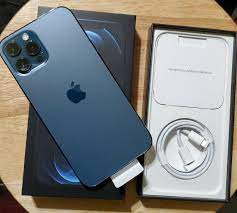 According to the nation's Consumer Code (CDC), devices such as smartphones have to come with a charger and are sold separately. However, the sale is not required.
According to the report, the court's ruling states that "tie sales" are prohibited. As reported by local newspaper Tecmundo, "tie sale" refers to the practice of requiring consumers to purchase two products to make one fully functional.
"This is the sale, married by concealment, of abusive and illegal commercial practice, undermining the provisions of the Consumer Protection Code," said the judge (in the translation). "The CDC aims to protect the weakest part of the contractual relationship, ensuring it against abusive practices and clauses in the supply of products and services."
To remind you, Apple removed the charger that came in its box in 2020. The iPhone maker claims that the decision was due to environmental reasons. Apple states that the decision to eliminate the charger from its iPhone 12 saves it 2 million tonnes of carbon emissions each year, roughly 10% of the annual carbon footprint.
Brazil and Australia also fined Apple in the past.
In the past, Brazil also fined Apple $2 million in retribution for breaking consumer laws and ignoring Brazilian customers, as per the director of the Procon-SP consumer group, Fernando Capez.
An Australian court in the year 2018 ordered Apple to settle a penalty in the amount of $6.6 million to deceive those who bought its products between February 2015 and February 2016.
The Australian Competition and Consumer Commission (ACCC) has filed a suit before the Australian Federal Court against Apple and its subsidiary in Australia after examining hundreds of customer complaints related to "error 53", reports Efe news.
This malfunctioning issue affected certain iPhones and iPads after customers downloaded an update for the Apple iOS operating system.
Apple admitted it had refused to fix its devices for at least 275 customers affected in Australia. The company claimed that the devices had been repaired by a third party.
You might also like