Apple has concluded its "California Streaming" event where Apple unveiled a variety of new hardware devices that include four new iPhones as well as a brand-new Apple Watch and two new iPad devices. We're not sure the date Apple will roll out iOS 15, but we will know more information about its availability soon.
If you didn't get to the all-virtual event, don't fret. We've spent the morning covering every detail and tidbit that was revealed during the live stream. Below, you'll find a summary of every announcement Apple made in September. 14 conference.
New iPad and iPad Mini. The basic model iPad will be getting an update. The 9th generation iPad comes with an A13 Bionic processor, which is up from the A12 processor that was in the eighth-generation iPad. Along with a faster processor, the new iPad will also benefit from an improved image processor that is part of the A13 Bionic.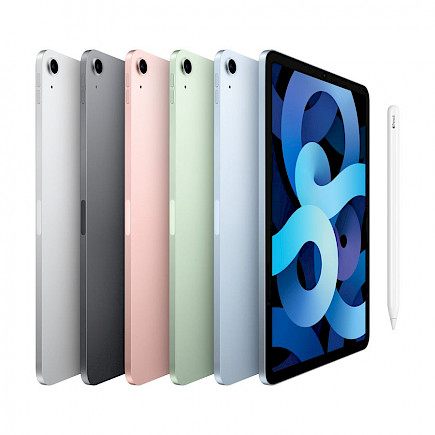 More importantly, the front camera comes with an image resolution of 12 megapixels with a 122-degree field of vision. In addition, the new hardware can now support an option that currently was limited to the most recent iPad Pro - Center Stage. The camera can automatically zoom in and out as users are moving around or when more people enter the camera's view during a video conference.
The latest iPad will receive a display update, along with. In addition, TrueTone is software that automatically adjusts the tint of the screen to be in line with your surroundings and will also be making an appearance on the most recent iPad. It will, of course, be running iPadOS 15 once it's out.
Apple maintained the $329 price. However, it increased the storage capacity to 64GB. As a result, students can buy the latest iPad for $299.
Apple has also revealed a new 6th Gen iPad Mini that's an updated version of the iPad Air shrunken down from an 11-inch tablet into it being an 8.3-inch device.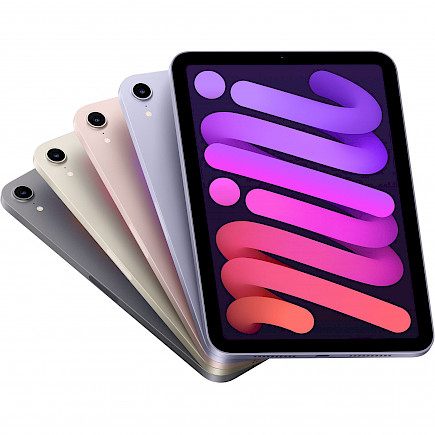 It's powered by the most recent A15 Bionic processor, which promises 40% more processing power and 80% improved graphics performance. The front and rear cameras on Apple's newest and smallest tablet are both 12MP, with the front-facing one taking center stage for dynamic FaceTime calls.
Its iPad Mini 6th Generation begins at $499.
WatchOS 8 will be able to detect the moment you begin cycling as well as prompting you to start your workout. It also has a new algorithm for exercising for cyclists who use eBikes, enhanced fall protection while you're riding.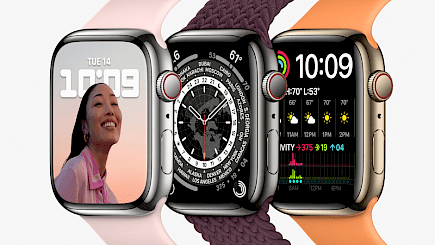 The new features are part of an announcement about the Apple Watch Series 7 with the largest display, which is 20% larger than the Series 6. The increased screen size was made possible by reducing the bezels surrounding the display.
According to Apple, the larger display size makes it possible to have larger buttons for apps, more text on messages, and a larger keyboard that you can tap and swipe across to respond to messages. In addition, new watch faces occupy additional screen space and include many more features. Apple is also claiming its Series 7 as the most robust Apple Watch to date. It comes with IP6X accreditation for dust and WR50 water resistance to swim.
The battery should last for an entire day of 18 hours. It is now charging much faster than prior Apple Watch models. According to Apple, the 8-minute charge time is enough to monitor 8 hours of sleep.

If you're an existing Apple Watch user, don't worry about the bands on your watch not working with your Apple Watch. The more powerful Series 7 will work with the bands you have currently.
Apple did not provide an exact date for release or price, but it did mention that it will be out later in the autumn.
A new series of iPhone: iPhone 13 and iPhone 13 mini, iPhone 13 pro
Apple has announced four updated iPhone 13 models, using the same name pattern as the previous year. The names are again a bit plagiarized and boring, like Mini, iPhone 13, a Pro version, and last but the best one, Pro Max.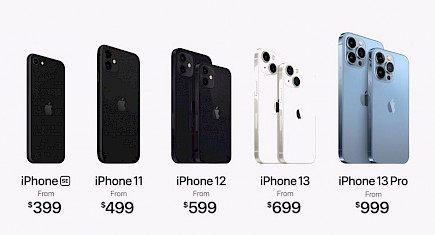 The improvements include the A15 Bionic processor to provide a better performance, more battery longevity, as well as upgraded camera features.
One of the improved camera's features includes a brand new Cinematic Mode that adds blur to the background and foreground of a film, before or after you record the video. You may also let the camera determine whenever an area in a video ought to be in or out of focus itself and add effects.
The four iPhone 13 models start with 128GB of storage, with the Pro models increasing to one TB storage. With iPhone 13 Mini costs $699, the iPhone 13 costs $799, the iPhone 13 Pro costs 999 dollars, and the iPhone 13 Pro Max costs $1,099 dollars.
Winding-up
And here were the list of the new arrivals.
If you want to get your hands on them be sure to visit the Apple Store online and pre-book the device of your choice. Each of these devices will shart shipment from the beginning of October.
You might also like