The Apple Car has been a topic of discussion since the idea was leaked on the internet. And it has been quite some time since people have been talking about the new innovation. But, Apple never actually made a formal appeal to back up this myth, until now.
The news
Apple Inc. has employed two ex-Merced-Benz engineers, signaling a growing interest in developing and producing the rumored Apple Car.
The Special Projects Group of the tech company has hired engineers who have previous experience in software design, mass production, and steering control development. A resume of one of the engineers includes previous work experience at Porsche. They join other ex-automaker executives who are already working on the secretive effort.
The Apple Car, rumoredly codenamed "Project Titan" within Apple, is still many years away from reaching the roads.
According to MacRumors, Apple has started discussing partnerships with vendors that may help it create vehicle parts. Foxconn is the iPhone's leading component supplier and is currently in negotiations with the Cupertino company.
Reuters last month quoted Japanese chemist Akira Yoshino, the inventor of the modern lithium-ion battery, as saying Apple could lead the convergence of the automotive and information technology industries in future mobility. "I believe they might announce something soon."
Friday's AZ Big Media report said that a former Chrysler vehicle test site outside Phoenix, Arizona, had been purchased for $125 million. Many believe that this is where Apple will test its cars. However, a prototype Apple Car is at least three to five more years away from production.
Why is the Apple Car taking so long?
Electric Cars are not something uncommon. They have been around for half a decade now. So, why is Apple Car so long to build?
Well, first things first:
Making an electric car means designing everything from scratch, as older patents cannot be copied.
Unlike handheld devices, designing a fully functional car is a tough task. Even for a company like Apple.
Right now the price of E-cars is very high so, Apple might be waiting for the perfect time to release its innovation.
Final Words
According to major sources, the Apple car is still a work in progress that is in its infant stages. And the final Apple Car might take at least 5-6 more years to finish and be ready for sales.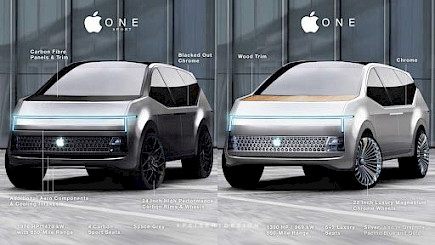 But, when it does. It surely will blow some minds.
You might also like