Apple Arcade is the latest gaming subscription service that will give access to hundreds of games for iPhones, iPads, Macs, and Apple TV devices. The cost for a family of four members is $4.99 per month, with the first month being free.
Apple Arcade is an Apple Inc. video game subscription service. It is available in the App Store on iOS 13, tvOS 13, iPad 13, and macOS Catalina or newer devices.
The History
Apple initially launched 71 games and stated that it would increase this number to more than 100 by the year 2020. Sega, Konami, and Annapurna Interactive are some of the notable publishers and developers who have partnered with Apple to develop Arcade games.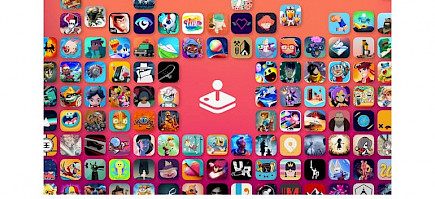 However, they can release their games on mobile platforms only due to exclusive agreements. They also offer their games on PC or console. Apple does not provide game performance information to creators, instead only indicating whether or not the game has been approved for the Apple Arcade service.
Within the platform, numerous categories bring together comparable games based on their idea, genre, level of difficulty, and other factors. For example, there are three categories: adventure, puzzle, and education. In addition, a category called "daily play suggestions" offers a selection of games that are curated based on the user's gameplay history and download history.
According to Bloomberg, Apple canceled its contract with some upcoming Arcade titles in June 2020 and altered its approach to seeking games with more interaction to keep members.
Apple released a surprising number of games on April 2, 2021, and said that they would be adding "App Store Greats'' and "Timeless Classics" to their service. These are pre-existing games that have been removed from the App Store and their advertisements. They are marked by a "+" at the end of the application name. These games include Fruit Ninja Classic+ and Monument Valley+.
Features
The Apple Arcade costs $4.99 per month and comes with a free trial period. The Apple Arcade offers exclusive games, and third-party titles are also available. Unfortunately, Apple Arcade games can not be purchased separately from the App Store.
All games on this platform are completely free from advertisements, in-app purchases, data tracking, and Always-on Digital Rights Management. This states that games can be played offline without any interruptions. In addition, subscribers have the option to share their access with up to five other people through family sharing. The Apple One bundle can also be used. The Apple One bundle and standalone subscriptions offer a one-month free trial that can be canceled at any time.
The service allows games to integrate with Game Center or iCloud. This allows them to implement social features like achievements and leaderboards and transfer data between devices if linked to the same iCloud accounts. In addition, many games can be played with third-party controllers, such as the DualShock 4, DualSense, and Xbox Wireless Controller.
Compatibility
On September 19, 2019, Apple Arcade was released on the iPhone alongside the introduction of iOS 13. Apple Arcade is an Apple Inc. video game subscription service. iOS 13, tvOS 13, iPadOS 13, and macOS Catalina or newer devices are accessible in the App Store.
Growth and future predictions:
On the App Store, premium games brought in $476 million in revenue, while free-to-play apps brought in $21.3 trillion. The number of premium apps on the App store fell from 21.6% in 2014 to 9.3% this year. Analysts argue that this is an essential factor in the creation and growth of Apple Arcade.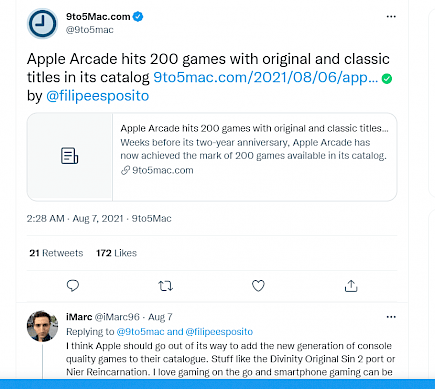 Consumers will be more inclined to pay a subscription price to have access to a more extensive selection of premium applications than to purchase individual premium games from an economic standpoint. Some analysts believe that this is a contributor to Apple Arcade's success. In addition, some argue that Apple Arcade provides Apple with another source of revenue and allows them to compete against other subscription video-game services such as Xbox Game Pass and Google Play Pass.
Apple spent $500 million on the Apple Arcade. Apple pays developers an upfront fee for creating video games on the platform. It also corresponds with some developers during the development process. Researchers have estimated that Apple Arcade subscribers will make up around 10% of Apple's total consumer base by 2024 and generate $4.6 billion in revenue.
Click "here" to know about the top 10 open-world games in Apple Arcade.
Is it worth buying a subscription?
Maybe yes, as it has hundreds of games. If you buy a subscription to Apple Arcade, you can access those games on Apple Arcade. But, this is completely up to you whether or not you choose to purchase it.
A free trial is available. After completing the free trial, you have to pay $4.99 per month if you wish to go with a monthly subscription. You will have to pay $49.9 if you pick a yearly subscription.
Winding-up
Games are a really great form of entertainment for people of all age groups. They not only help you pass your time but also help you develop critical thinking and motor skills.
A study has also shown, kids who play video games have more real-time life problem-solving skills than those who don't. So, if you are a proud owner of an iPhone and on the lookout for great games. Look no further than Apple Arcade.

You might also like