With time Apple has upgraded its Arcade Games in such a way that it now contains games for all age groups. Whether you are a toddler who loves shapes and animal games to adults who love Sudoku and complex puzzles, Apple Arcade Games cover it all.
So, if you are a game lover this article is meant for you. Up here we will talk about the Apple Arcade Games, some of its most promising and famous titles, and how you can sign up and get notified about new releases. So, without further ado let's start, shall we?
Apple Arcade Games
A one-stop-shop for every type of mobile game on iOS. The Apple Arcade Games was released on 19th September of 2019, along with iOS 13. At first, it started with a meager 3-4 games but now you can get up to 180 games in their forum.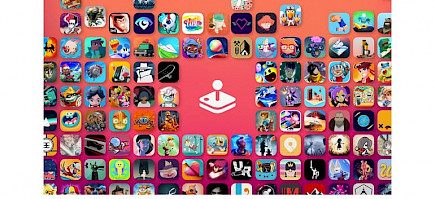 Apple Arcade Games host games of various genres from puzzles to fiction, from 5+ to 18+ it has it all.
How much does Apple Arcade Games cost?
According to multiple sources, Apple Arcade Games will cost around $4.99 a month. With just under 5 bucks an iPhone user can play, download and pre-book as many games as they want.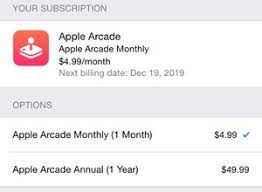 There is no annual package for Apple Arcade Games right now, but the company might bring that package soon.
As per the official website of Apple, the first month of Apple Arcade Games will be completely free for all the users who log in to their forum. The fee of $4.99 will be charged after the completion of the first month trial period. If a user feels it's not worth it, they can simply cancel their subscription and hopefully will get a refund.
What kind of games are there in Apple Arcade Games?
Apple Arcade Games houses more than 180 games belonging to multiple genres. Some of the most popular genres include:
Puzzle
Map
Review
Maze
Fantasy
Quest
Cyberpunk
Zombie apocalypse
Adventure
Horror fiction
Fiction
Adventure, and
narrative
Heavier titles like High fantasy and Battle Royale are not available in the Apple Arcade Games for now. But we could possibly see popular Battle Royale titles like PubG, Counter-Strike, Freefire, etc by the end of 2021 as Apple Arcade Games is planning to take up a big upgrade to provide even more games for its users.
As of now, you can get any light-tier on-the-go mobile games from Apple Arcade Games. Which are really interactive and fun to play.
How to get notified about new Apple Arcade Games
To get notification from Apple Arcade Games follow these simple steps:
Open the App Store on your iPhone or iPad.
Locate the "Arcade" section from the bottom menu, click on it.
Now scroll down to the "Coming Soon" section and click the white and blue "GET" button.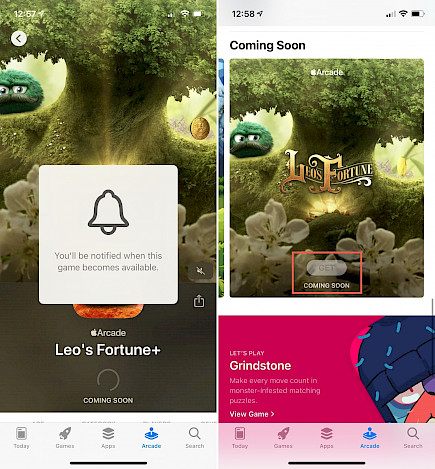 A pop-up message will appear which reads "You'll be notified when the game becomes available"
The "GET" button has now turned grey from white.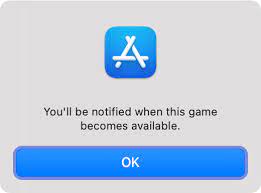 And just like that, you have toggled notifications for upcoming games.
Final Words
If you are a heavyweight PC gamer then Apple Arcade Games isn't for you. But if you prefer something light and on the go, then please do sign up for a monthly package. For just 5 bucks a month it's a total ripoff.

You might also like