It's rumor time…
The tale of Apple AR/ VR headsets has been circulating in the market for some time now. And with every passing rumor, we are starting to get a much clear idea about this device as a whole.
From new design leaks to supposed price leaks, here's everything we know about Apple's AR/ VR Headsets till now
Design updates
The ultimate objective of the Apple AR initiative is to make the most fashionable smart glasses, but the initial version is expected to be larger than the current model and weigh around 300–400 grams, in the words of Ming-Chi Kuo.
Based on reports, the initial Apple headset is expected to have an Oculus-style headset with a mesh-wrapped body that is similar to the AirPods Max.
It might look similar to the sleeker model of the Google Daydream headset that features a soft-bodied body.
However, the patent application for the term "head-mounted display device" included several areas for adjustment, meaning the comfort of users will be a major aspect of the design.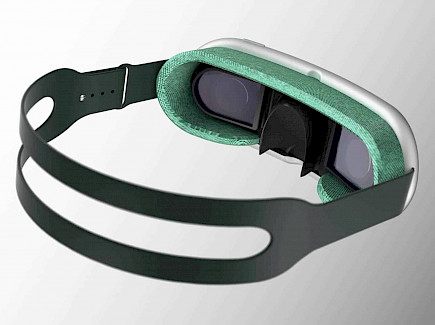 But, we don't have anything else concerning the design of the Apple AR device.
First, although Jon Prosser reported that Apple is developing an initial prototype set of AR glasses, the latest reports suggest that a real pair of glasses is not in the near future.
Then, in January, Ming-Chi Kuo revealed that Apple was using "pancake" lenses in order to cut the weight and bulk of the glasses.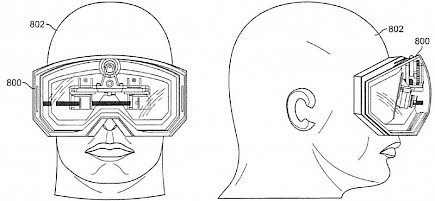 It's interesting that Kuo says Apple is already developing a second-generation design (via 9to5Mac) expected to debut in 2024. "significantly less heavy" in addition to an "updated industrial" design
Updated specifications
As per Kuo (via Macrumors), the Apple AR headset will come with two separate processors.
The more powerful processor offers "similar performance to that of the M1 processor for Mac," and the second processor is responsible for handling "sensor-related computing."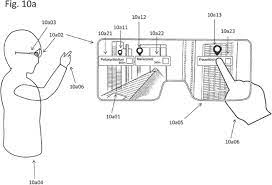 This is quite a bit of computing power for a headset, but if it is going to power two 8K screens, the headset will require an enormous chip.
It is also reported that the headset will have to be connected to an iPhone similar to the Apple Watch.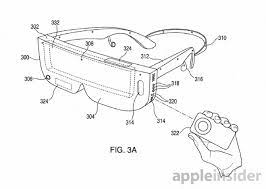 Kuo also announced that the device would be able to support Wi-Fi 6E, which is being rumored to be coming with the iPhone 14. It is also likely to include a minimum of 8GB of RAM and a 128GB hard drive.
There isn't any information yet regarding the battery's longevity, but Kuo states that improving the battery's life will be the primary goal of the new model.
In addition, Kuo says the headset will have the same power adapter that can handle 96W like that of the MacBook Pro, which suggests that it will come with a large battery.
Apps and features Update
We're not sure yet what the user interface of Apple's VR headset will look like, but it seems to be similar to a head-up AR display that is able to recognize people and objects while taking care of VR applications.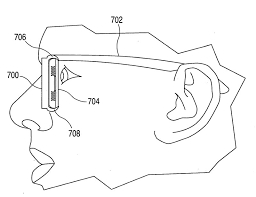 The new, immersive walking directions in iOS 15 provide a clear illustration of how it will operate by using names and directions that are dynamically overlayed over streets.
Alongside maps, we anticipate apps for music, fitness, messages, calls, and other notifications to be a major part of the experience.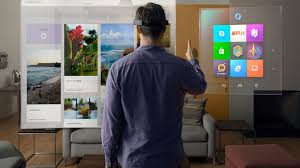 As a mixed-reality device, it's also capable of handling VR applications, which will give the device access to a wide range of applications. Bloomberg's Mark G.
Gurman added that gaming will be "a significant interest" in the platform and "media consumption." Gurman believes that Apple will collaborate with media partners and developers to develop content that can be viewed in VR through the headset.
Apple will likely be able to incorporate VR content through its TV+ service too.
Apple will surely also have applications that are geared towards AR-related things. Including the Measure app, as well as the app that allows you to see the 3D rendering of Apple products prior to purchasing them. In a December report, Gurman added that the iPhone's Animojis, as well as VR FaceTime, can be seen as "the modern-day Zoom."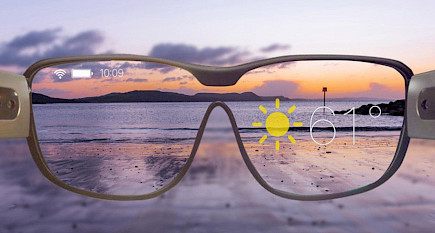 A report from Ming-Chi Kuo in December detailed navigation on the headset with hand gestures.
In a technical paper that was obtained through 9to5Mac, Kuo says, "the structure that the headset uses is able to detect not just the position shift of the user's or the hands of other people's objects that are in front of the user's eyes, but as well the dynamic change in detail that the hand's display (just as the Face ID/structured light/Animoji on the iPhone can detect a user's expression changes)."
This makes it possible that Siri will be a significant factor in how people communicate using headsets.
Winding-up
It's still a long way until we may see the AR/ VR Googles being announced but, still, the excitement of analysts and enthusiasts alike has successfully made it one of the most anticipated devices from Apple to date.
Right now, this is all we can tell you about the upcoming AR/ VR goggles. But, new rumors will soon resurface and we promise to be there and we promise to keep you updated about everything that might follow.
Thank you for bearing with us. We will be back soon and until then. Stay tuned and have g Good Day!

You might also like