The AR/ VR headset might be one of the most highly anticipated gadgets from Apple.
Over the tenure of a year and a half a lot of great leaks and rumors have come up about this device but, acc to some reports the expected designs of the AR/ VR goggles might be subjected to some serious changes.
But, what are those changes?
Well, why don't we find out together…
The News:
Apple, a tech giant, had to make difficult decisions about the design of its AR (augmented reality) and VR (virtual reality) headsets.
It reportedly chose a standalone AR/VR headset instead of a more powerful tethered model.
According to The Verge, Apple was at one time unsure if they would go ahead with a powerful VR headset, which would be used in conjunction with a base station or standalone, according to The Verge.
According to The Information, Mike Rockwell, Apple's AR/VR chief, preferred the version with the base unit, which included a processor and would eventually ship as the M1 Ultra. However, Apple executives opted for the standalone product.
The report stated that this choice had long-term consequences for the development of the headset.
The Information reported that "By the time we made the decision, multiple chips were already in development for many years." It was impossible to go back and create, say, one chip that could handle all the tasks of the headset.
It added that "other challenges such as the incorporation of 14 cameras on a headset have caused headaches for hardware and algorithm engineers."
The report also contains details about Jony Ive's ongoing consultation on the project's design, even after his official departure from Apple. Ive prefers a wearable battery, possibly like Magic Leap.
However, other prototypes had the battery in their headsets' headbands. It's not clear which one will be used in the final design, The Information stated.
According to reports, Apple may soon unveil the headset. It may not be revealed until later in the year and might not reach stores until 2023.
AR/VR headset with rumored features
Design
Apple's AR/VR headset is similar to other VR headsets available on the market. It features a design that is not too dissimilar from the Facebook Oculus Quest virtual-reality headset. Many details of the design have been leaked in rumors. The Information saw a prototype to get a better idea of what we can expect.
To ensure a comfortable fit, the headset will be made of lightweight fabrics and other lightweight materials.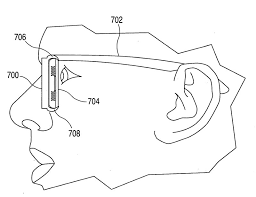 The headset is described as having a "sleek and curved visor attached by a mesh material to the face, with swappable headbands." These headset descriptions inspired the renders by designer Ian Zelbo.
The headset will be held on the head by a band at the back made of similar material to the Apple Watch band. A soft mesh will allow the headset to fit comfortably against the front of your face. You can swap out your headbands and have size adjustment options.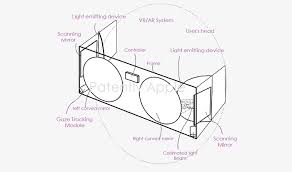 One headband is said to feature spatial audio technology such as the AirPods Pro, and another offers additional battery life for those who are on the move. The headset could also respond to the wearer's eye movements, hand gestures, and even physical dials on its side.
Display
Rumors claim that the AR/VR headset may have two or three displays. Two high-resolution OLED displays will be available with up to 3,000 pixels per inch. The display modules Apple will use are expected to be supplied by Sony.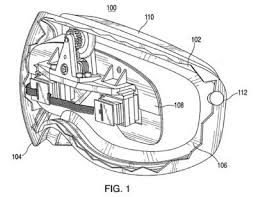 The micro OLED displays are made directly on-chip wafers rather than on glass substrates. This makes them thinner, smaller, and more efficient. These OLED panels can display pixel sizes of 4-20 micrometers, as opposed to 40-300 micrometers for standard OLED panels.
They also have a quicker response time, which makes them perfect for AR and VR applications.
Another AMOLED display may be available, but it would likely be of lower quality. Apple could use the AMOLED display for peripheral vision, where a lower resolution is acceptable.
Apple uses "Pancake" lenses, which will allow for a lightweight and thin design. Although pancake lenses will cost more than Fresnel lenses for other VR headsets, they will make the device much smaller.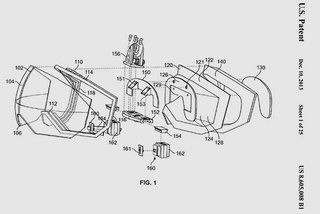 Users will be unable to wear glasses due to the tight fit of the headset on their faces. Prescription lenses may be available to replace the screens.
Cameras
The headset will include more than 12 optical cameras that can be used to track hand movements, map the environment, and project visual experiences. One of the headset's most prominent features will be lifelike avatars with accurate facial features that are captured by the included cameras.
According to reports, eight camera modules will be used to create augmented reality experiences that are "see-through" for the user. Six additional modules will be used to collect innovative biometrics. One camera will be available for environmental detection.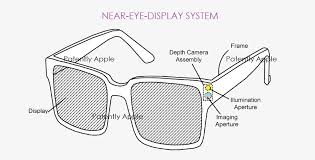 A set of cameras will allow users to "read small text" and see others standing behind and in front of virtual objects.
The headset can accurately map surfaces, edges, and dimensions of rooms.
Winding-up
And that's all for today…
We hope you like what you read. We will be back soon, with more updates on the AR/ VR goggles. But, until then stay tuned and have a Good Day!
You might also like