From patent applications, Apple has been studying virtual real-world and augmented reality technologies for over 10 years.
However, with the explosion of virtual and augmented reality in popularity following the introduction of AR Kit, Apple's experimentation has become more serious and could result in a dedicated AR/VR device shortly.
But, this isn't something new right?
Well, what if we told you that Apple is so into AR that they are planning to replace them with iPhones. Did that make you excited?
If it did then be sure to read the article till the end to know more about the future of Apple with AR.
Here's more about it:
The Big News:
Apple is believed to have a secret research department that employs hundreds of people who are working on AR as well as VR and are looking at ways that these emerging technologies could be utilized in coming Apple products.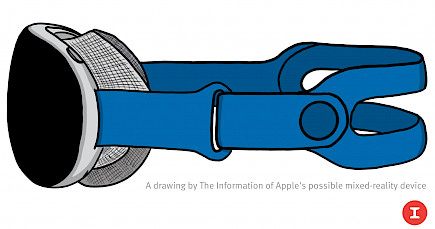 The hiring of VR and AR professionals has increased over the past few years, as Apple has purchased several AR and VR businesses to expand its efforts in the field of AR and VR.
The former Apple Hardware Engineering Chief, Dan Riccio, in January 2021, changed to a new job in which he's in charge of Apple's efforts in the field of AR/VR.
It is believed that Apple is developing at least two AR-related projects, including an AR headset scheduled to go on sale in 2022. Then, there will be a more stylish pair of glasses that will be augmented shortly. A lot of rumors have focused exclusively on the glasses, which has led to some confusion regarding Apple's plans.
However, it is believed that the headset will be the first item to be launched.
A Mixed Reality Headset
The Information and Bloomberg have both confirmed that Apple is developing smart glasses and VR headsets for AR (aka mixed reality). The headset is expected to come out first, followed by the glasses.
The headset is believed to be like Facebook's Oculus Quest VR headset but with a more sleek design, using textiles and lighter materials to ensure that the wearer is comfortable.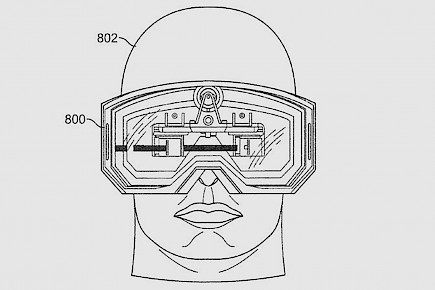 It's believed to come with two 8K high-resolution displays and eye-detection cameras, which will allow users to "read small fonts" and "see others standing in front of or behind the virtual object."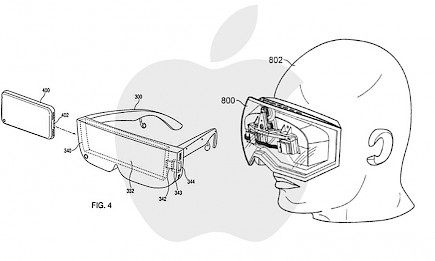 The headset will draw lines, surfaces, and the dimensions of rooms with "greater precision than the current models available." It will feature advanced displays and a chip that's quicker than the M1 processor that will be used in 2020 Macs.
The information In February stated that the device would come with more than a dozen cameras to assist in recording hand movements and cameras that can see the world around them and block out the peripheral view to stop light from getting into the wearer's view.
The display could also include an outward-facing visor integrated into the display, allowing users to display images to people around them. It is reported that Elec declares that this VR device will come with the highest resolution micro-OLED display, with up to 3000 pixels. The micro OLED display has been speculated as a smart glass option.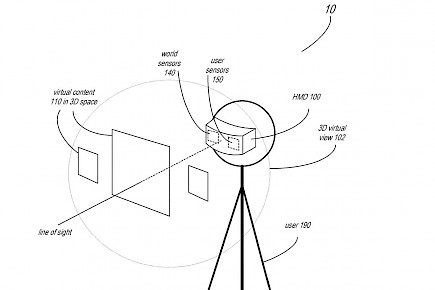 However, it was not confirmed for the VR headset.
Apple analyst Ming-Chi Kuo stated that Apple's forthcoming mixed-reality headset will come with 15 camera modules that are optical all in all. Eight of the cameras will be used for immersive experiences that are visible from a distance, and six of them will be utilized to create "innovative biometrics," while one camera module is designed to detect environmental conditions.
In terms of design, the headset is described as having the appearance of a "sleek and curved visor that is attached to the face via mesh material and switchable headbands."
The headband is said to have the technology for spatial audio similar to that of the AirPods Pro for a surround-sound-like experience, while another one offers more battery life while traveling.
Apple is working on several options for controlling the headset, such as the possibility of a "thimble-like device that is placed on the finger of a user." The headset is also capable of responding in response to eye movements as well as hand movements.
One prototype included a dial that was visible on the side of the visor. Apple is also testing Siri input.
Apple is planning to develop an App Store for headsets, which will focus on gaming, streaming video content, and video conferencing. It's been listed on the Bloomberg website as an "all-encompassing 3-D digital experience" specifically designed to play games, watch videos, and chat.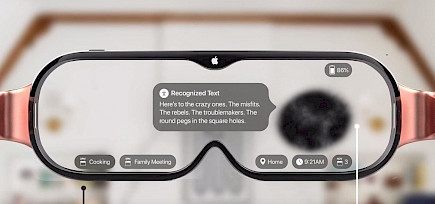 The prototype headsets that are currently available are thought to weigh between 200 and 300 grams. However, Apple plans to cut the weight down to 100 to 200 grams if technical issues can be resolved and make the device lighter than current VR devices. The headset will be mobile with its power and storage.
However, it will not be as "mobile" as the iPhone. It'll provide users with an "immersive experience" that exceeds the current VR products. It can be integrated with Apple TV+ and Apple Arcade.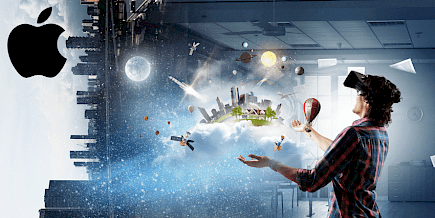 Augmented reality capabilities on the device are "more restricted," and while a release is scheduled for 2022, Apple has faced several challenges in development in the process and is offering "conservative" sales projections for the headset. Apple anticipates selling around 180,000 headsets, which puts it at about the same level as more expensive devices such as Apple's Mac Pro.
The headset is anticipated to cost more than other headsets, and according to Macrumors, reports that Apple has been discussing pricing the headset at about $3,000.
The initial design had an air conditioner and a powerful processor. This resulted in a heavy headset. Apple has reportedly decided to move its headset closer to your face to decrease dimensions. Users won't be wearing glasses while wearing the headset. Apple has designed an application where customized prescribed lenses are placed on top of these VR screens.
Winding-up
With its eyes on the numerous possibilities of AR and Mixed-Reality Goggles Apple is ready to take some big initiative that might make or break the company's future.
But, the question remains will AR ever replace the iPhone?
Well, that's a question for another day.
For now, let's all hope the future is as bright as Apple is expecting. May the AR headsets bring a new revolution in the world of smart devices. May there be a future of handheld devices.
Thanks for being our partner in this journey. We hope you liked the article, and as always have a Good Day!
You might also like