With Apple TV+ up and running. Apple had previously laid out plans to provide a low-cost TV dongle for users. But, as per recent talks this plan(vision) might never become a reality.
The News
An article published recently revealed the inner workings of Apple TV+ and how the company canceled plans to develop a low-cost dongle because the company was not willing to damage its reputation as a premium brand.
On Friday, The Information published a deep look at Apple's new streaming service as well as the company's plans to expand. In addition to the ramp-up of the service, the report also revealed some behind-the-scenes info regarding Apple TV+.
For instance, there was a lot of discussion over the creation of an inexpensive streaming device to be able to compete with Roku and Fire TV. One of the main supporters of the concept was Tim Twerdahl, a former Amazon executive who had been part of the Netflix team that ultimately broke apart and created Roku.
Twerdahl believed that a cheap dongle could allow more people to have access to Apple TV+.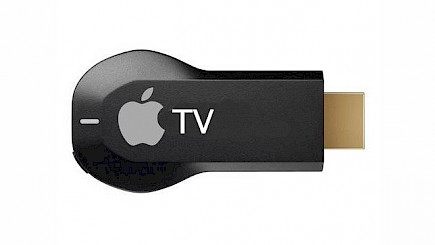 However, Greg Joswiak and Phil Schiller decided to overrule Twerdahl's argument. They stated that they were not looking for Apple to get involved in the production of inexpensive, low-margin products. They also didn't want an inexpensive Apple-branded device to harm its reputation as top-quality hardware.
This left just an Apple TV, which is at its lowest price and is much more expensive than rivals from Roku and Amazon. As a result, Twerdahl ended up leaving the company. While Apple isn't creating a low-cost dongle, the company has tried to make its streaming service available across the most platforms possible. It even has a special button for Roku that is said to be as high as 1 dollar for each device.
Hollywood executives are also aware that there are some peculiarities to collaboration with Apple. For example, despite its wealth, certain sources claim that Apple isn't willing to pay for the cost of overruns in projects, instead insisting that partners take on the additional expenses.
The Cupertino tech company also refuses to purchase advertisements for its original films and shows via Facebook as well as Instagram. Instead, it promotes its shows through free posts on its platform and permits studio partners as well as actors to do similar things.
Apple is still working on a broader plan for growth that might include purchasing more studios or purchasing sports rights. However, the report indicates that Apple "has not been a credible rival." In addition, though there was a discussion about licensing older films and television programs, Apple has reportedly shelved plans to license these shows.
At present, the emphasis seems to be on original movies and shows. Although the catalog is still relatively small, Apple believes its cheaper $4.99-a-month cost is justified.
The company is striving to increase its original programming. In 2021, there was a report in the media that Apple had been working towards finding the studios within Hollywood for future productions and shows.


You might also like