Since 2020, Apple has been attempting to phase out Intel CPUs by transitioning the whole Mac range to Apple silicon chips.
The year 2022 is expected to be the year when the changeover is accomplished as a new version is scheduled to release. And, here's everything we know about it.
Design
Apple is believed to be developing two upgrades to Apple's Mac Pro. The first model is a direct replacement for 2019's Mac Pro with its modern lattice-like design and modular casing. The second is a fresh version of the lineup that is smaller in dimensions.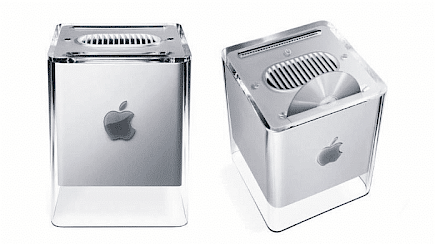 The bigger Mac Pro is expected to remain with the same stainless steel frame as well as an aluminum housing that has a dual-sided logic board and easy access to the interior to remove and add components. There's no confirmation about whether the design of the thermal system will be altered. However, it'll still have the same interlocking hemispheres that are three-dimensional to dissipate heat.
In the case of its larger Mac Pro, it's been described as having the same design as the current Mac Pro but with smaller enclosures that are just half the size. It's likely to have an aluminum exterior as well. Bloomberg's Mark Gurman has stated that it might "evoke nostalgic memories" of previous models like the Power Mac G4 Cube.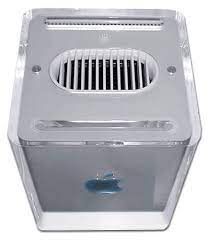 The leaker known as "hit-and-miss" Jon Prosser has said it is possible that the smaller Mac Pro could be akin to "three or four Mac minis placed on top of another" with a "compute unit at the top" and a "big heat sink over it."
Apple silicon chips
As per Gurman, the larger Mac Pro will continue to be fitted with Intel chips, while models smaller than that will use Apple silicon.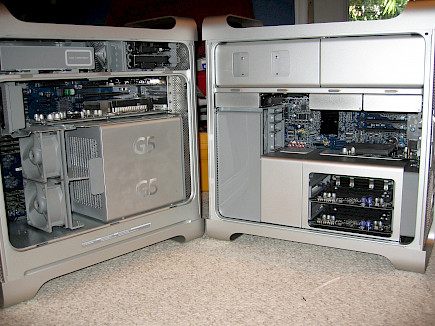 Apple is currently working on some powerful Apple silicon chips for the Mac Pro, but the initial versions might not be capable of competing with Xeon processors designed for heavy-duty tasks, and there could be issues with compatibility between software. In this regard, it is possible to expect to see the release of an Intel Mac Pro and an Apple silicon Mac Pro released in tandem to satisfy all the requirements of professionals.
The smaller Mac Pro is expected to include the "equivalent of 2 or 4 M1 Max chips," which will make it significantly more powerful than the 2021 MacBook Pro models that include the M1 Max chips. The first Apple silicon chip is anticipated to come with 20 CPU cores as well as 64 graphics cores. The second, more powerful chip is likely to have 40 CPU cores as well as 128 graphics cores.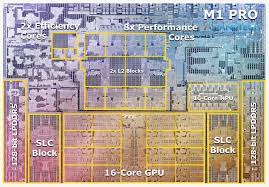 In November of last year, the information stated that Apple would adopt an upgraded version that would use M1 Max. The M1 Max chip has at least two dies to accommodate a greater number of cores than the M1 Max chip in the MacBook Pro. M1 Max in the MacBook Pro and that future versions could contain up to four dies.
In the case of an Intel-based Mac Pro, Apple could make use of its Intel Lake SP chips, which are Intel's 3rd-generation Xeon Scalable processors. Evidence of these chips was discovered within the Xcode 13 beta before the release of macOS Monterey.
Release date
It's almost certain that getting a brand new Mac Pro will come this year. The Mac Pro and iMac 27-inch are the only two options left to Apple to meet its self-imposed deadline of two years to make the transition from third-party processing to Apple's own.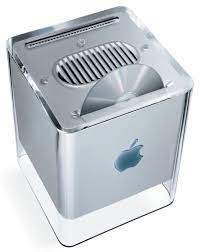 According to the French website Consomac, Apple has submitted three new Mac computers to the Eurasian Economic Database. Unfortunately, there's not much information on the new computer (including what model it is; the Mac Pro was one of the models submitted). However, it may suggest that Apple will release new models of computers very soon.
At the very least, the first Mac computer could be coming in March. However, other models are expected to come out in June or May. According to Bloomberg's Mark Gurman, a seasoned Apple watcher.
Although we don't have any information other than that, the expectation is that the brand new version will likely be unveiled at the Annual Worldwide Developers Conference. It typically takes place in June.
If there are any unique or new features Apple is planning to include in the annual update to the operating system, software developers must be among the first to learn. Unfortunately, the operating system is likely to not be available until October, at the beginning of the year.
It's possible that the big unveiling will be held during the annual ceremony Apple usually hosts in March. However, it usually has an educational focus.
Winding-up
There are rumors of an M1-powered 27- or 32-inch iMac, which would have the most expensive display, as well as an upgraded Mac Mini, but we've also been waiting for a cheaper version of the Pro Display XDR. That may suggest a mid-tier Mac Pro, which would be fantastic unless Apple plans an updated Mac Mini to fill the spot.
Most likely this year, the brand new Mac Pro desktop could possibly be out of stock until the beginning of next year, in the event that it becomes apparent that the supply chain snarl lasts too long.
We hope you all loved reading this article. If you like this article, do share this article with your friends and family. This is all for now. Stay tuned for more interesting news and updates. Good Day!
You might also like